Cessna Aircraft Company announced it has delivered the first fractional Cessna Citation Latitude midsize business jet to NetJets, a Berkshire Hathaway company. The aircraft represents the 7,000th Citation aircraft delivered worldwide.
To celebrate this milestone delivery, NetJets and Textron Aviation held a special ceremony at Textron Aviation headquarters in Wichita. During the ceremony,NetJets announced that due to owners' great response to the Latitude, the company has added 50 more options to its initial order placed in 2012, bringing its total order and options up to 200 aircraft.
"The Cessna and NetJets relationship extends more than 20 years and our newest certified business jet is a perfect fit for their operations," said Scott Ernest,President and CEO, Textron Aviation. "The Citation Latitude's performance and value proposition equates to increased productivity for NetJets' owners, while giving them large-cabin amenities at a midsize cost. We are thrilled the aircraft has become one of the fastest selling aircraft in NetJets' history."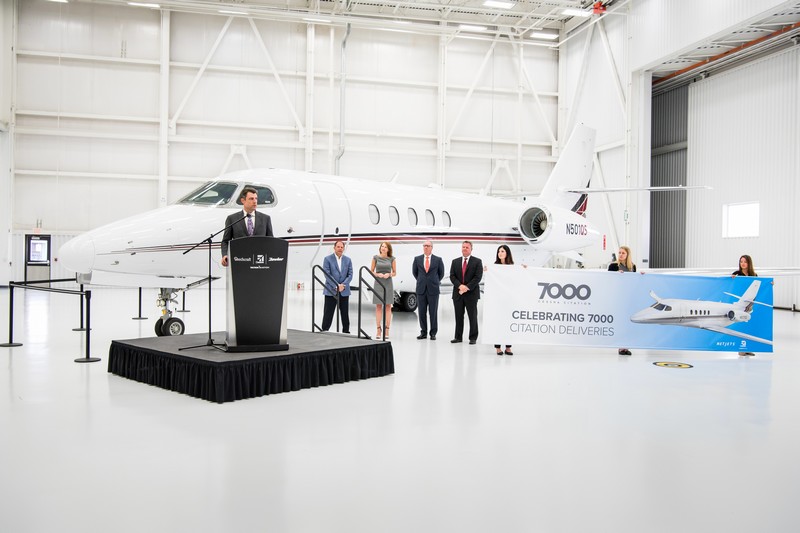 NetJets has been operating two demonstrator aircraft throughout the United States and Europe to showcase the Citation Latitude to NetJets owners ahead of the aircraft entering its fleet.
"The Citation Latitude business jet gives our owners and their guests best-in-class performance, size and comfort in the midsize category. As the newest NetJets offering, the Citation Latitude is a great addition to our fleet of the world's best aircraft," said Adam Johnson, CEO, NetJets.
NetJets' first Latitude is expected to enter into service in July and will be part of the fractional provider's North American fleet that includes four other Cessna models: Citation Encore/Encore+, Citation Excel/XLS, Citation Sovereign and Citation X aircraft.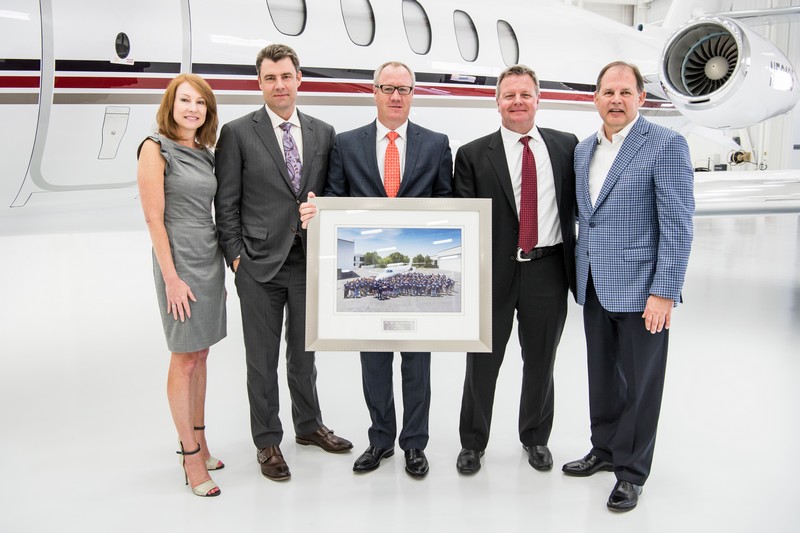 With a maximum range of 2,850 nautical miles, the Citation Latitude can fly non-stop from key U.S. cities such as Los Angeles to New York and Chicago to San Francisco. With a flat floor and six feet of cabin height, the Latitude affords the most open, spacious, bright and refined cabin environment in the midsize category. Improving cabin comfort for passengers and crew alike, the Latitude features a new cabin cooling system and a new pressurization system. The system provides a 5,950-foot cabin altitude when the aircraft is at its maximum operating altitude of 45,000 feet, allowing owners to arrive at their destinations feeling more refreshed.
Cessna began deliveries of the Citation Latitude last August and has delivered 23 to customers around the world through the first quarter of 2016.