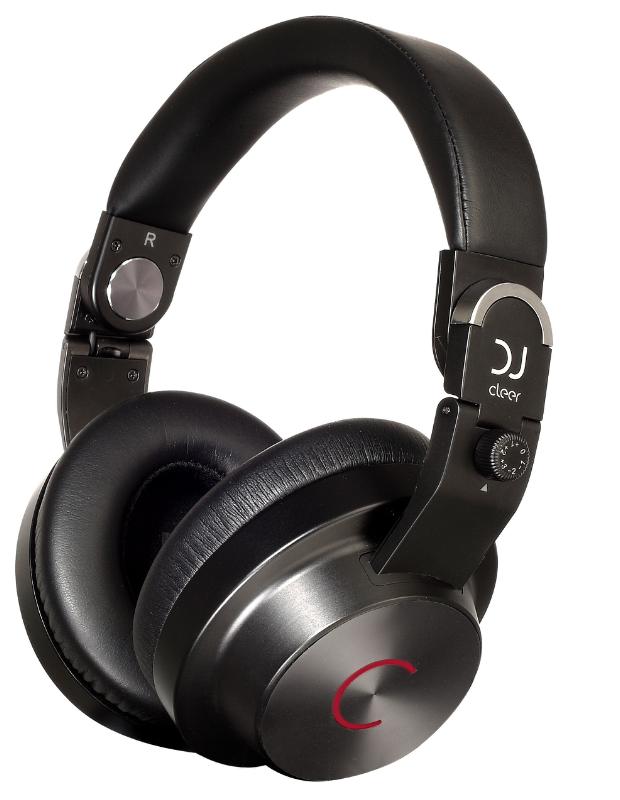 For the next edition of CES, new headphone and electronics brand Cleer will introduce its DJ Series Premium Headphones designed, voiced and built to deliver a studio recording and mastering grade performance for the discerning audio enthusiast, music lover and mix creator DJ in us all.
The professional grade Cleer DJ headphone is clearly a step above its competitors with its 50mm Neodymium drivers and innovative sound reproduction technology to deliver true powerful bass and high performance audio – even at low volume levels. Likewise, its full size ear cup design features superior passive noise isolation that minimizes sound leakage for studio monitoring and live DJ performances.
The DJ headphone is the first ever to use magnesium alloy on the ear cup, which is extremely rigid, but yet lightweight. The build-quality and comfort attributes are of luxury scale with its foldable design and patent-pending locking adjustable hinge that reduces typical clamping force to better fit your head with maximum comfort even after long hours of wearing. The soft leather ear pads and adjustable headband are unique and eco friendly as each are made of artificial protein with the same look, feel and softness as premium grade leather.
In applications where more than one user needs to hear the mix, the DJ headphone is perfectly suited with its dual audio jacks input that enable sharing by simply connecting an audio cable from one audio jack to a second headphone set.
A Stereo/Mono switch is built-in. While DJ uses single ear to monitor audio mixing and another side to listen to the live playback, mono sound provides distinct critical listening benefits as the audio is folded into a single channel, permitting every musical note and vocal elements to be heard and not missed.
The custom LED behind the logo on both side of the ear cup change color and pulse beats according to the music for adding exciting visual element. A built-in rechargeable battery and premium hard carrying case are included.