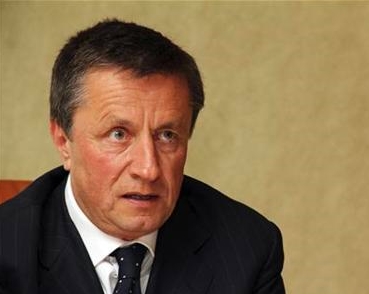 Altagamma, Italy's luxury goods trade association, said in a February statement that it expected the global sector to grow modestly in 2012 on the back of strong consumption in Asia and better prepared businesses.
Gianluca Brozzetti, Chief executive of Italian fashion house Roberto Cavalli sees a difficult 2012 year for luxury industry in Europe.
"The luxury market in Europe is in evident difficulty, especially in southern Europe. Who denies this does not want to face reality," Cavalli CEO said to reuters on the sidelines of the Just Cavalli 2012 autumn-winter show in Milan.
"We must be careful because 2012 will be a difficult year for those who are most exposed to central and southern Europe. Who has money can work well, but who needs financing will find it difficult to access credit. To keep prices at acceptable levels is key. Shoppers want value for money," Gianluca Brozzetti said.
According to the Cavalli official, the group wants to deliver on its turnaround plan before looking at a possible sale or initial public offering. The group firmly denied this week a report in an Italian financial newspaper of a Russian offer.