Cathay Pacific's new Regional Business Class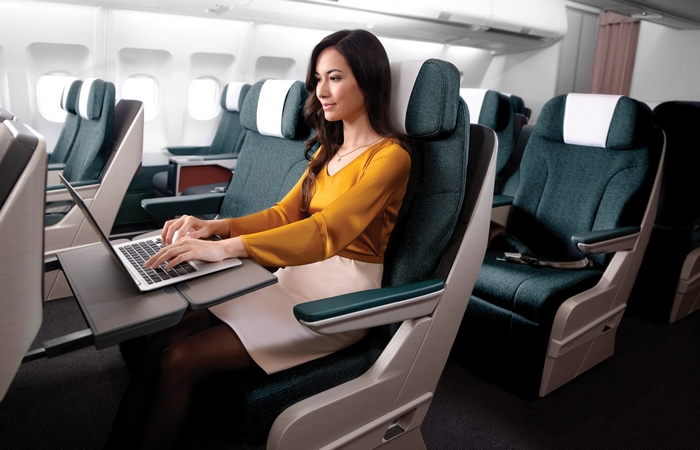 As competition between airlines hots up, all the airlines try to offer business class upgrades and more comfort to passengers. Cathay Pacific celebrates its 66th anniversary as Hong Kong's home carrier with a new regional business class upgrades based on customers survey. The new inflight product is the result of an intensive passenger-led design process involving input from the airline's Marco Polo Club members,
"Our new Regional Business Class seat was developed after listening to our customers' feedback," noted Cathay Pacific's chief executive John Slosar.
The principal feature of the new upgrade is the seat, which offers an extensive recline, extended legrest and innovative cradle motion. The seat pitch has been increased from 45" to 47", providing extra legroom. The in-seat width has also been increased from 20" to 21", providing extra living space. The seat has also been sculpted to maximise living space. Each seat is encased in a fixed shell ensuring that passengers' living space is not encroached upon by the passenger in front. The ergonomically designed seat articulates into a comfortable "lazy-Z" position.
Other highlights of the product include the introduction of the StudioCX widescreen on-demand entertainment system, which is a new feature for Cathay Pacific's regional fleet.
Earlier this year, Cathay Pacific introduced its new Premium Economy Class seats and long-haul Economy Class seats. In 2011, the airline introduced its new long-haul Business Class which was voted "World's Best Business Class" by over 18 million airline passengers in the recent Skytrax World Airline Awards.