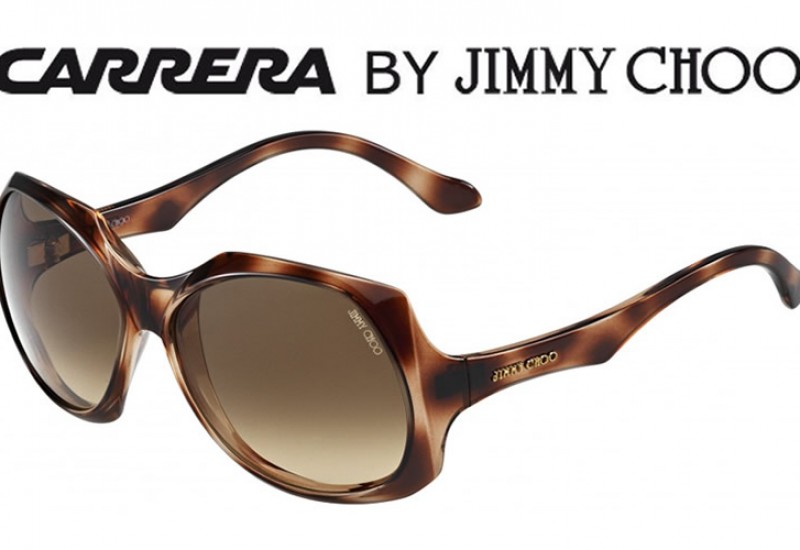 Jimmy Choo luxury fashion house has joined hands with eyewear brand Carrera, a leading brand of Safilo Group, a worldwide leader in the premium eyewear sector for sunglasses, optical frames and sports eyewear, to unveil an exclusive capsule collection of sunglasses dubbed, Carrera by Jimmy Choo.
"We are extremely excited about this partnership which we know will result in the creation of an exceptional product," said Pierre Denis , CEO of Jimmy Choo . "The Carrera brand, since its creation in 1956, has forged a unique position in the eyewear sector and is recognized for being both innovative and adventurous. We are proud to associate Jimmy Choo with Carrera in this limited collection of eyewear."
"The aspirational nature of all Jimmy Choo products confirms its position as one of the leading luxury accessory brands in the world. It embodies the essential elements that women aspire to: empowered glamour which is a bit rebellious," commented Roberto Vedovotto, CEO of Safilo Group. "The Carrera by Jimmy Choo collection will represent the perfect union of these elements with the determination and boldness of Carrera."
Carrera's history dates back to 1956, when Austrian sports eyewear maker Wilhelm Anger founded the brand, drawing inspiration from the "Carrera Panamericana" road race.
Originally the brand produced motorcycle goggles and ski masks, but it soon broadened its product range to include ski helmets and then entered the fashion industry with its trendsetting collections of sunglasses and optical frames.
Acquired by the Safilo Group in 1996, Carrera continues to be a successful leading international brand and a symbol of design, innovation and quality.