"This concept shares how Cadillac will bring forward a new experience that is uniquely American, and unmistakably Cadillac." Andrew Smith, executive director of Cadillac Global Design.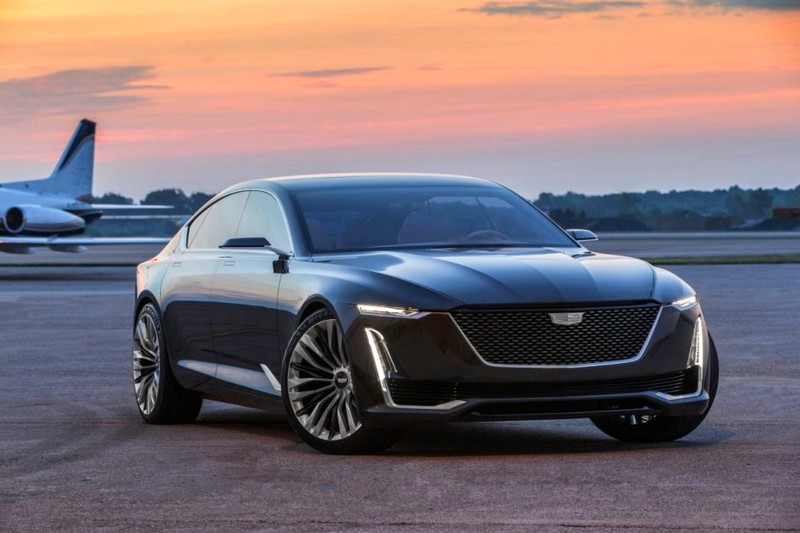 The Escala Concept Flagship Sedan presented by Cadillac at the annual Pebble Beach Concours d'Elegance in California is a concept for a more expressive, expansive companion to the recently launched 2016 Cadillac CT6. Escala is also the third in a series of concepts Cadillac has debuted at Pebble Beach in recent years, following the Ciel convertible (2011) and Elmiraj coupe (2013).
Escala features a "dual personality" interior crafted with distinctly different zones: The front is about intensely focused modern technology, while the rear delivers relaxation
Dual-Theme interior includes Curved OLED displays, next-gen connectivity designs, and ingenious details. Depending on the development of market segment for large luxury sedans, Escala could be a potential addition to Cadillac's existing product plan.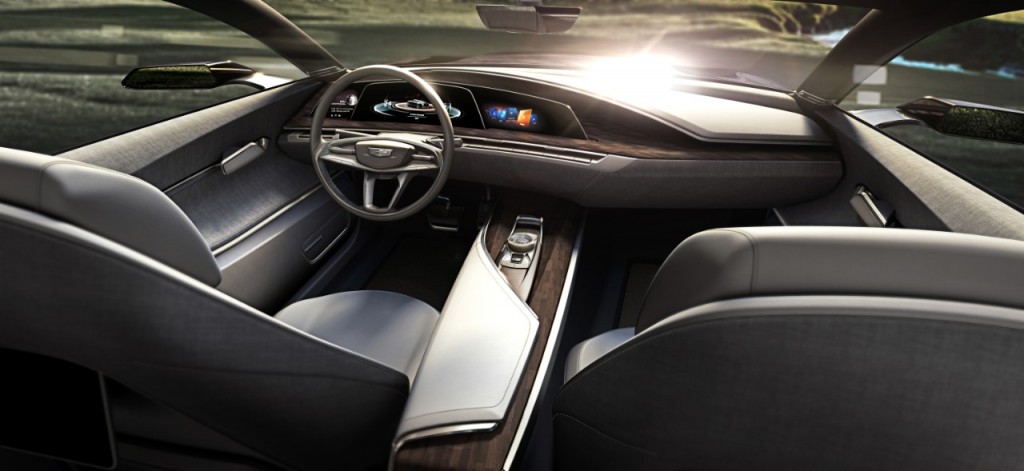 "Escala is a concept with two clear objectives," said Johan de Nysschen, president of Global Cadillac. "First, Escala is a statement of intent for the next iteration of the Cadillac design language, and also technical concepts in development for future Cadillac models. Secondly, Escala builds Cadillac's aspirational character, signaling the brand's return to the pinnacle of premium."
The large 4-door sedan features an expansive liftback design emphasizing the car's considerable scale and versatility. At 210.5 inches in overall length, Escala is roughly 6 inches longer than today's CT6.
Escala features a new and evolved face of Cadillac design that will begin appearing on production models soon. This includes a new expression of Cadillac's vertical lighting, a brand signature since 1948. Organic light emitting diode (OLED) lighting elements are thinner and set deep within the fascia, creating a sinister look, day and night.
"My brief to the designers was to create a car you desperately want to drive, and also one in which you want to be driven," Smith said. "So rather than a single design, this interior consists of two themes. It was an opportunity for our designers to break the rules a little bit, exactly what Cadillac should do from time to time."
An array of three curved OLED screens is a prominent feature in the front of the cabin. The very thin, curved displays are layered in front of the driver, with the back sides wrapped in hand-stitched leather embossed with the Cadillac script.
The car concept uses a new 4.2-liter twin-turbo V-8 engine, a prototype of a new system in development for future Cadillac models. The advanced engine utilizes Active Fuel Management technology, enabling fuel-saving 4-cylinder operation.