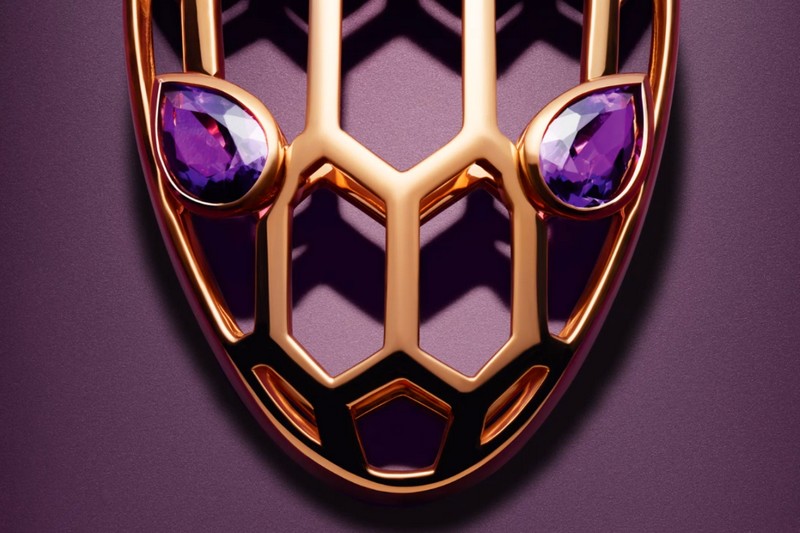 The temptation alluded to in a gaze may change the very course of history: each love story begins with that very first look.
The almond-shaped eyes of a snake or the hypnotic eyes of a beautiful woman can hold a power as incomparable as it can be unconquerable. Bulgari reinterprets its first Bulgari serpent, the spirit animal of the High Jewelry house, in the new 2016 Serpenti jewellery collection.
The jewelry house has always understood the intimate relationship that binds a woman and her jewelry. This seductive bond has now been brought to life in the bewitching forms of this exceptional creature.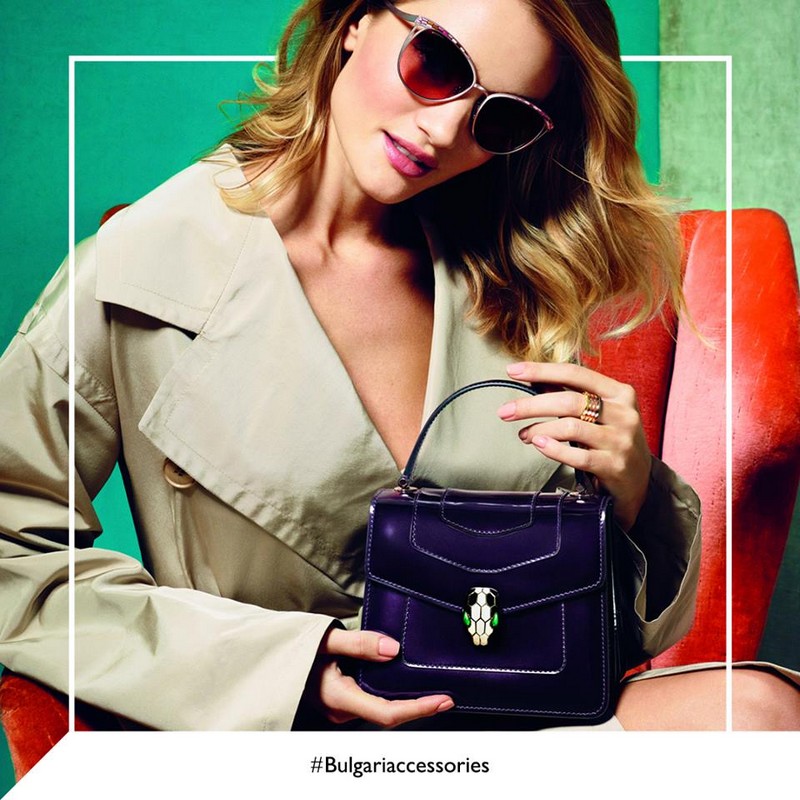 Bulgari's new rings, bracelets, necklaces, and watches are shaped into a bold new design for Serpenti. Glorifying these "hearts of the head," the gemstone possesses uncanny similarities: every jewel is as individual as every eye. A symbol of eternity and continual renewal of life, snakes represent fertility or a the force of the mother Earth. As snakes shed their skin through sloughing, they are symbols of rebirth, transformation, immortality, and healing.
"The unbridled vivacity of nature is at the heart of the designs of the Bulgari collection. Brilliant with energy, ripe with movement, the magnificent Serpenti jewel captures the sensuality of its inspiration," stated the famed Roman jeweler.
The 2016 Bulgari Serpenti handbags are also reinventing the hypnotic motif. Rosie Huntington-Whiteley, Bulgari's Accessories Ambassador, is the embodiment of Bulgari women. Rosie is radiating contemporary elegance with her Serpenti bags in a new campaign.