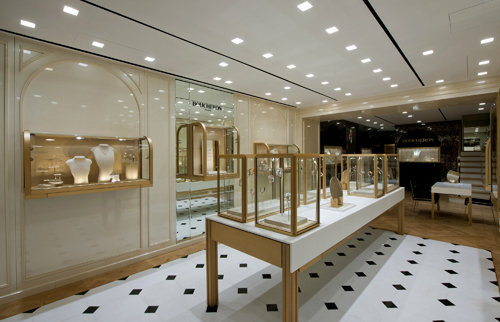 After winning over Beijing and Shanghai, Boucheron house, also known as "the jeweller of light in the City of Lights", attempts to seduce a new Asian clientele. The luxury brand opened a Hong Kong concept store located on Hong Kong's Pedder Street. The new 850 square feet showroom was inspired by the luminosity theme, so dear to Frédéric Boucheron and so good for the precious stones. When Boucheron inaugurated his first boutique and atelier in Place Vendome (Paris) in 1893 he insisted the workshop to be flooded with light that highlighted the brilliance of the jewelery.
"It is with great pleasure and pride that we are opening our new concept store in Hong Kong, in the heart of Asia Pacific," said Pierre Bouissou, CEO of Boucheron. "It is a key region in which Boucheron will continue to show its savoir-faire and rich heritage."
With the opening of the new concept store, Boucheron has started a Weibo account, the local Twitter equivalent, a step that will help welcome new clients to the luxury house.