Blooming days: Chaumet Hortensia. Chaumet Hortensia new collection seen by Sophie Marceau.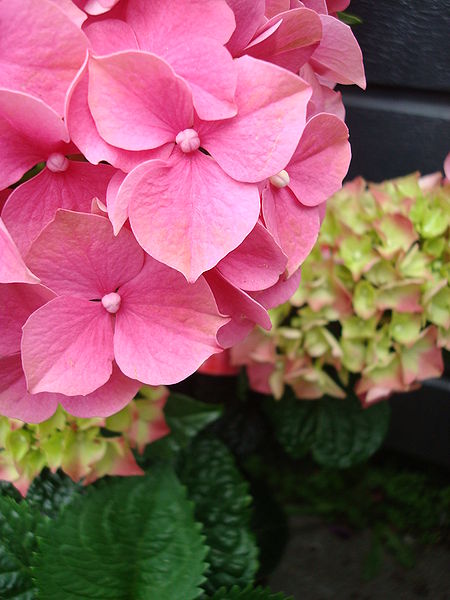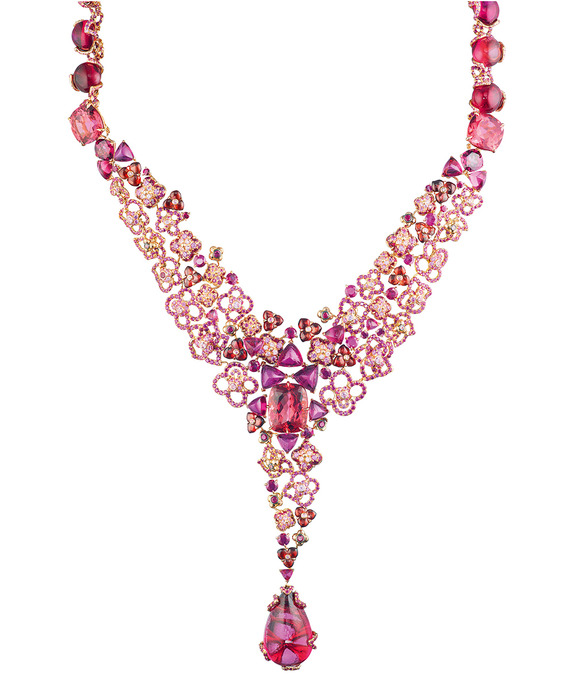 The latest high jewelry collection from Chaumet luxury jeweler features an imaginary garden full of refined and complex flower – the hortensia. With its infinite varieties, this jewel-like bloom is interpreted and cut in clusters or cascades, with a subtle geometry of round or more tapered petals.
Each piece of the new collection of Chaumet jewels is exquisitely delicate, playing on tensions and natural asymmetry. The hydrangea according to Chaumet asserts the house's naturalistic style to create a collection of "bijoux de sentiments", feelings carried out by three shades of precious gems. Claire Devé-Rakoff has designed 24 unique pieces in three color schemes – in fragile powder pink, bold and assertive blue, and deep ruby red, expressing the depth of true feelings.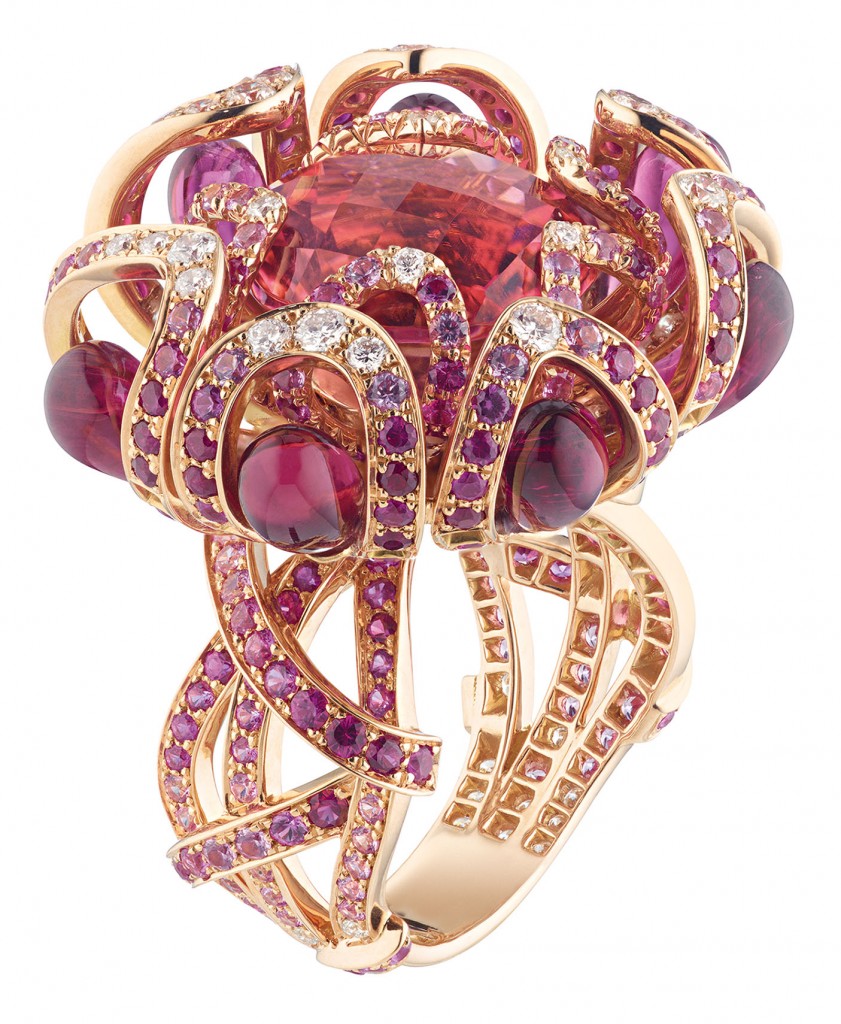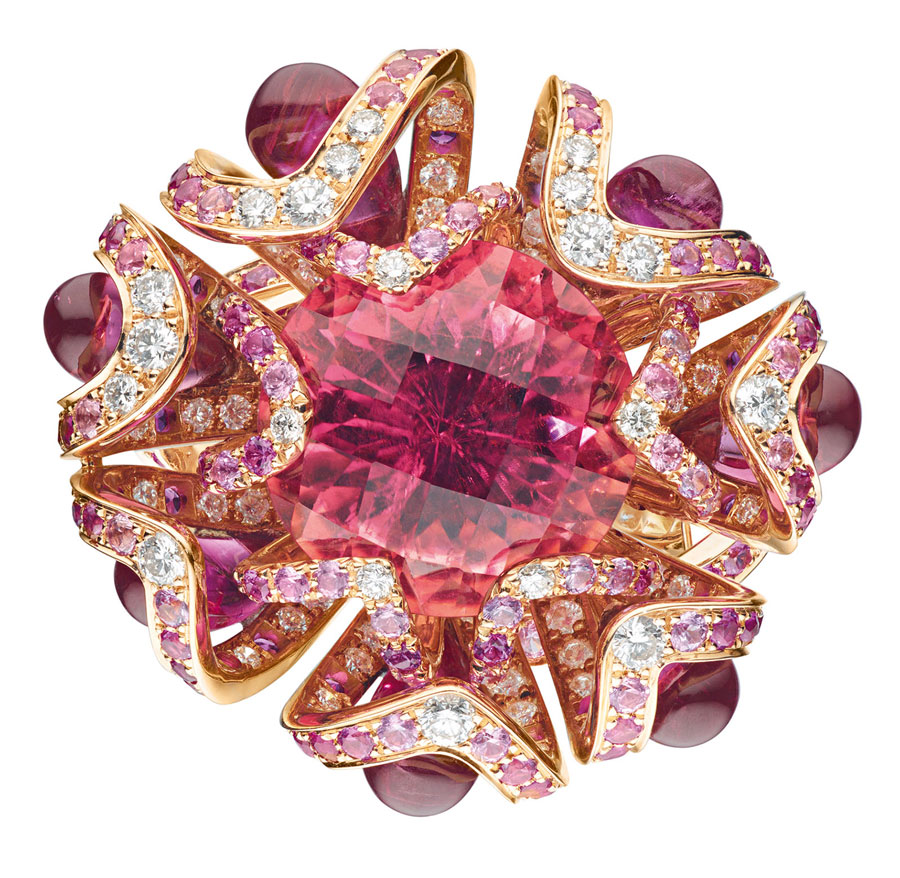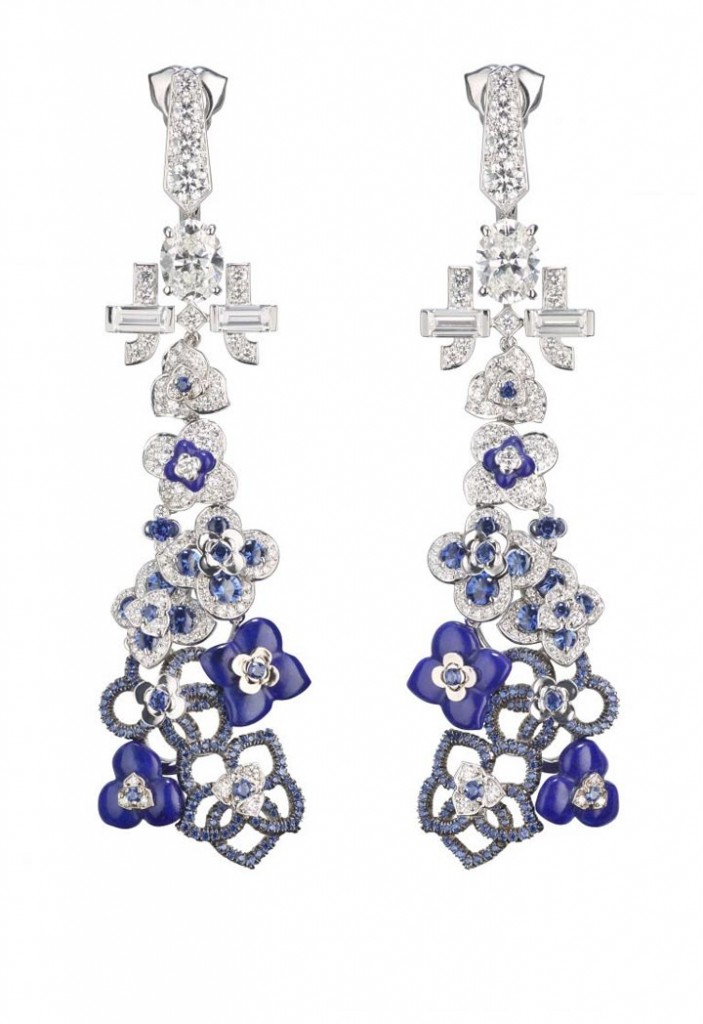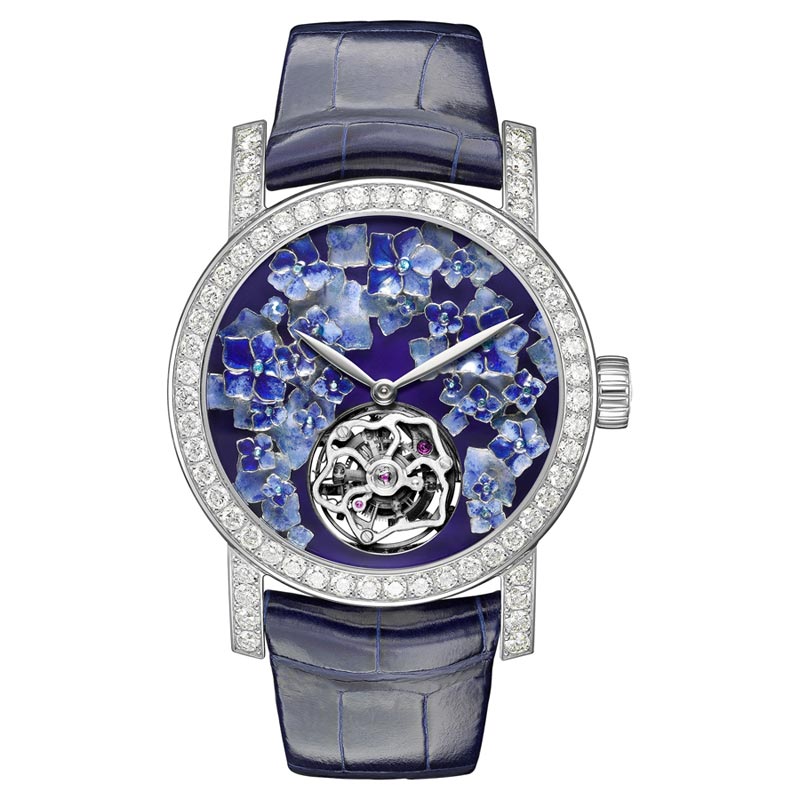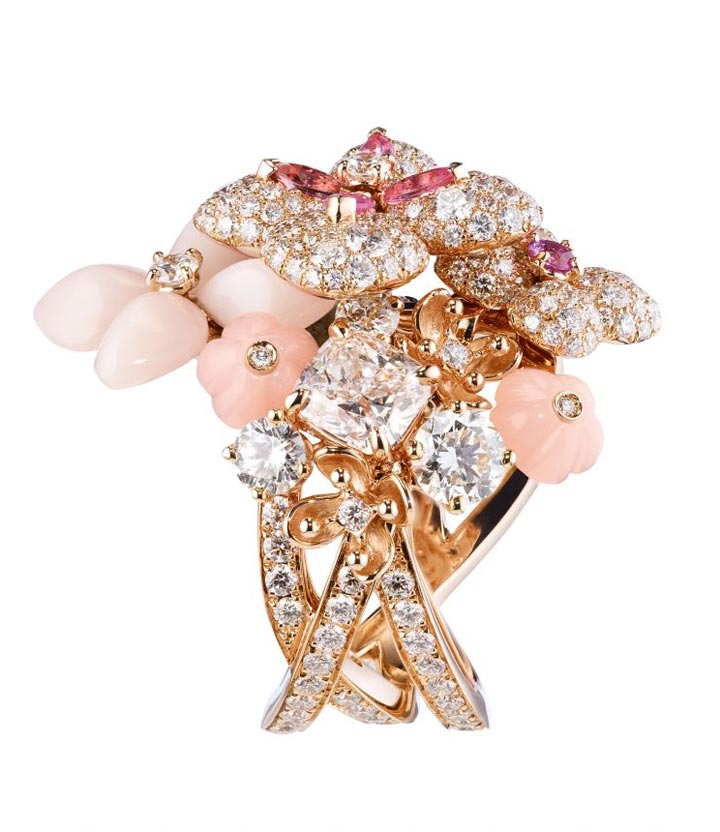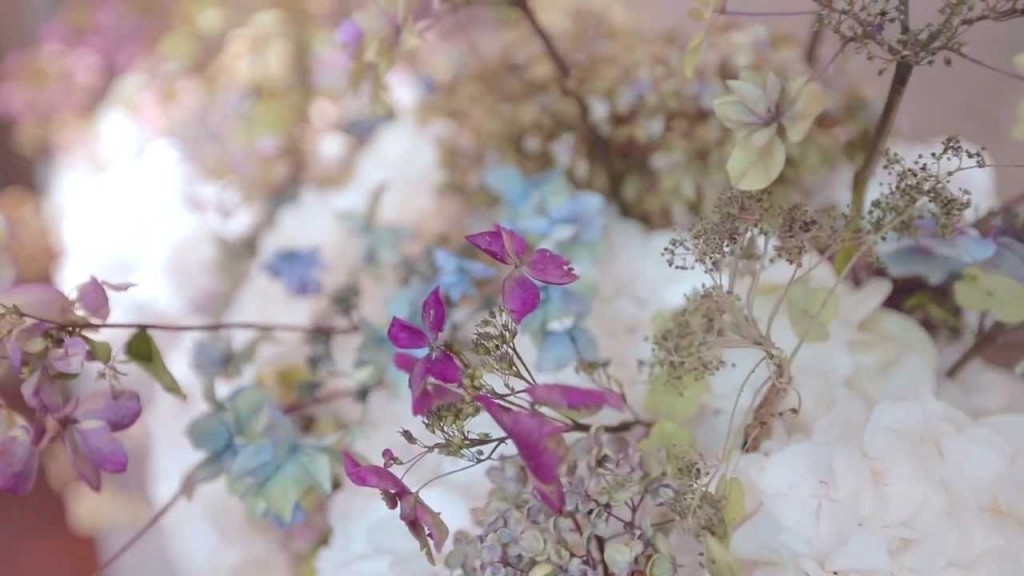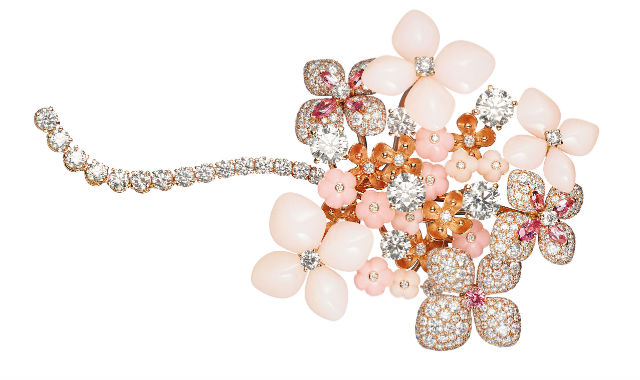 "I like the pastel pink shades on everything from sautoirs to earrings, and the fantasy and boldness of the rings. but I also like the
apparently haphazard, yet very harmonious, structure of the grey gold cuffs and necklaces, with diamonds, sapphires and tanzanite," Sophie Marceau said to vogue.fr, speaking about her favorite creations from the new Chaumet collection.
"Chaumet has always inspired me, because it represents elegance and style. With Chaumet, I have first and foremost, a long friendship – there is a link between the house and I, a link that is both nourished and free, I think that's the best way to sum up our relationship. The house has developed and it is nice to think that I have played a small part in this success," added Marceau describing her relationship with
Chaumet.
Necklaces, bracelets, rings, watches and earrings: the Hortensia collection blooms in twenty-four unique pieces. Discover the collection in video, through the eye of Sophie Marceau – Chaumet's ambassador.