L'ARTISAN DU RÊVE: Boucheron's High Jewelry fused with plant and flower arrangements.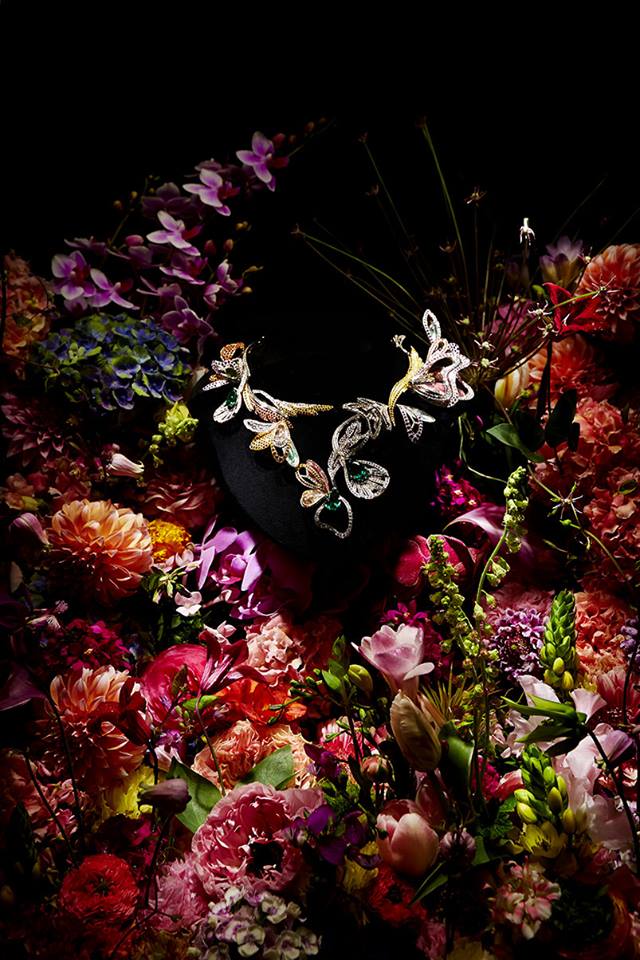 "Creating Emotion is our reason for being," Frederic Boucheron, the founder of the House of Boucheron and the first jeweller to move to famous Paris' Place Vendôme, used to say. Boucheron creations are often inspired by nature and encapsulate the ephemeral beauty of flowers in gems. Boucheron jewelry can be likened to flowers made of diamonds and precious stones. It's no wonder why the French jewellery house located in Paris, 26 Place Vendôme teamed up with Japanese botanical artist Makoto Azuma for a unique High Jewelry exhibition in Tokyo which has united floral art with haute joaillerie.
Azuma's flower arrangements met Boucheron creations in an encounter of two universes. The garden atmosphere was filled with one-of-a-kind pieces from the Maison's latest collection "L'ARTISAN DU RÊVE (Artisan of Dreams)"and plant compositions.
"Here is, in my opinion, a piece which evokes a link with a floral arrangement that Mr. Azuma has created," Boucheron CEO Pierre Bouissou said about "Bouquet d'Ailes" piece.
"It is very elegant and the color combinations are extraordinary. I have the honor of interpreting this piece of art through plants. And I will try to reveal its inner harmony," commented Azuma Makoto.