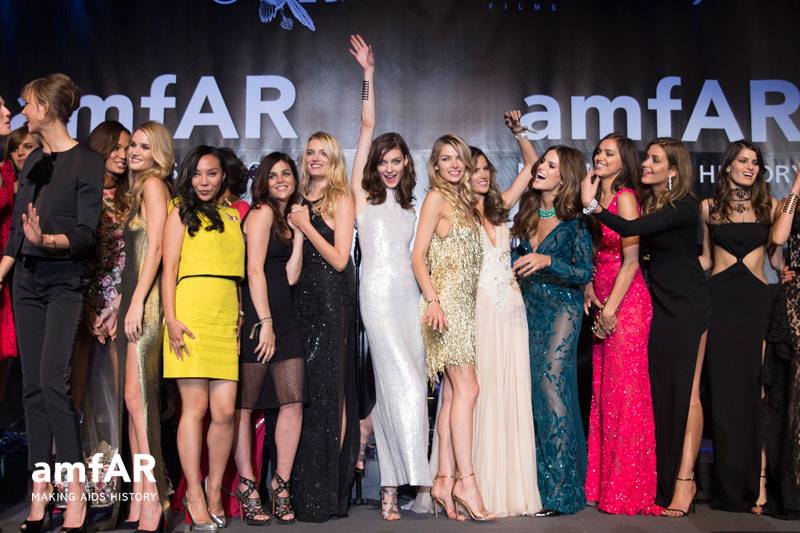 amfAR AIDS charity returned to Cap d'Antibes, May 23, for a record-breaking twentieth edition of its celebrated Cinema Against AIDS benefit held during Cannes Film Festival.
A $1.55m trip to space with Leonardo DiCaprio, a private performance by legendary rock icons Duran Duran, Adrien Brody's own Bulgari watch, and a family portrait sitting with Annie Leibovitz: these were just a few of the items sold at amfAR's most successful benefit event to date. Cinema Against AIDS XX exceeded all expectations, raising nearly $25 million in a single night, helping amfAR
in its continued fight against HIV/AIDS.
amfAR Chairman of the Board Kenneth Cole, amfAR Global Fundraising Chairman Sharon Stone, amfAR celebrity ambassadors Janet Jackson, Milla Jovovich, and Heidi Klum, Roberto and Eva Cavalli, and Harvey Weinstein were on hand to celebrate.

The 2013 event also featured "The Ultimate Gold Collection Fashion Show," curated by Carine Roitfeld and performances by Ellie Goulding, Hot Chelle Rae, Dame Shirley Bassey, Duran Duran, and a parade of celebrities participated in the evening's live auction, including Leonardo DiCaprio, Adrian Brody, Nicole Kidman and Goldie Hawn.