Audi S3 Cabriolet revealed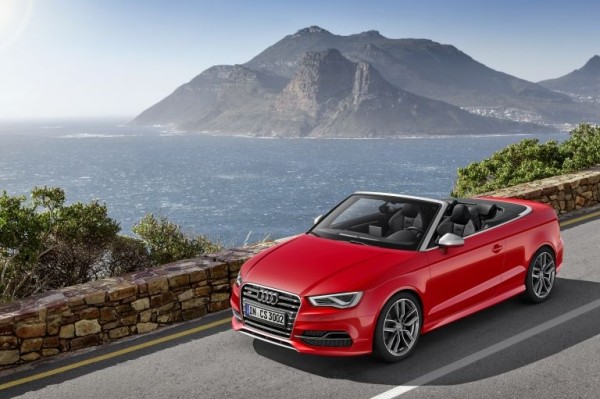 Audi presented the S3 Cabriolet open-top four-seater with a true sports engine, "unrivaled in its segment" according to the manufacturer.
The Audi S3 Cabriolet is powered by a top-of-the-line 2.0 TFSI, which delivers 221 kW (300 hp) between 5,500 rpm and 6,200 rpm and produces 380 Nm (280.27 lb-ft) of torque from 1,800 to 5,500 rpm. With S tronic the open-top four-seater accelerates to 100 km/h (62.14 mph) in 5.4 seconds. The top speed of 250 km/h (155.34 mph) is limited electronically. When empty (without the driver), the Audi S3 Cabriolet weighs just 1,620 kilograms (3,571.49 lb). The passenger compartment consists primarily of ultra-high-strength steel, and the hood is made of aluminum.
The open-top four-seater has a soft top with an electrohydraulic drive. Magnesium, aluminum and high-strength steel keep its weight low. A highly insulating foam layer in the roof reduces the noise level in the interior. The top is available in three colors. It opens or closes in 18 seconds, even while driving at speeds up to 50 km/h (31.07 mph). An active rollover system protects passengers in the event of an accident.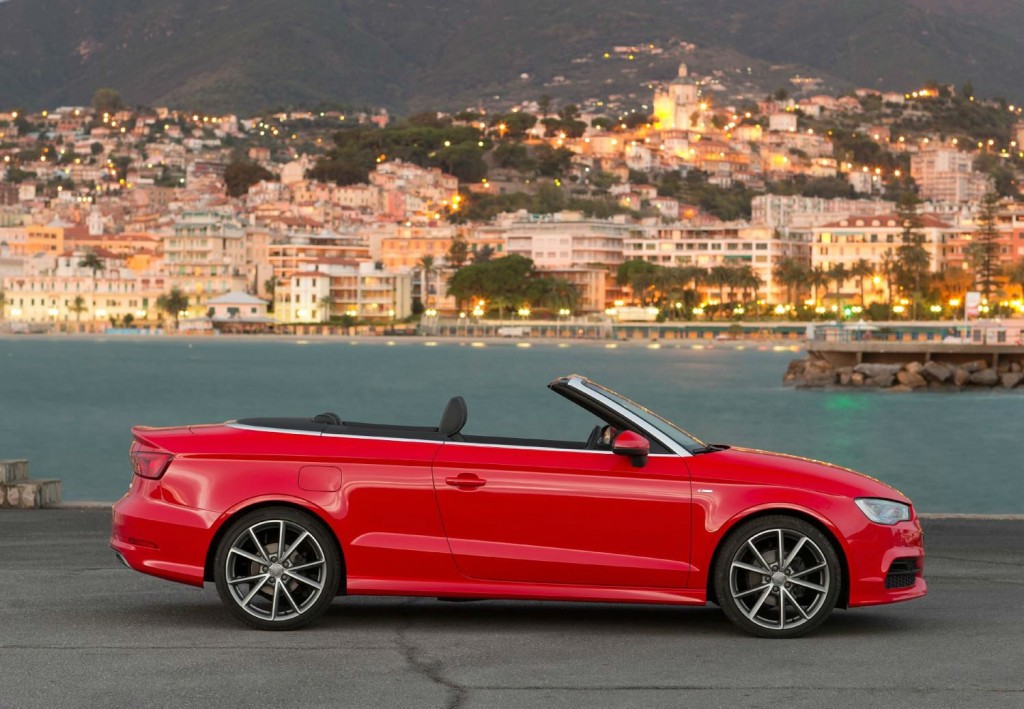 In the NEDC cycle, the Audi S3 Cabriolet with S tronic requires just 7.1 liters of fuel per 100 kilometers (33.13 US mpg) (165 grams of CO2 per kilometer [265.54 g/mile]). The S3 Cabriolet also makes use of quattro permanent all-wheel drive – the foundation for optimal traction and driving dynamics in all road conditions. Only Audi offers permanent all-wheel drive in a compact-class convertible car.
Audi insists that there is room for two adults in the rear, and the easy entry feature makes getting in easier. The 285 liter (10.06 cubic ft) luggage compartment can be expanded by folding down the rear seat backs; its volume is 245 liters (8.65 cubic ft) when the top is down.
The range of available options is also highly attractive and includes head-level heating in the front seats, LED headlights and the convenience key, to name just a few. MMI navigation plus with MMI touch and a high-resolution seven- inch monitor top the infotainment range. The supplementary Audi connect module delivers the brand's customized Internet services to the car using the fast LTE standard. The Bang & Olufsen Sound System ups the ante with 13 speakers.