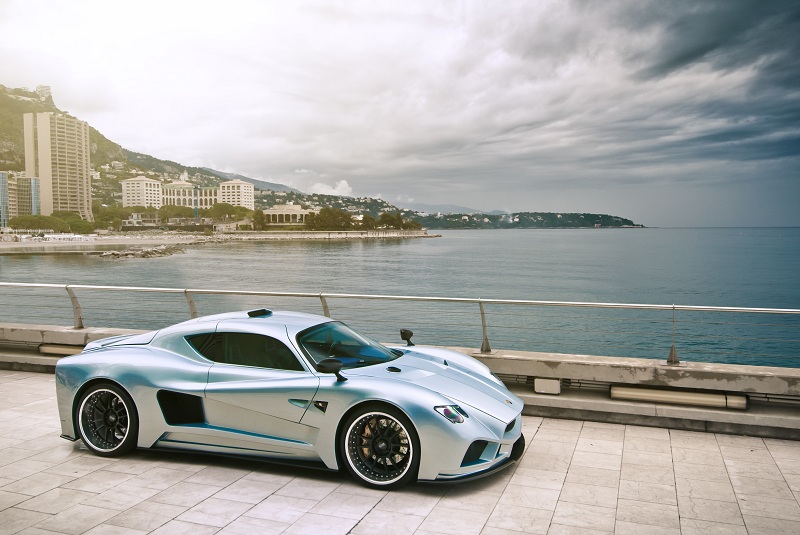 In an almost unbreakable way, wtrong emotional bond ties Luca Mazzanti,the Mazzanti Automobili founder, to his Evantra project – a sporty 2-seater coupe with mid-engine setup achieved through an exclusive production of 5cars a year.
Mazzanti Automobili, that since 2003 has been engaged in the production of modern supercars and from more than tenyears is collecting appreciations worldwide, published the first official video of the latest creation: Evantra.
Announced by the roar of 701 horses emitted fromits powerful V8 engine, the unmistakable silhouette comes together quicklythrough a series of details, to appear in its entirety in a road test.Set partly in the atelier of Mazzanti Automobili, partly outdoors, on thestreets of the Tuscan hills at whose soft lines Evantra profiles are inspired, the video clearly shows the two main aspects of this car: aggressivity in appearance and performance, reactivity in response to thedriver, as recorded by all the race drivers too (including F1 driver Luiz Razia) who have been lucky enough to test it.
"2013 has been unbelievable and unforgettable: we got the attention of all the main media in the world, by The Sunday Time to Discovery Channel, by Agence- France- Presse to Al Jazeera and we were the revelation of the Top Marques Monaco Show; we have doubled the production area of the atelier of Pontedera, we purchased new equipment and set the framework for the production of new Evantras; we have gained too important new collaborators, new agents in different areas of the world, important new partner and much, much more. At the end of the year, we started the production of Evantra 01 and we took to the track for the first test of the 00, with very good results," explains the Mazzanti Automobili founder and the father of Evantra.
Take a look how Luca Mazzanti speaks about his approach to the world of cars.