A handcrafted tribute to American Football.

For Super Bowl XLIX, Montreal-based Jewelry & Lifestyle brand Armori Steele launched the $75,000USD Luxury Football Helmet collection, the world's most luxurious football helmet collection.
The collection entitled "Home of the Brave" shines brightly on the nation's greatest moments. Historic events such as the World Wars are immortalized through stunning handpainted art pieces. The designer collection comprising of six individual helmet honours America's most iconic landmarks. Las Vegas and Wall Street gleam radiantly in the works of art painted by AS artists and covered in precious stones and Swarovski crystals.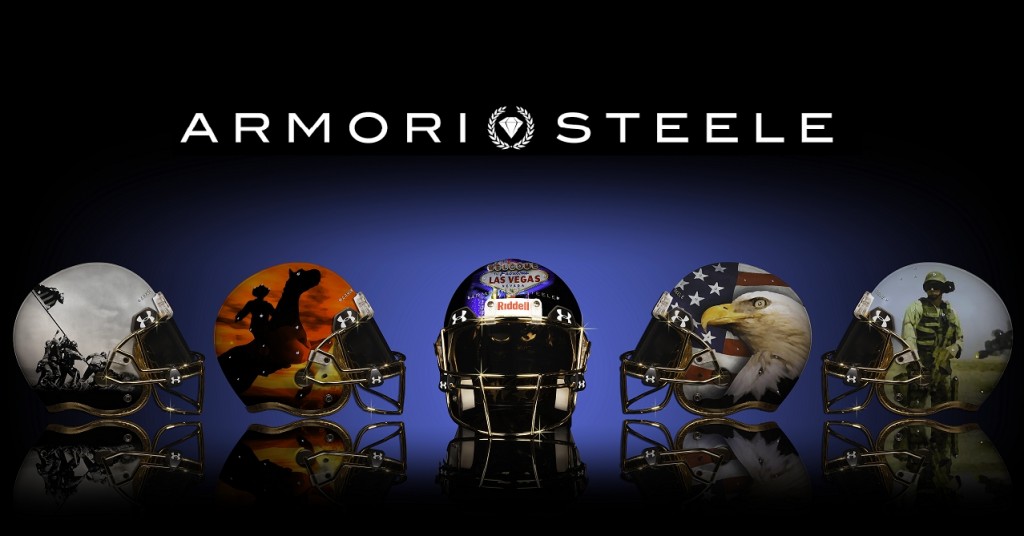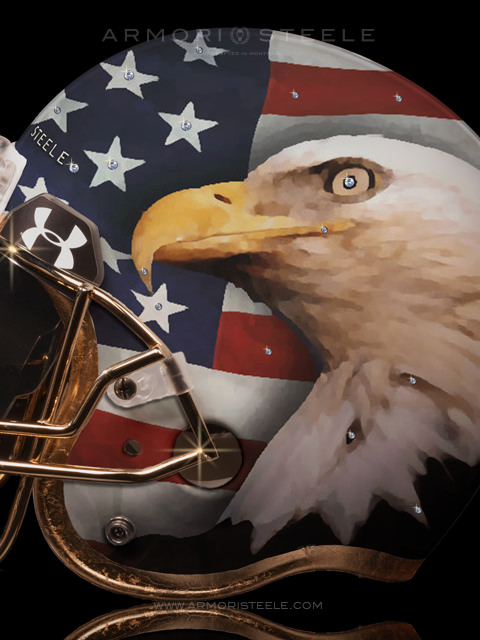 "The "Home of the Brave" collection immortalizes America's most glorified battles, while depicting the nation's most iconic landmarks. This collection is our salute to American Pride and the Great Game of Football, America's most idolized and anticipated competitive sporting discipline," explains Armori Steele.
Each helmet sports a 24k gold plated grill. The designer art pieces are crafted on Riddell Display shells and mounted with an Under Armours black tinted visor. Over 50 diamond stones are encrusted throughout each shell, with a single helmet valued at $12,500USD. The exclusive collection is limited to only six copies of each model. Talks of entry level helmets are also on the way.