Great for seeing emperor penguins: Luxury eco-friendly adventures: the only luxury camp on Earth's most desolate continent.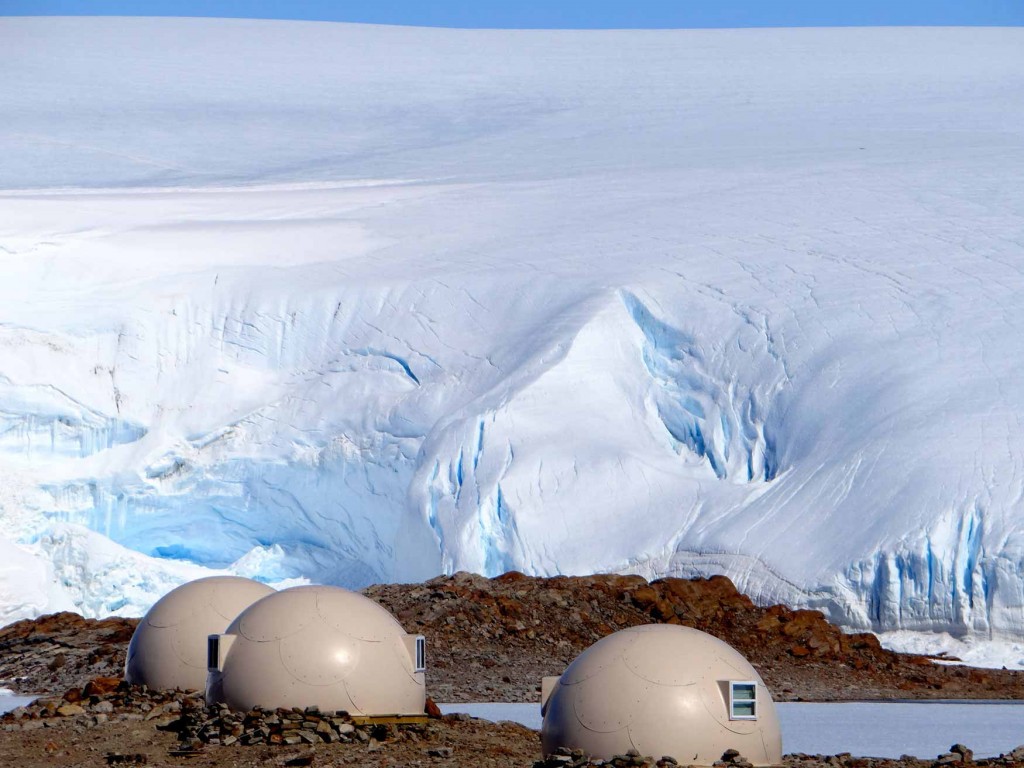 There is so little there, but so much to experience. The ultimate Antarctica adventure is not only for photographers, explorers and extreme adventurers.
Styled to reflect the luxury of the early Victorian explorers, Whichaway Camp in Antarctica is totally unique, with high techfibreglass pods that are heated and comfortable. With only 12 clients on each adventure and professional polar explorers as guides, the day's itineraries are tailored to each traveler. From gentle treks and picnics over looking the ice waves, to more adrenalin fueled activities, such as kite-skiing and ice climbing. Whichaway Camp's philosophy is that you do as much or as little as you want.
Powered by solar energy and run on strict ecological guidelines, itis the perfect place to base your adventure: a seven, eight, or eleven day trip in one of the camp's igloo-shaped cabins, situated on a 200-foot ice fall at the edge of the Shirmacher Oasis in Queen Maud Land. The 8-day
"Emperors & South Pole" trip combines the magnificent Emperor Penguins with a flight to the lowest point on Earth – the Geographic South Pole. At the beginning of the adventure, you first fly 2hrs along the coast to an Emperor penguin colony of over 3,000 breeding pairs and their newly hatched chicks. You will be the only tourists at the colony, with the chicks waddling right up to you.
Then, the tourists fly to the South Pole – the holy grail of the early explorers and the lowest point on earth. It is a 2,400km flight over unexplored mountain ranges and the mighty High Polar Plateau. At the designated marker, you will be at the lowest point on Earth. At this one point
there is no more East, South or West on the planet – only North and you will be able to walk around the world in just a few paces.
The "Mountain & Empererors" 8-day adventure takes you into the mountains near to the top-end camp and then onto a magnificent Emperor Penguin colony. "The Greatest Day" is the chance to experience the real interior of Antarctica in a single day.
Please bear in mind that the South Pole is situated at an apparent altitude of 4,000m with an approximate ambient temperature of -25 C. Those with pre-conditions for altitudes sickness should not choose this option.