Alain Ducasse brings 200 chefs and 300 Michelin stars to celebrate the 25th anniversary of the Louis XV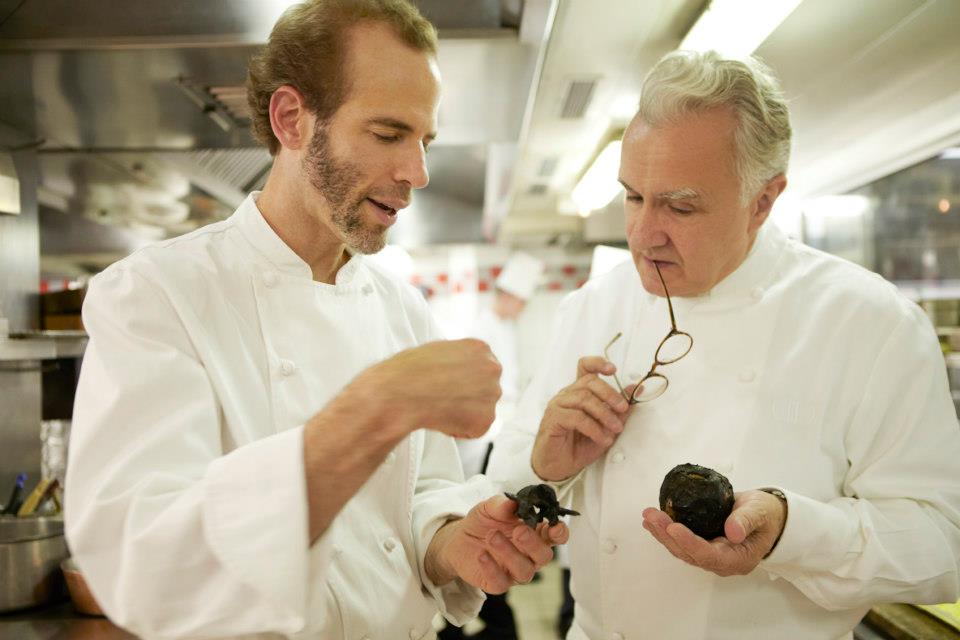 Legendary French chef Alain Ducasse is celebrating the 25th anniversary festivities of the flagship Monegasque restaurant "Le Louis XV" with a Mediterranean cuisine summit. "Le Louis XV" is the famous restaurant where chef Ducasse received his first three star Michelin rating.
On the occasion, 200 chefs from 25 countries, representing 5 continents and 300 stars from the Michelin Guide will meet from the 16th till the 18th November 2012 in Monaco, for an unprecedented assembly. Among the invitees, there are great names of today and tomorrow's cuisine: the French Joel Robuchon, Michel Guerard, and also the Dane Rene Redzepi, American David Chang, Australian Tetsuya Wakuda.
"The themes dearest to me are related to the Mediterranean, deeply rooted in the South, to the Riviera whose produce occupy a fundamental place in my culinary creations. I hold in my heart many other subjects, all speaking of authenticity, aesthetic and identity. Themes related to travel and seasons, identifying tradition and evolution, returning on harmony and memory. The 25th anniversary of the Louis XV then appeared to me as a unique opportunity to gather around these values the worlds' greatest culinary talents for a stroll through the "country" of taste and excellence," Ducasse said in a statement.
From Nice to the Bay of Genoa, The Riviera that Alain Ducasse loves is made up of the inimitable flavours of local produce. For Alain Ducasse, "thanks to authentic growers, breeders, farmers, butchers, fishermen and mushroom gatherers, we have the rare privilege to have at hand the best produce, that we treat with the utmost respect. Thus, each dish has its own history and each provider a reason to pursue his quest for excellence."
In this spirit, and to celebrate this exceptional gathering, the event will also highlight the 100 most beautiful regional produce, presented on Saturday November 17th, in an ephemeral market.
10 international renowned chefs will each reinterpret, with their unique flair, a dish of their choice in a live cooking event, in the heart of the ephemeral market.
Covering close to 1.000 square meters of this ephemeral market, local producers and the 200 guest chefs will interact around animations, demonstrations, and produce sampling, including the recipes of the 10 chefs participating in the live cooking.