Chinese Haute Couture Designer Guo Pei's Legend of The Dragon Fashion Show and Chinese Bride Couture Exhibition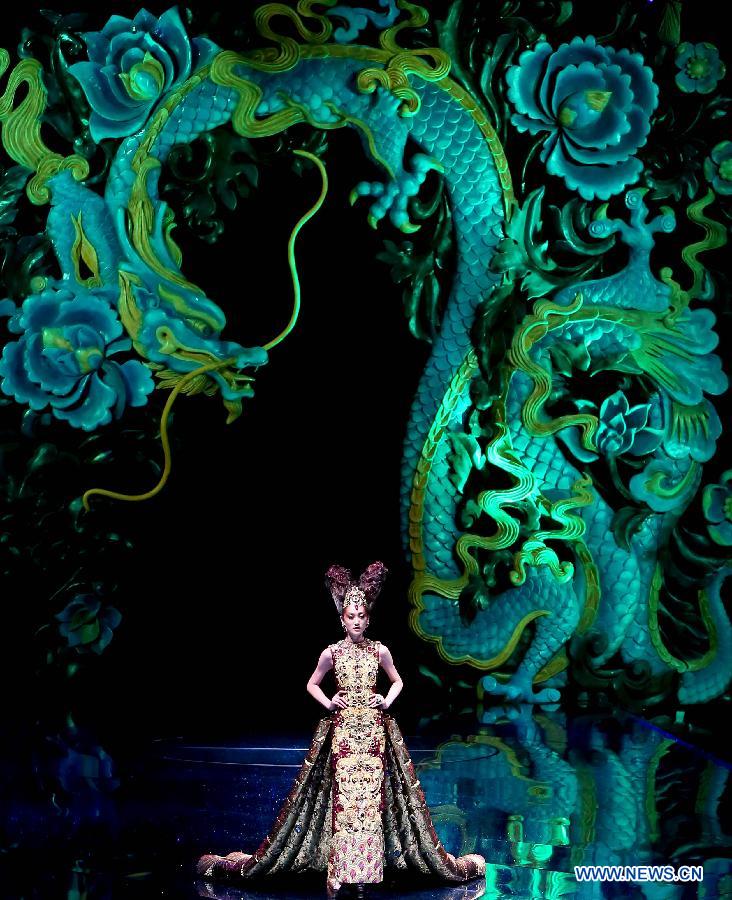 China's Haute Couture designer Guo Pei, called China's most extravagant couturier, released her latest fashion creations in a moving art theater performance show called Dragon's Story Beijing. It was her first fashion presentation in more than two years. The expectations were high as Guo Pei shocks with her complicated wedding dress and creations with embroidery born in thousands of hours of manual work.
Admired by Lady Gaga, Guo Pei's dresses are so carefully worked that it takes a team of hundred embroiderers several years to make an entire collection.
Guo Pei's 2012 Collection was inspired by ancient Chinese mythology and reminded of what ancient Chinese Brides would wear. Guo Pei's 13-year-old daughter opened the show wearing a multicoloured wedding dress.
"My goal was to let more people see beautiful things, especially beautiful handicrafts," said Guo Pei. "We want to inspire a greater appreciation for traditional crafts, so that they can continue." Read a review of the show on maosuit