60th anniversary of Relais & Chateaux marked with exclusive dinners worldwide.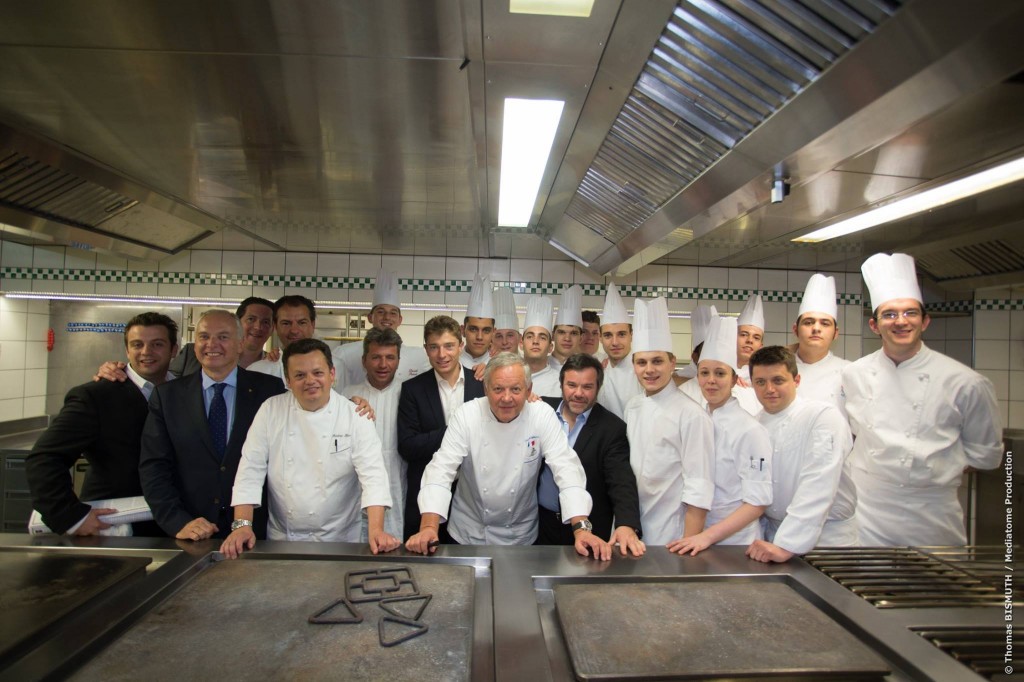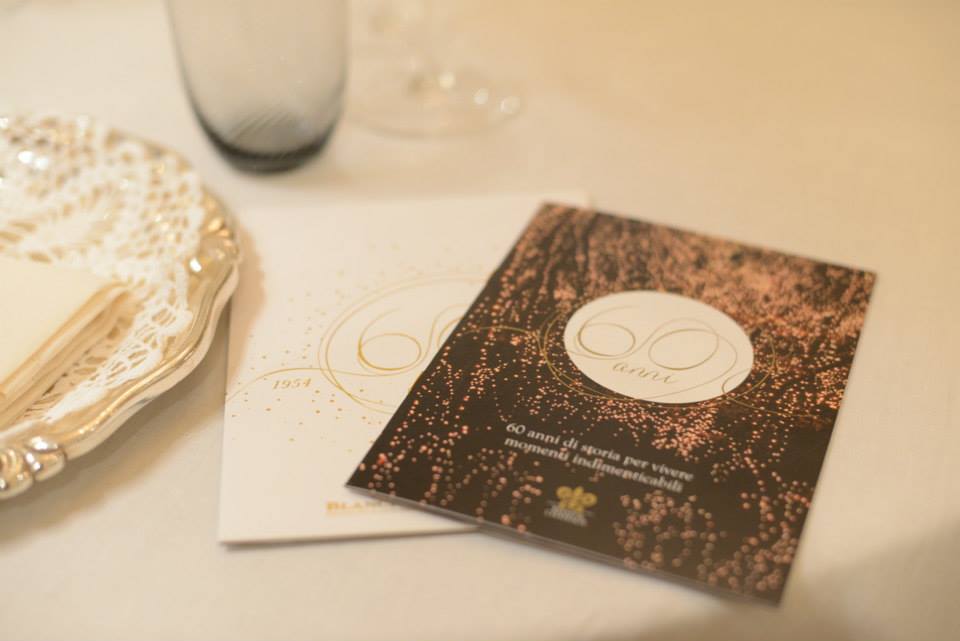 Relais & Chateaux luxury hotel chain is throwing 60th anniversary dinners worldwide. The 520 members in 64 countries are hosting special anniversary dinners that will include guest chefs and specially designed menus.
The anniversary began with a celebratory lunch and dinner at the Georges Blanc Parc & Spa in Vonnas, France. More than 60 Relais & Chateaux Grand chefs from around the world came together to blow out the 60 candles on the Relais & Châteaux cake: a top-level gourmet wine and food occasion with French classics like frog legs, and Bresse chicken with morel mushrooms and crepes.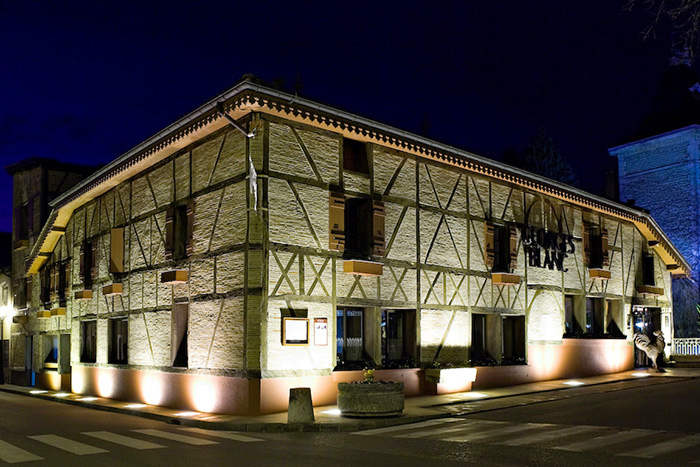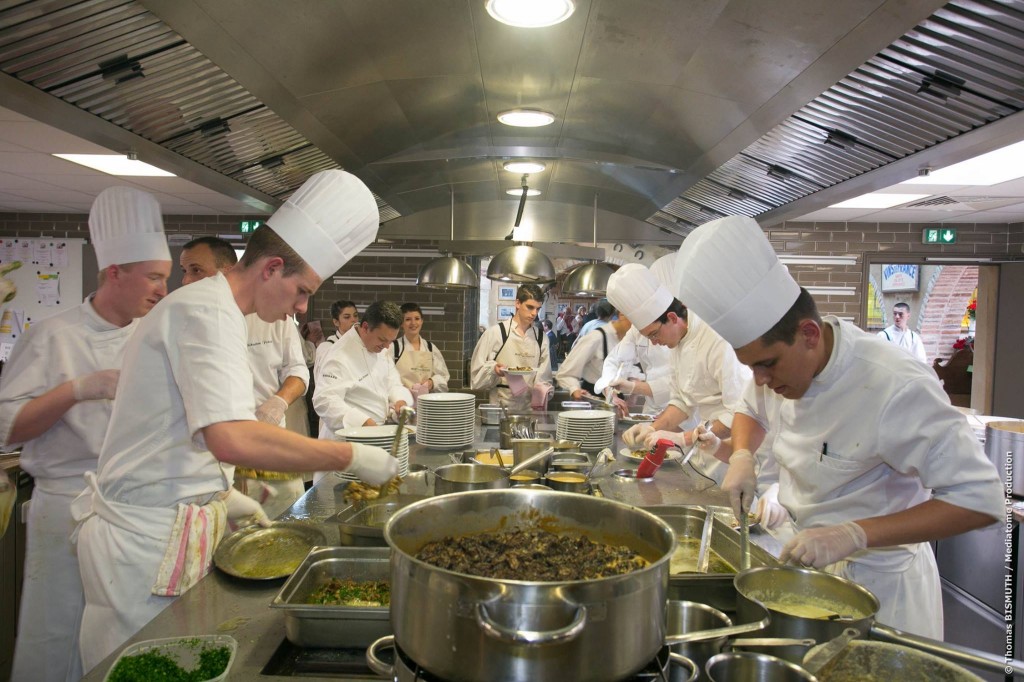 In a large hall transformed for the occasion into a 1950s popular market, eight French Relais & Châteaux Grands Chefs from the surrounding area set the tone with mises en bouche celebrating the local produce of the Association's original birthplace and guests enjoyed a glass of Moët & Chandon Impérial Blanc.
The 'Relais & Châteaux Fellow Chefs' Lunch', signed by Georges Blanc, added a contemporary twist to a traditional menu: the iconic frogs legs sautéed Dombes-style with parsley accompanied by a glass of 2006 Moët & Chandon Grand Vintage Blanc; Mère Blanc's legendary poulet de Bresse with morels and Vin Jaune with Vonnas crêpes served with a 1999 Moët & Chandon Grand Vintage Collection; and traditional Bresse galettes paired with a Nectar Impérial from the same champagne company.
'We should never forget the debt that we owe to all those who shaped our destiny. On 12 May 1954, not far from Vonnas, at the 'Chapon Fin' belonging to Georges Blanc's uncle, Paul Blanc, at the end of a morning's work, eight hoteliers and chefs laid the foundations of Relais & Châteaux," said Philippe Gombert, International President of Relais & Châteaux.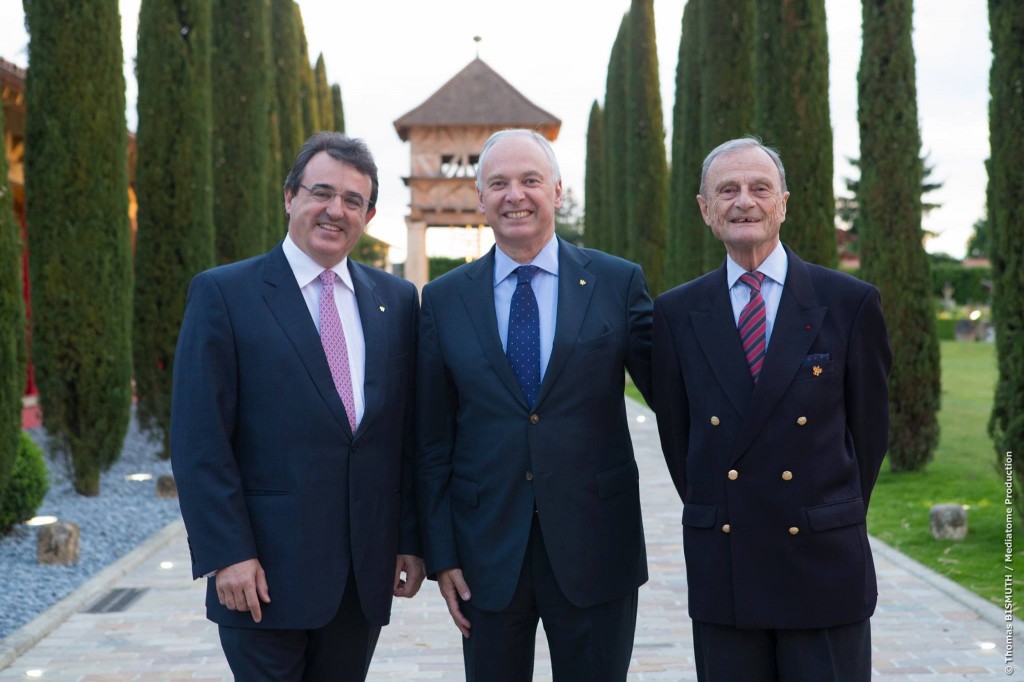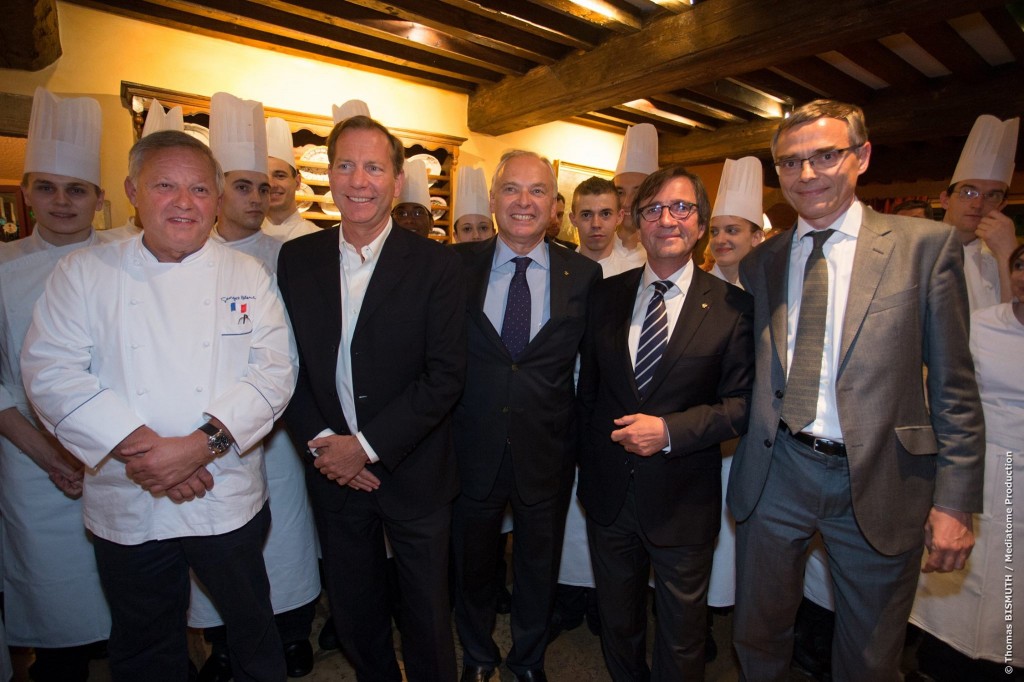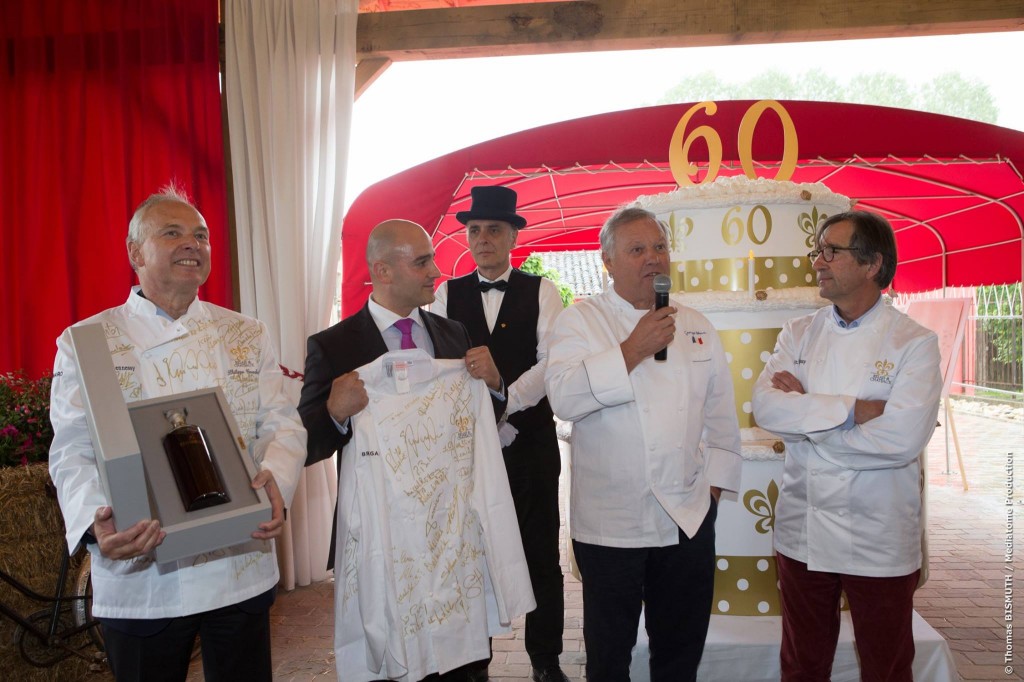 "They decided to unite their eight hostelleries, all authentic, lived-in properties sited along the road from Paris to Nice, to share with their guests a magnificent Art of Living and outstanding cuisine in the firm belief that one day their shared passion would prove a global success. Sixty years later, to the very day, we can say that the dream of our founding fathers has come true."
The evening menu provided a superb finale to a day devised for the occasion by Georges Blanc and hosted in his gourmet restaurant: a 'surf and turf' jellied oyster garnished with Oscietra Royal caviar followed by a mystery soup with langoustines and shellfish served with a 1996 Dom Pérignon Œnothèque, a lobster printanière with Savagnin wine and a blend of spices paired with a 2002 Dom Pérignon Rosé, an Aveyron lamb pastry, and a green cabbage and foie gras terrine savoured with a glorious 2008 Domaine Faiveley Corton Clos des Cortons Faiveley, Grand Cru. The dinner finished with a creative strawberry and raspberry dessert and a divine 1996 Château d'Yquem followed by a Paradis Impérial Hennessy cognac.