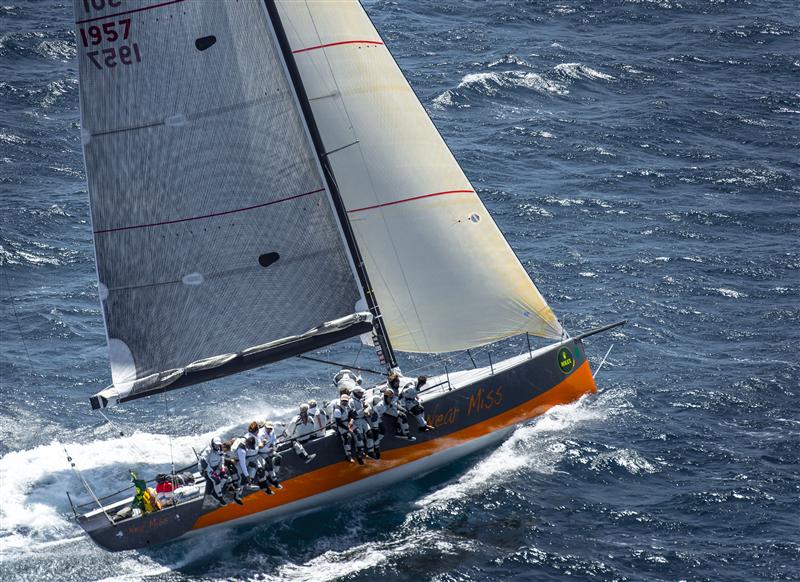 The 2012 Giraglia Rolex Cup was be 60th anniversary of the event and the 16th edition to be sponsored by Rolex, which has been a partner of the event since 1997. The 60th Giraglia Rolex Cup consisted in a serie of inshore races in the Gulf of Saint-Tropez, followed by a 241nm offshore race via La Giraglia islet, off Corsica, to Sanremo in Italy.
The 2012 race had it all: thrilling conditions over a week's competitive sailing, a course record that was not only beaten but pulverized, and an incredibly consistent and determined performance from the event's overall winner.
This historic edition – running circa 242-nautical miles from Saint-Tropez, France to Sanremo, Italy – was eagerly anticipated and provided a poignant opportunity to reflect on the race's evolution through the ages.
"The event is the oldest in the Mediterranean and its spirit comes from having a mixed fleet: from small, family-run boats to professional crews who have taken part in events like the America's Cup," reflected Carlo Croce, President of event organizers the Yacht Club Italiano and son of Beppe Croce, one of the race's co-founders.
"This is the essence of the Giraglia Rolex Cup and it is important that it has not been lost."
The event has grown enormously. That first edition in 1953 welcomed 22 boats while in 2012, 170 yachts from eighteen different countries crossed the start line.
The choice of race course for the 2012 event was particularly significant: Sanremo was the arrival point for the first ever race when it commenced from Cannes, and the sailing paradise of Saint-Tropez provided the departure point for several of the early editions.
Saint-Tropez has been the permanent home for the start of the race since 1998 when Rolex commenced its involvement with the competition. At the time, 'La Giraglia' was a struggling giant and these two factors have aided its re-emergence as the most respected offshore race in the Mediterranean.
The 60th Giraglia Rolex Cup provided many headline moments, some dramatic sailing and a timely confirmation of the event's appeal and quality.
As the late Beppe Croce, one of the event's founders, once reflected following the race's inception: "The aim was to find something new and challenging, a rise in quality at an age when offshore racing was still characterised by family -organised competitions. There was a desire to give life to a real race, following the formula of famous international events like the (Rolex) Fastnet." Sixty years later, that ambition has been realised – the Giraglia Rolex Cup is a benchmark in its own right.
The 60th Giraglia Rolex Cup was organized by the Yacht Club Italiano in collaboration with the Yacht Club de France, the Société Nautique de Saint-Tropez and the Yacht Club Sanremo.