"Wide road tires – comfort everywhere; 1x AERO drivetrain – fast everywhere." – 3T cycling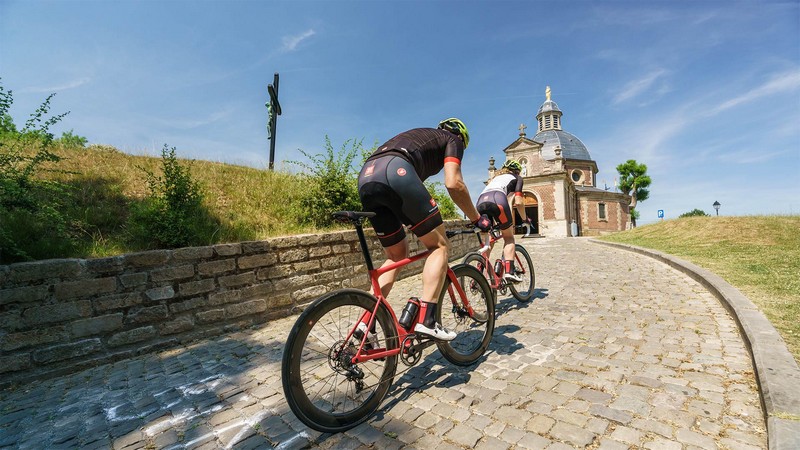 Since 1961, 3T has never been satisfied with the status quo. Always searching for ways to make cycling faster and more
fun, they have constantly reinvented their products, themselves and cycling.
The most recent reinvention from 3T was the EXPLORO, the world's first aerodynamic adventure bike, an unlikely mash-up
that is vintage 3T and an instant classic. Now 3T has done it again, reinventing the aero road bike from scratch with the Strada. But "aero road" doesn't do it justice, as it's not just extremely aero but also very comfortable. How can one bike be both? The key elements are tire size optimization and a paradigm shift for the drivetrain, combined with a lightbulb moment designing new aero shapes.
The biggest factor in road bike comfort are the tires; they provide more compliance than any other part of the bike. Wider tiresare better at reducing shocks from cracks, curbs, cobbles and potholes, which is why they are the norm at Paris- Roubaix cycling race, one of cycling's oldest races, and is one of the 'Monuments' or classics of the European calendar. Wider tires also have lower rolling resistance, because their shorter contact patch requires less bending by the casing.
In addition, wider tires offer an advantage on long and multi-day rides, reducing the steady drain on a rider's energy level caused by high-frequency road buzz. But aerodynamics are also important on such rides, and wide tires tend to test poorly in the wind tunnel. However, that is to be expected if you test them with frames and parts optimized for narrow tires. The Strada is the first aero road frame optimized for wider tires, so finally you can be fast and comfortable all the time, from the cobbles to the climbs.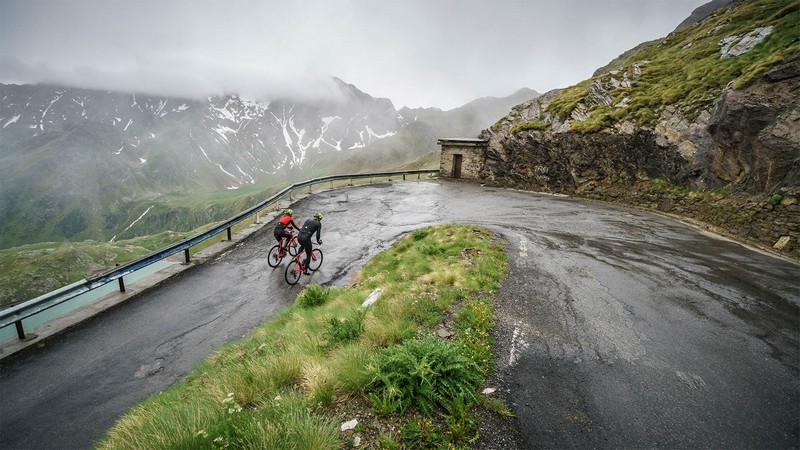 The 3 800,00 € Strada downtube is shaped to hide the water bottles from the airflow. The fastest set-up is one bottle low on the downtube, the "team-leader" configuration. Second-fastest set-up is with two bottles.
"We don't want to compromise weight, stiffness and aerodynamics by combining disc & rim brake versions in one frame platform, so everything on the Strada is fully optimized for flat-mount disc brakes only," says 3T.
A smooth transition of the airflow from front wheel to downtube and from seat tube to rear wheel is crucial to lowering
drag. The Strada minimizes these gaps while respecting the UCI rules.
"Think about it, 30 years ago we had 12 gears (2×6) of which only 8 were unique (the rest overlapped). Now we're at 2×11, always assuming that more is better. But did the "improvement" from 2×10 to 2×11 really make that much of a difference? Sometimes more is not better, it's just more; more weight, more drag, more gear overlap and more complexity. So instead of 2×11 with 14 effective gears, a front derailleur, a second ring and a second shift lever, 1×11 gives you the gears you need, the range you need, fewer components, less weight, less drag and less hassle," explains 3T team.