The Prestige 420 wins the 2014 "Nautic Design Award."

The Paris International Boat Show has organised the second issue of the "Nautic Design Award" prize for power boat design in partnership with Moteur Boat, Neptune and Sport & Style magazines.
After a public vote and the votes of a jury of professionals to elect the overall winner amongst the five finalists in each category, the Nautic Motor Boat Design Award prize for the "Cruiser" category has been awarded to the PRESTIGE 420.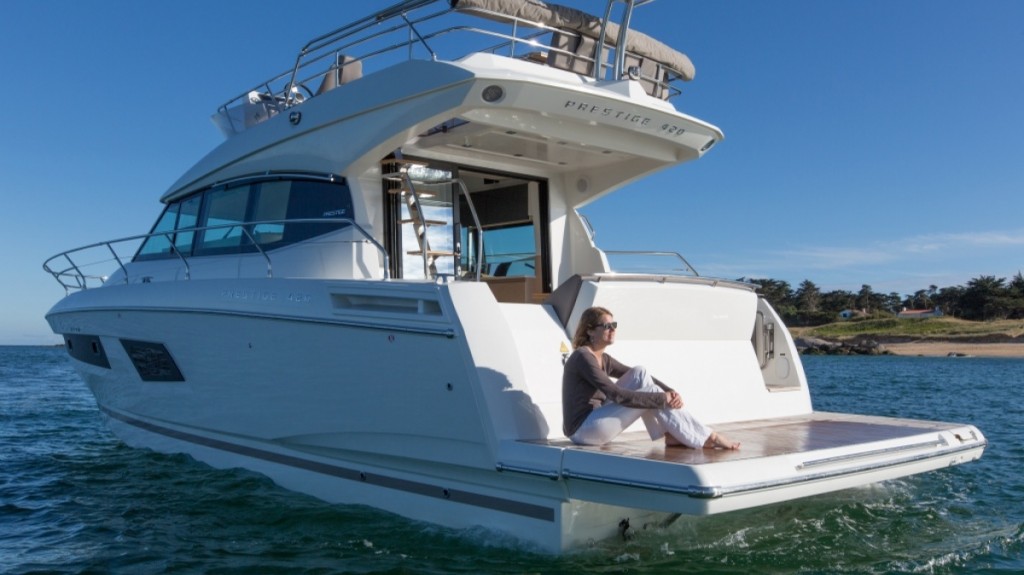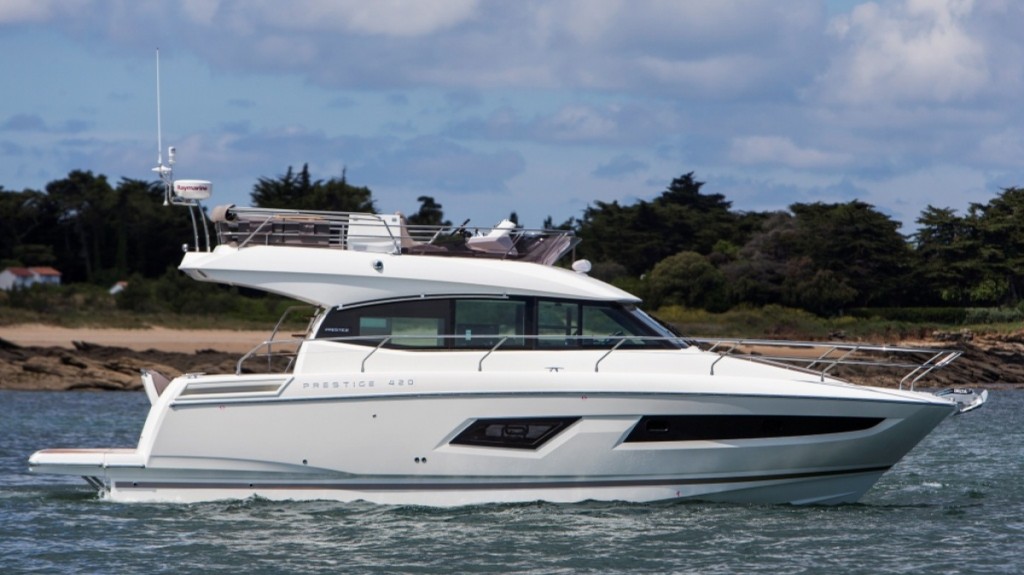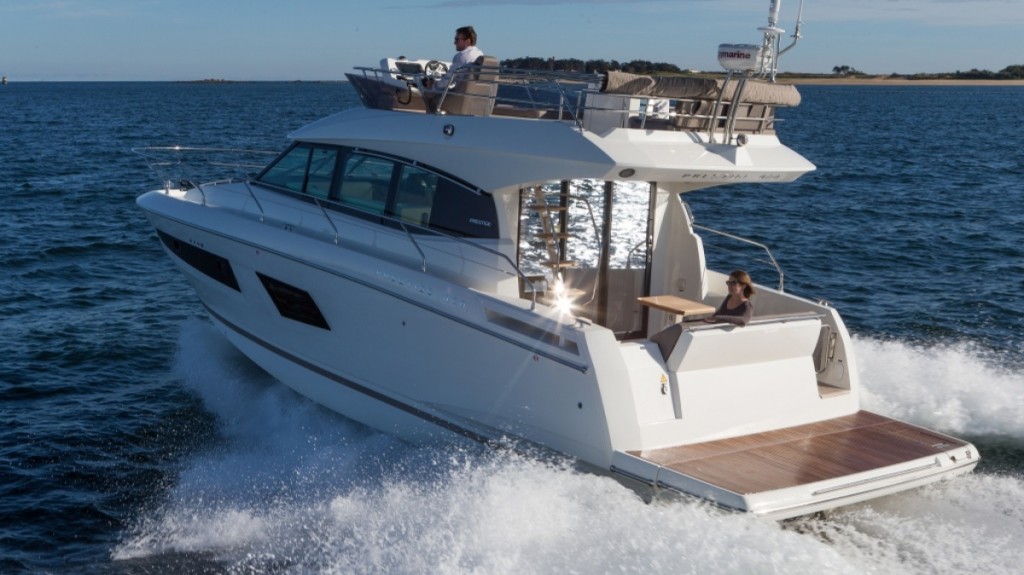 The prestigious jury, who awarded the prize, comprised:
– Alain Pichavant – General Organiser of Nautic
– Nathalie Bigaignon – General Secretary of the Fédération des Industries Nautiques [French Federation of Nautical Industries]
– Odile Decq – 2013 architect and designer of the year, represented by Hugo Duchiron – designer at Odile Decq Design
– Stéphanie De Loustal – Editing Director, Moteur Boat & Neptune Yachting
– Michel Luizet – Editor in Chief, Neptune Yachting
– Frédéric Pelatan – journalist, Sport&Style and Editor in Chief of the Journal du Nautisme
– With the additional participation of Philippe Starck, Ole Nissen-lie (Batliv.com), Morten Brandt (Badnyt).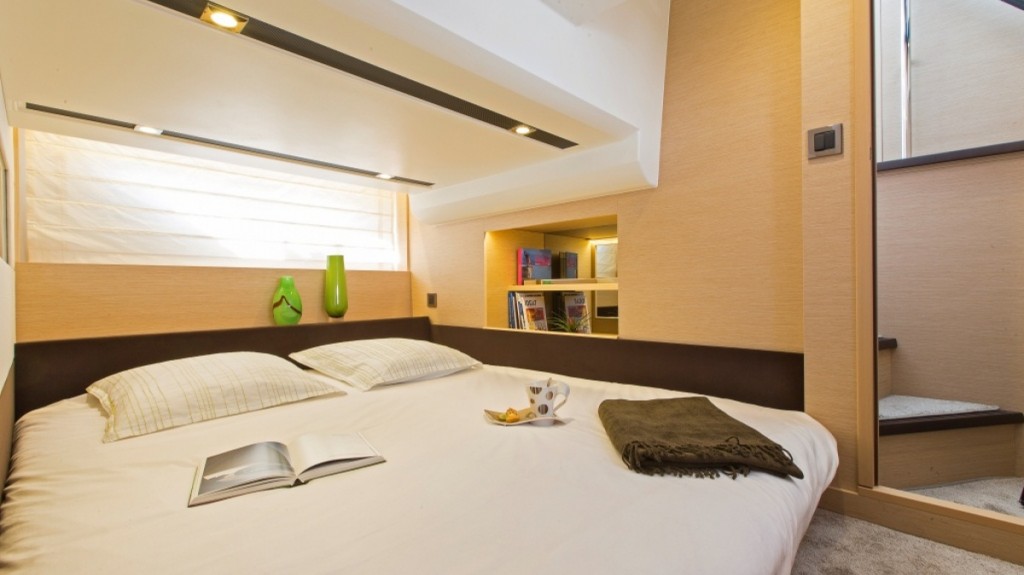 The prizes were handed out at the Paris Boat Show. The competition was open to all power boats launched after 2013; all categories and all prizes taken into account, this prize rewards the following criteria: the exterior silhouette, the originality and aesthetics of the hull, the ergonomics, and the choice of materials (trim, upholstery etc).
The combined experience of Prestige's design office and Jernej Jakopin helped to design a highly perfected hull. It effectively combines a large internal volume, a safe and comfortable sea passage and reflects the initial requirements and the desire to integrate an IPS on this size of boat. The Prestige 420 will indeed go further in its promises with a Volvo Penta IPS (IPS 400 and 500) engine that offers exceptional manoeuverability.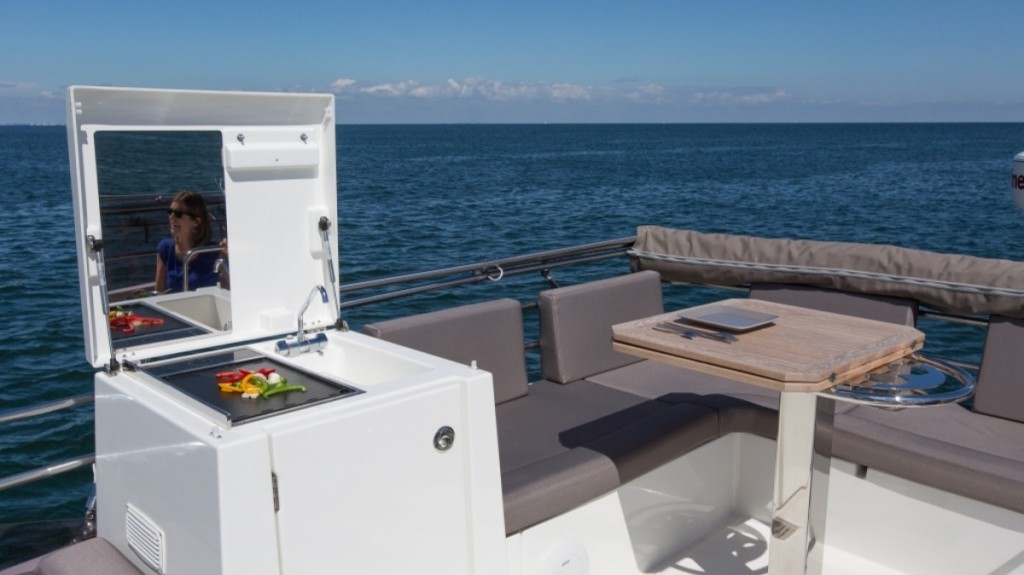 A flybridge XXL, signature prestige:
The Flybridge of the PRESTIGE 420 is one of the highlights of the boat. Of an exceptional size for a 42-foot vessel, it is accessed by an overhead staircase. This perfectly proportioned Flybridge contains all the comfort of a big boat: sunbathing, helm station with bolster seat in the line of descent, built-in galley (optional) and rear lounge with a folding teak table. The surface and length of the flybridge adds a distinctly contemporary style to this 42-footer.
A RANGE OF « COUPÉS »
True to the PRESTIGE spirit, the 420 also comes in a coupe version.
Thanks to the large glazed electrically opened sunroof, the interior space opens at will or closes completely depending on the weather and your wishes. It transforms the saloon into a sunbath. Powered by a Volvo Penta IPS400 or IPS500, the PRESTIGE 420S offers performance that goes with its sporty lines, and allows a top speed of 34 knots.
Come discover the Prestige 420 at the Düsseldorf Boat Show from January 17th to 25th, 2015, and her coupé version at the London Boat Show from January 10th to 18th, 2015.