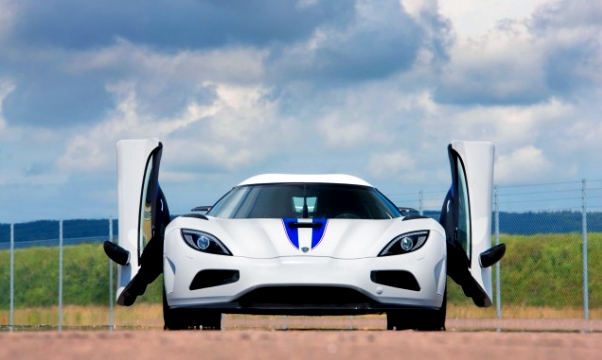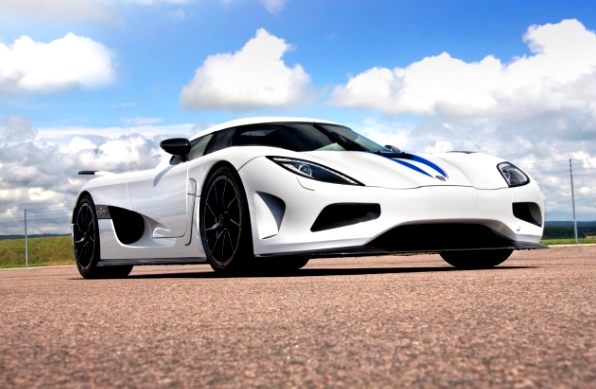 Swedish manufacturer of high-performance sports cars  Koenigsegg presented 2013 Agera R, a hypercar that features new Aircore hollow carbon fiber wheels, uprated power and enhanced aerodynamics. The Agera and the Agera R have the first production engines in the world to use nano-surfaced cylinder sleeves, from ANS, for reduced friction and fuel consumption.
The 2013 Agera R features the world's first hollow, one piece, super light carbon fiber wheel, using a proprietary method developed by Koenigsegg named Aircore Technology. The Aircore wheels save close to 20kg in unsprung mass, while providing great integrity and safety. The only metal part in the wheel is the tire valve – the rest is all once piece hollow carbon.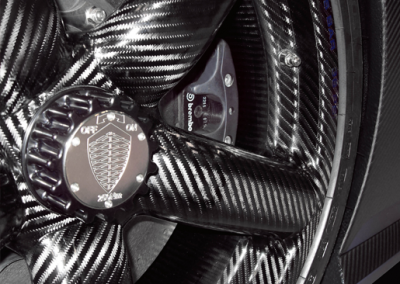 The Agera R has an incredible top speed of approximately 440 km/h (273  mph). Recent Records for the Agera R: 0-300 km/h in 14.53 sec, 300-0 km/h in 6.66 sec, 0-200 mph in 17.68 sec, 200-0 mph in 7.28 sec.
The Agera R is the only roadster Hypercar with a detachable and stowable hardtop, bringing the best of two worlds. This in combination with 120 litres of luggage space, truly combine extreme performance with everyday usability.
Koenigsegg reinstates its co-operation with Swedish shock manufacturer Öhlins Racing. Together they productionalized Koenigsegg´s unique Triplex suspension, that becomes standard on the 2013 Agera R.
Koenigsegg developed a new configurator that lets the customers to choose any shade or color combination for the interior and exterior. As all Koenigsegg cars are made to order, allowing a high level of variation was the only feasible way of making the configurator true to life. When a customer's vehicle configuration is complete, they can then print a PDF brochure of their specific car, with color codes for both the exterior and interior.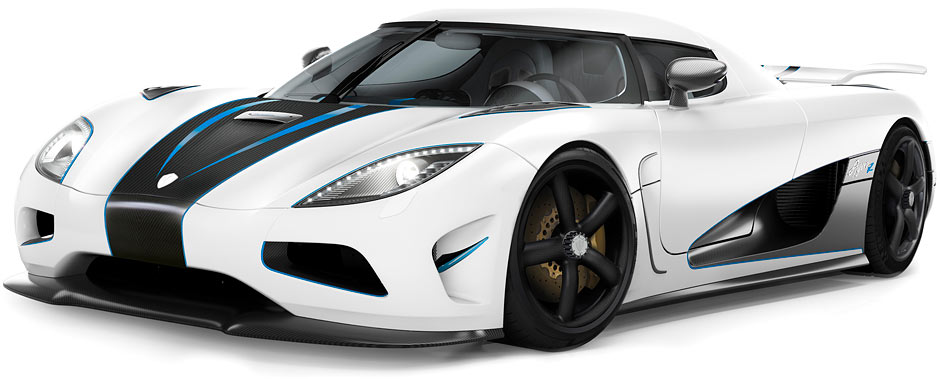 Koenigsegg car owners have long known that the company only accepts the highest standards in vehicle technology and performance. Last month Koenigsegg opened its brand new Lifestyle store and now, the Koenigsegg experience is available to everyone. Owners and fans alike can acquire their own small slice of the Koenigsegg Lifestyle in the form of clothes, books, scale model vehicles, jewellery and other memorabilia.
All products are unique and have been specifically chosen and developed by Christian von Koenigsegg and the Koenigsegg Lifestyle team. Many of the products are limited numbers, just like the cars Koenigsegg produce.
The Koenigsegg Lifestyle store has over 40 unique productss, including the new Le Mans and Nordschleife clothing ranges.