To celebrate this year's The Distinguished Gentleman's Ride, Zenith Watches has created 5 limited and special edition of the Pilot Ton-Up bearing the DGR logo. 5 timepieces to award the best fundraisers all around the world.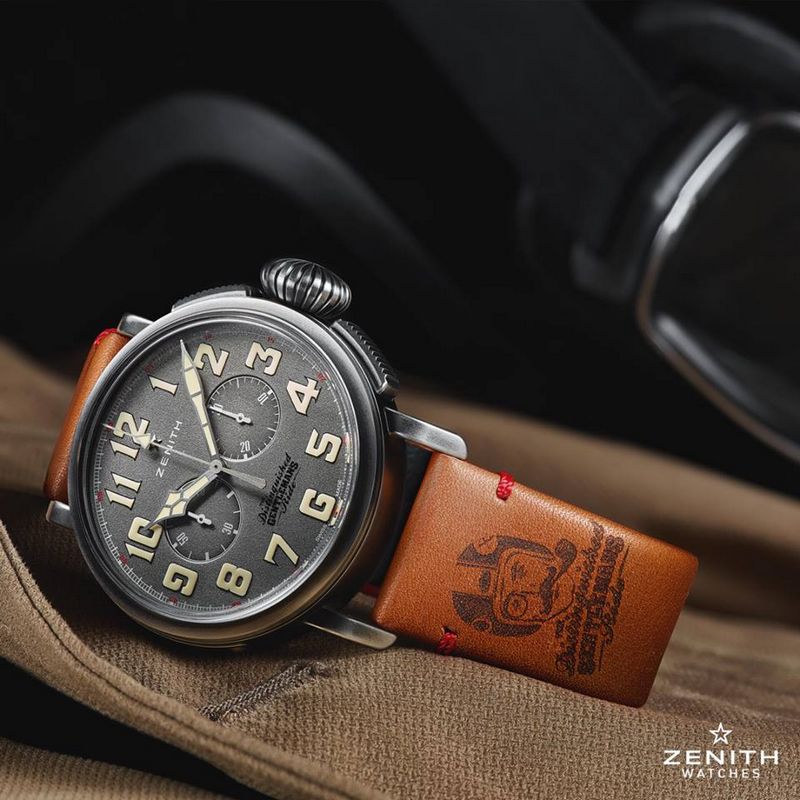 On Sunday September 25th 2016, more than 50,000 smartly dressed gentlefolk in over 550 cities will straddle the saddles of their café racers, bobbers, scramblers and other marvelous custom and classic motorcycles to raise awareness and help fund the cure for prostate cancer. Zenith has been proudly announced as sponsor of The Distinguished Gentleman's Ride to celebrate timeless design and eternal mechanic for a cause. This is the best dressed way to fight prostate cancer and help improve men's mental health
Launched at Baselworld 2016, Zenith Pilot Ton-up watch with its broad 45 mm-diameter aged steel case houses a legendary movement and displays a vintage dial boasting perfect readability. It evokes strong character, originality, freedom and style which is perfectly fitting the spirit of the Distinguished Gentleman's Ride.
"On Sunday the 25th of September, we are going to don our finest attire and join men and women across the globe in the 2016 Distinguished Gentleman's Ride to find a cure for Prostate Cancer and to help Men's Mental Health. Over 1,300 men a day die of prostate cancer worldwide, and it's time for that to end. Your donation will help The Distinguished Gentleman's Ride reach its goal of $US5 Million to fund research into a cure for a disease that claims far too many gentlemen each year," commented Zenith Watches team.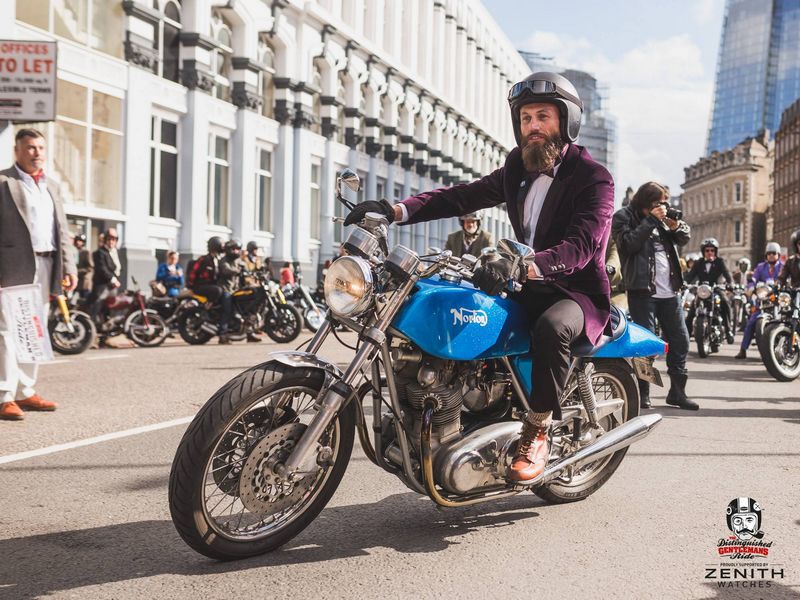 The Distinguished Gentleman's Ride was founded in Sydney, Australia by Mark Hawwa. It was inspired by a photo of Mad Men's Don Draper astride a classic bike and wearing his finest suit. Mark decided a themed ride would be a great way to combat the often-negative stereotype of men on motorcycles, whilst connecting niche motorcycle communities together.
That first ride in 2012 brought together over 2,500 riders across 64 cities. The success of the event encouraged the founder to consider how it could be used to support a worthy cause.
• In 2013, over 11,000 participants in 145 cities around the world raised over $277k (US) for prostate cancer research.
• In 2014, over 20,000 participants in 257 cities in 58 countries raised over $1.5M (US) for prostate cancer research.
• In 2015, over 37,000 participants in 410 cities in 79 countries raised over $2.3M (US) for prostate cancer research.