Playful and happy "Year of the Red Fire Monkey" by Ulysse Nardin.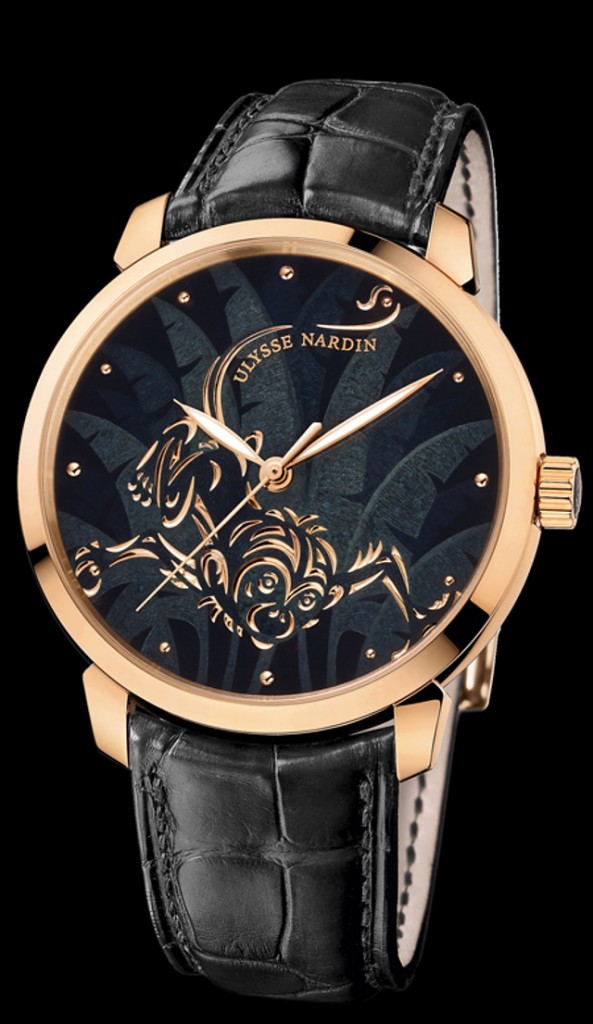 2016 celebrates the playful and happy Red Fire Monkey – the ninth animal in the Chinese Zodiac. Continuing the tradition of Zodiac- inspired dials, luxury Swiss watch manufacturer Ulysse Nardin (founded in 1846 in Le Locle, Switzerland) introduced the "Year of the Monkey" timepiece, part of the Classico Collection.
This range hosts a suite of original enameled pieces revered and collected by many. The "Year of the Monkey" is a limited edition of 88 pieces in 18-karat rose gold. Features include the self-winding UN-815 movement and COSC-certified chronometer.
"Designed in a comic strip-like style to best capture the lively creature's character, the dial is the center of attention as the monkey appears to leap through a brush of palm fronds. Its expression is alert, its body is lithe, and the early workings of an impish grin begin to emerge. It is the champlevé method of enameling that brings the artist's sketch to life," explained the manufacturer of prestige Swiss watches.
This "Year of the Monkey" timepiece is made using centuries-old craft called champlevé technique, applied on Ulysse Nardin's dials for more than 25 years. The cells are carved with a chisel directly on the dial and filled with enamel. Its colors are generated from different metallic oxides, and for this high-end piece, a neutral palette has been selected. The creation is then fired until the enamel melts.
Champlevé is mastered in-house at Donzé Cadrans, a member of the Ulysse Nardin group of companies.
The Year of the Red Fire Monkey will start from Feb. 8, 2016 (Chinese New Year) and last to Jan. 27, 2017.  See also Piaget version of "Year of the Monkey" dial.