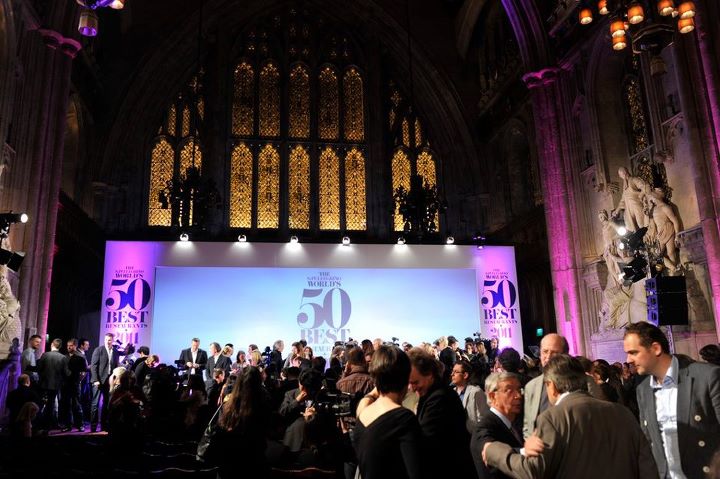 The World's 50 Best Restaurants Awards, now in their tenth year, is organised and compiled by Restaurant magazine. The Awards has added a new category that will recognize the most outstanding sustainable restaurant.
Highland Park single malt whisky, and Slow Food UK, introduced this innovative new award, the Slow Food Restaurant of the Year Award, The celebrations will take place in London's Guildhall on 30 April.
The results are published in the May issue of Restaurant magazine. There will also be a World's 50 Best Restaurants Guide available from the 19th April.
Reinforcing its credentials in the food arena, Highland Park will sponsor the Award at this prestigious event. 2012 marks the 10th anniversary of the awards ceremony – a globally recognised and respected reference point which showcases the leading trends and the very best of global dining.
This new award, judged by Slow Food UK, Restaurant magazine, Highland Park and renowned food critic Matthew Fort, will go to the restaurant within the World's 50 Best that creates pleasurable food with an outstanding commitment to community and the environment.
Peter Sandstrom, marketing director, Maxxium UK, Highland Park distributor, commented: "We are extremely excited about our involvement with The World's 50 Best Restaurants and this annual gathering of the world's culinary greats. It's fantastic to be bringing a different dimension to this year's celebrations with the new award, in partnership with our friends at Slow Food UK. I look forward to presenting the award on the night with great anticipation."
Catherine Gazzoli, Slow Food UK CEO, commented: "It's a great opportunity for us to encourage and fully acknowledge the importance that many chefs are attaching to offering their diners an authentic and involving experience.
"The award will also highlight our plight to save edible biodiversity; honouring those chefs who have demonstrated a willingness to use and promote Ark produce, a catalogue of forgotten foods which will disappear if chefs and others fail to use them."
The World's 50 Best Restaurants aims to get people talking about restaurants, and to shine a bright light on excellence and innovation in an exciting industry.