Hélène Darroze crowned Best Female Chef of the Year 2015.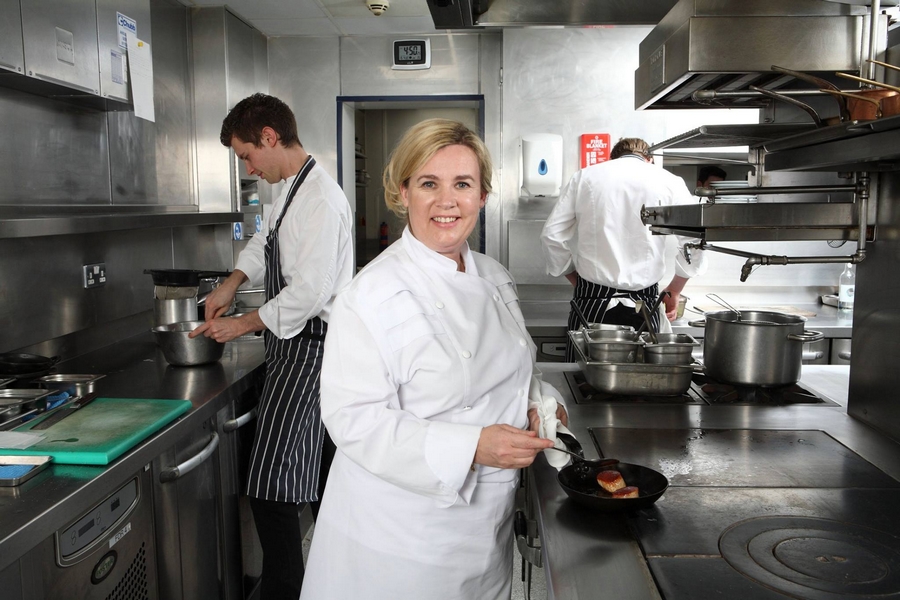 Nearly 200 years ago Madame Clicquot set the standard for women in business. Hélène Darroze, a famous chef from the Landes region in southwestern France, is the recipient of the Veuve Clicquot World's Best Female Chef 2015, an award that was inspired by the life and achievements of Madame Clicquot. Hélène Darroze dishes at Helene Darroze At The Connaught and Helene Darroze in Paris were praized by ~1,000 restaurant industry experts who are members of the Diners' Club World's 50 Best Restaurants Academy.
Darroze is so well-known in the restaurant world that she inspired the character of Colette in the 2007 film Ratatouille. Although the character's aggressive kitchen style is far from a reflection of Darroze, the big heart she reveals towards the end of the movie is more fitting – and goes some way to explaining why the chef is loved and admired by many across the industry.
"I wasn't expecting it at all and it hasn't really sunk in. I don't take it personally, I take it as a team effort, a team achievement because I would never be the chef I am if I didn't have the team around me," said The World's Best Female Chef Award 2015.
Born into a family of chefs, Hélène Darroze made her first apple pie at the age of six and was cooking lemon tart for her parents' dinner party guests by the age of 12. It should, therefore, come as no surprise that she has gone on to open two highly acclaimed restaurants in two different countries. Even with three years of training under Alain Ducasse, Darroze credits her own grandfather with providing the spirit, philosophy and style of cooking that have seen her win multiple accolades.
Darroze's cooking is French at heart but over recent years she has also embraced British produce, introducing Cornish crab and Northern Irish lobster to her menus in Paris. She prides herself on ensuring her dishes are ingredient-led – cooked relatively simply while respecting the seasons. In London, dishes include poached lobster in seaweed butter with white asparagus and bottarga breadcrumbs; in Paris, foie gras from her home region of Landes is served with cocoa, calamansi fruit and gingerbread.