The first app to truly tie fashion and music together.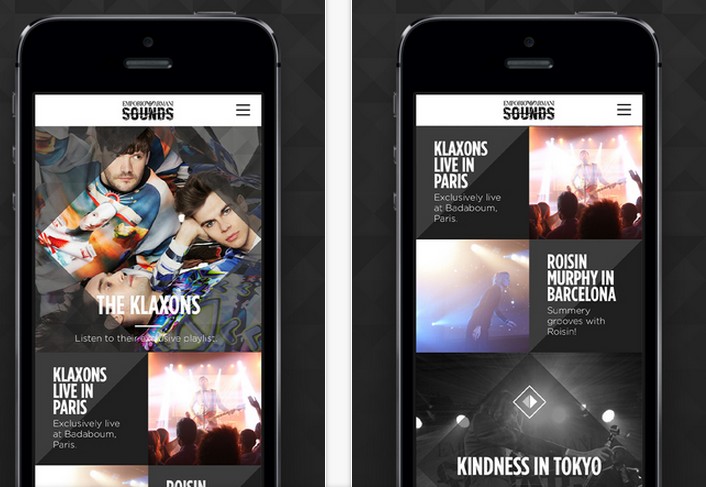 Giorgio Armani launched its newest music app, a sort of "front row seat to great music selected by Armani". Emporio Armani Sounds is a new app that brings together the world of fashion and music with audio from Spotify.
Emporio Armani Sounds showcases "Armani's world of music", featuring special performances, hand-picked playlists from musicians, plus interviews exclusive to Armani with top artists like Boy George, La Roux, Kindness, Roisin Murphy, Mark Ronson, or Calvin Harris.
Armani produced music and fashion content from around the globe will be published weekly on the app, and no matter where you are you can find out what music is playing in the Emporio Armani store near you.