Vacheron Constantin hosts 'Travels & Adornments' exhibition in Geneva.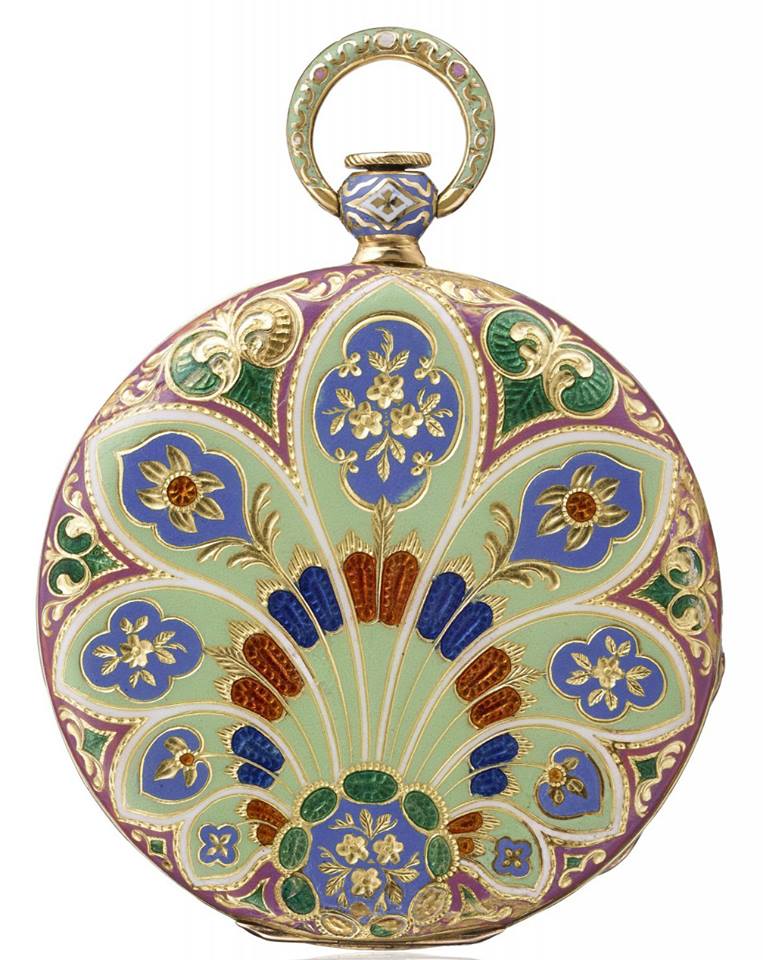 Around 40 Vacheron Constantin historical watch models – chosen from the 1,200 composing the private collection of the Swiss Manufacture are offering a journey across continents in a new themed exhibition (ending October 2014) held at the Maison Vacheron Constantin in Geneva.
On the Quai de l'Ile in Geneva, the display windows are organised around 4 different sources: the East, Greece, Europe, and the openworked watch architecture of the late 19th century. Wristwatches, but above all pocket watches, immerse us unto a rediscovery of the beauty and finesse of the world's many adornments. While the various enamelling techniques play a role worthy of the complexity involved in applying them, engraving, guillochage, gemsetting and glyptic art are also well represented.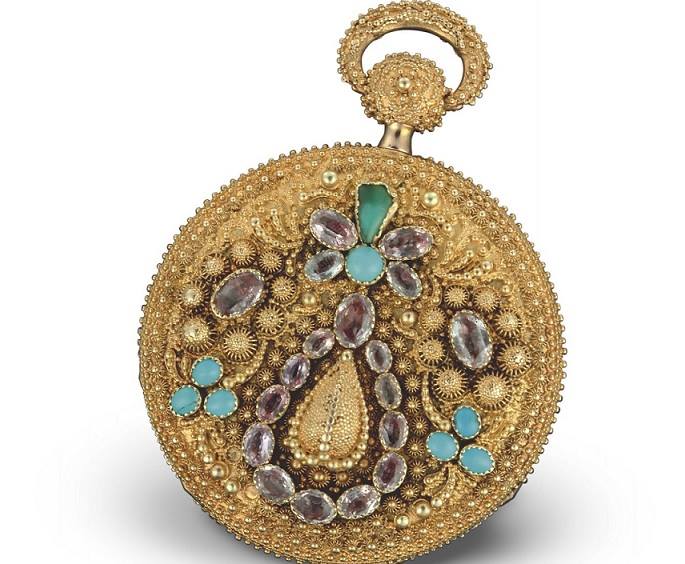 The visit begins in the East, with India and a delicate champlevé enamel pocket watch dating from 1831. A little further on, one discovers the splendours of Ottoman decors with an 1824 pocket watch featuring a case richly adorned with an exuberantly chased floral motif enhanced with appliques engraved using the pounced ornament technique and embellished with turquoises and amethysts – composing a dense yet subtle ornamentation. Still in Asia, blossoming cherry tree spreads its branches across a very light green jade case studded with a few diamonds. Art Deco was a momentous period with its two-tone colouring, its geometrical shapes, its baguette-cut precious stones or its semi-precious onyx, lapis lazuli and coral.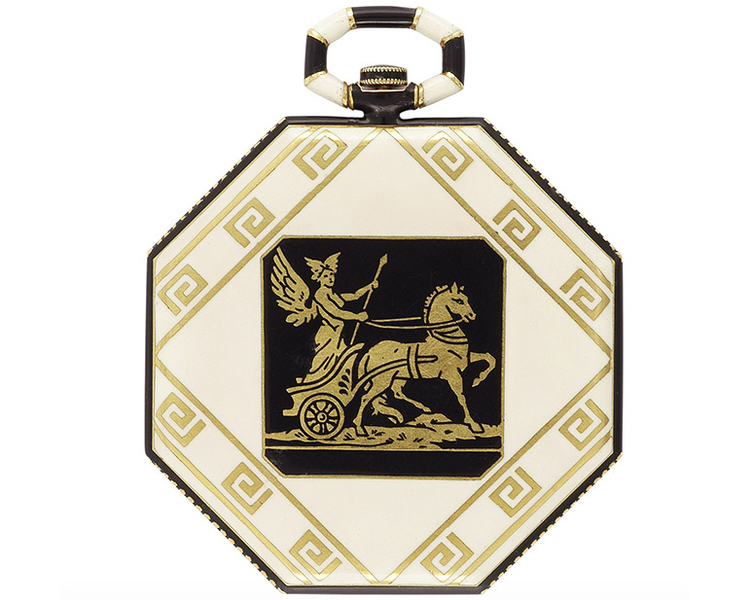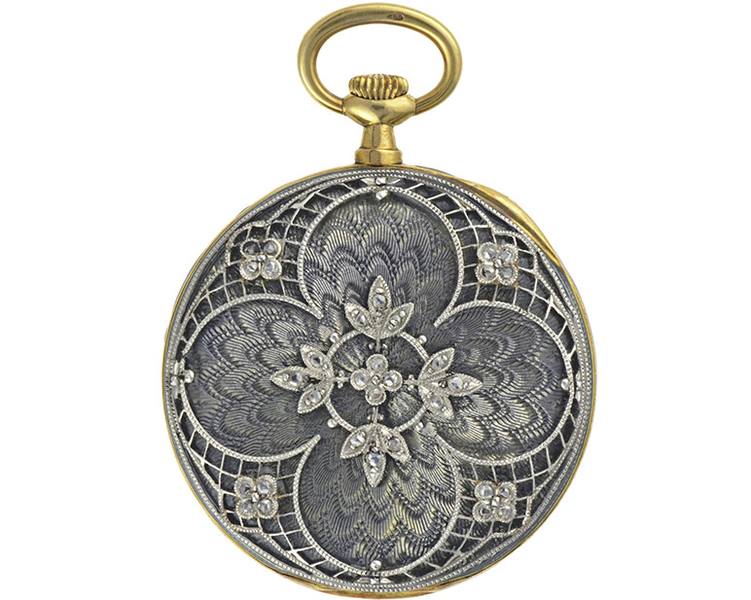 The exhibition ends with a series of skeleton watches representing a reference to industrial architecture.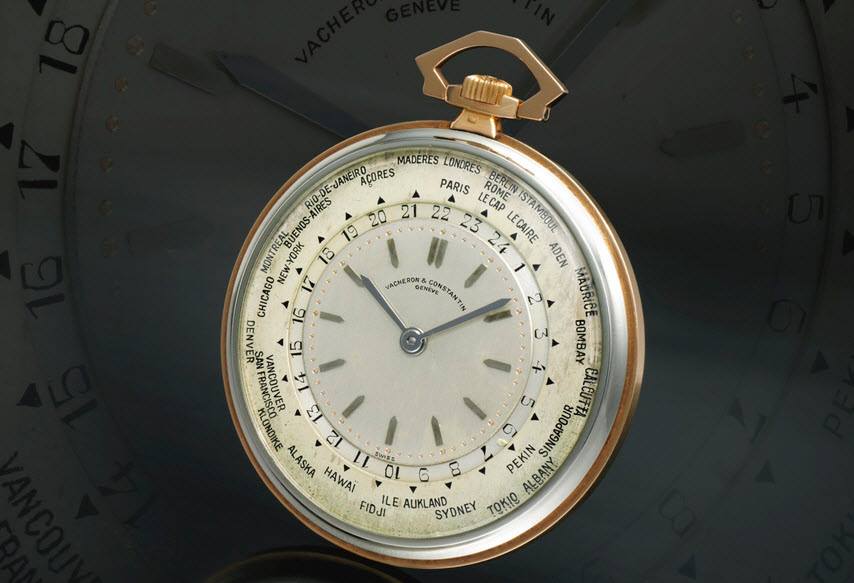 One of the original Vacheron Constantin world time models from 1933 in a white and pink gold case with an estimate of CHF 28.000-CHF 35.000 sold over 10 times its low estimate at CHF 305.000 ($346.000) at the Sotheby's auction on May 14 in Geneva.