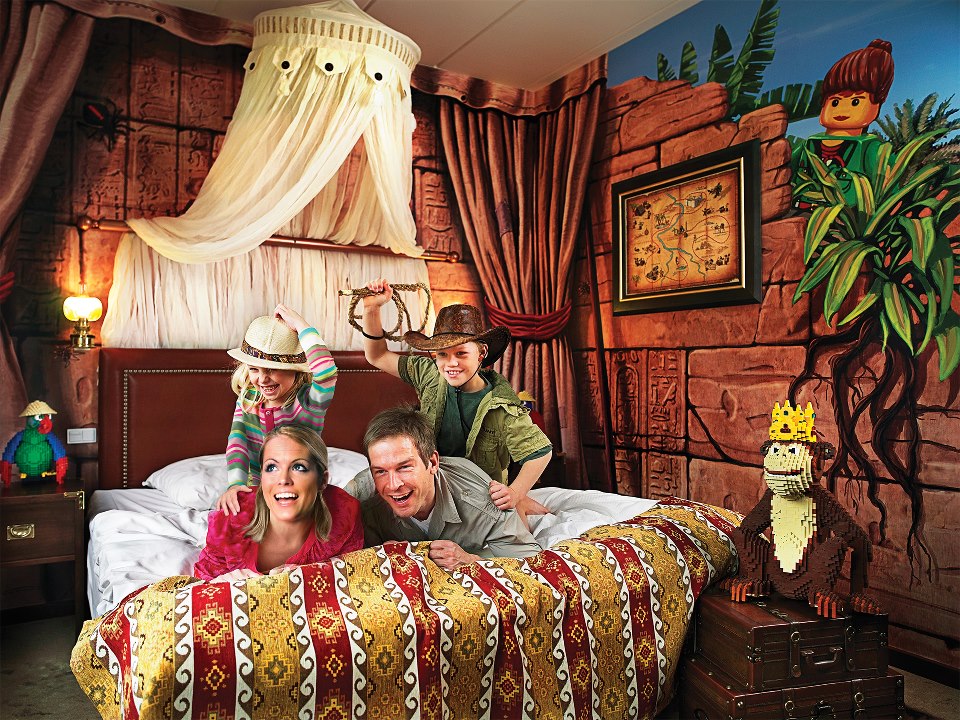 Legoland Hotel at Legoland California Resort in Carlsbad, US' first hotel of its kind, is ahead of schedule and announced an opening date of April 5, 2013.
There are approximately 3,422 LEGO models in the entire Hotel created out of more than three million LEGO bricks.The iconic LEGO dragon model installed will breathe smoke as guests enter.
A lego knight, pirate and adventurer have also been unveiled representing the three themed room choices. Guests can also choose between themed or premium themed rooms – premium themed rooms have additional LEGO models and décor such as themed wall paper.
The LEGO themed hotel will feature brightly colored, interactive LEGO décor, a family pool and lounge area, patio, event space, buffet restaurant, LEGO models and interactive features throughout. LEGOLAND Hotel will be the first of its kind in North America and is designed for families between the ages of 2 and 12 featuring rooms and suites themed after the most popular LEGOLAND areas: Pirate, Kingdom and Adventure.