Meadham Kirchhoff & Penhaligon's collaborate on Tralala fragrance.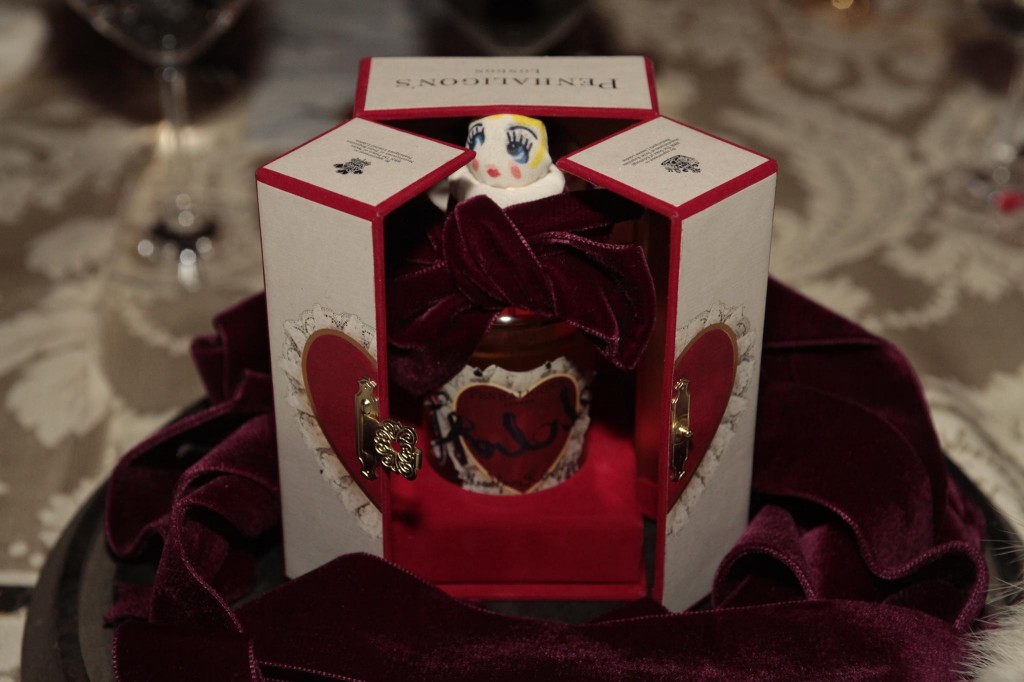 The fantastical creative universe of Anglo-French fashion design duo Edward Meadham and Benjamin Kirchhoff inspired a new collaboration with classic British perfume house Penhaligon's. Multi-faceted as their fashion creations, Meadham Kirchhoff fragrance was created by Master perfumer Bertrand Duchaufour after spending time at the designers' East London studio.
The fragrant relationship between Meadham Kirchhoff & Penhaligon's last for nine seasons. The British perfume house scented the fashion label's fashion presentations. Now the designers have joined with Penhaligon's to create a personal eau de parfum to evoke the surreal and fantastical world of the fashion brand.
"We had already been scenting our shows with Hammam Bouquet before we approached Penhaligon's to work with us. Perfume is so integral to us, to our lives and to how we think. It is completely incomprehensible for us to imagine not scenting the shows, for us it always seemed quite a logical partnership. With Penhaligon's we recognise a similarity of approach in independence and a sort of weird old fashioned Englishness between us," said Edward Meadham.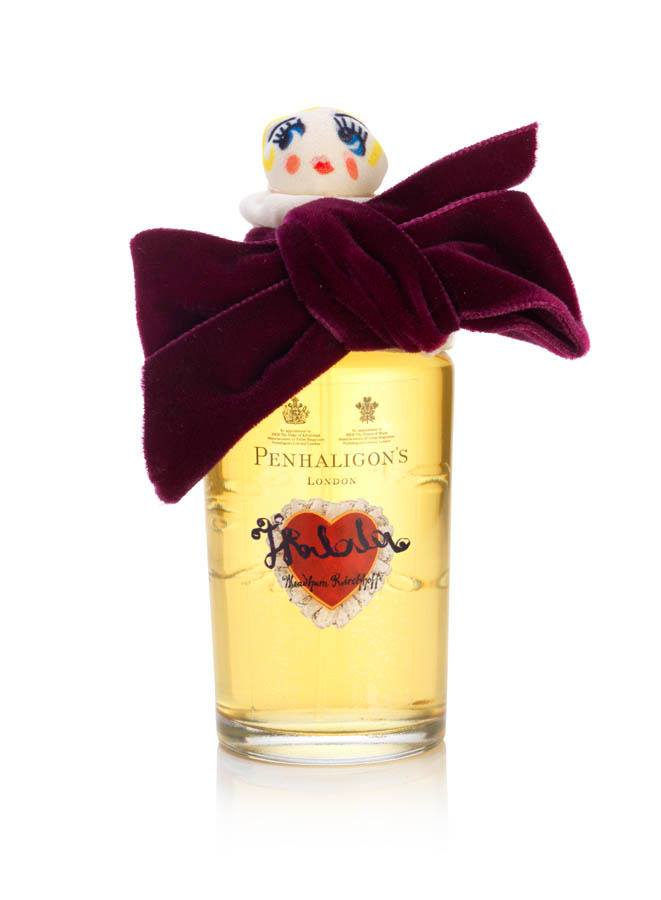 "I have been aware of Penhaligon's since I first moved to London in 1997. I've always had a bit of an obsession with anything authentically English and they express this so well in scent that it felt like a natural match," Benjamin Kirchhoff explained.
"This has been the most truly collaborative project we have ever worked on. Penhaligon's have given us complete freedom and trust to create with them something so perfect. Anyone else would have fallen short of our perfectionism long before. Tralala went through numerous incarnations before we achieved what is for us the perfect scent," added Edward in a Q&A with Meadham Kirchhoff posted on penhaligons.com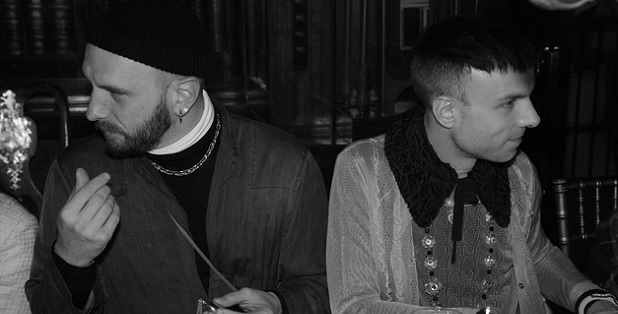 "I didn't want to give the perfume a name initially, and it took me a very long time to find one. I hated the idea of something really traditionally "perfume", every word I thought of sounded really clichéd. Everything sounded like it was attempting to have too much poetic gravity and sounded like it should be pronounced through a breathy pout, which was exactly what I wanted to avoid with this. I woke up the morning after our show (Meadham Kirchhoff: A Cautionary Tale SS13) and I just knew that we should call it "Tralala" and could envisage exactly how it should look. I loved Tralala because it had no pretensions, no particular specific connotations, it just sounds sort of humorous and nonchalant but looks really good written. It has a nice rhythm to it," revealed Meadham Kirchhoff.
Priced at £150 (~ €180), the new Tralala fragrance by Penhaligon's will launch exclusively at Harvey Nichols this April, and will be launching in Penhaligon's stores and online in May.