Even though Christmas is usually associated with snow and chilly winds, not everybody celebrates this wonderful holiday by making snowmen or by going sledding. In fact, many prefer to spend their Christmas on a beach somewhere while sipping on delicious cocktails and catching a bit of sun. If you would like to spend your Christmas like this as well, then you should probably take a look at our top 5 regarding the world's best destinations for a hot Christmas. Once you made up your mind, just pack a bag and get ready for paradise!
1. Red Frog Beach Resort in Bocas del Toro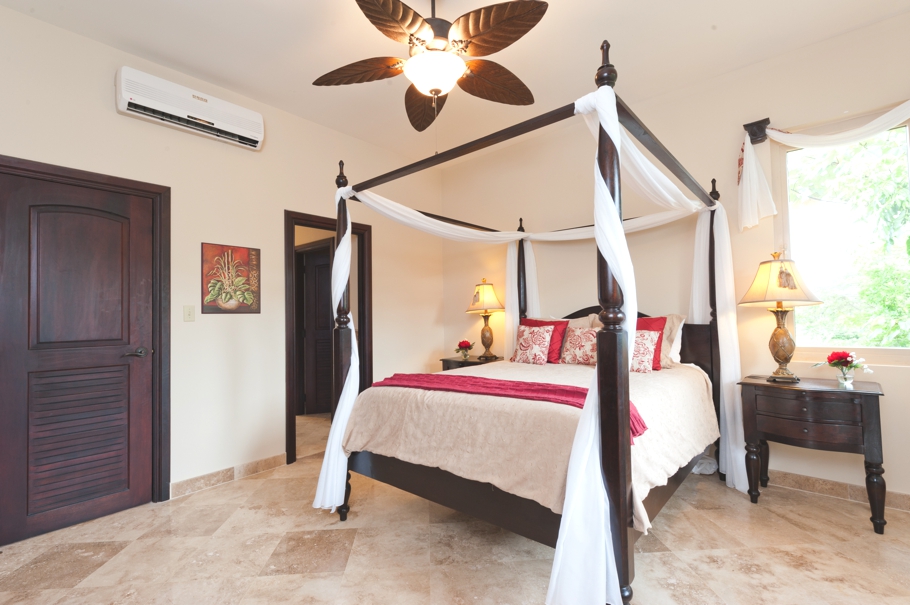 When it comes to holiday destinations, you can never go wrong with the Caribbean. The Red Frog Beach Resort in Bocas del Toro is a particularly wonderful place to spend Christmas, since it offers fantastic opportunities for fun, sightseeing, exploration and relaxation. Even though this is a luxury resort, its accommodation options are quite varied in order to satisfy a wide array of tastes and preferences. Housing arrangements range from lavish villas and honeymoon suites to rooms at the resort's inn.
Moreover, if you have a taste for adventure, you would be able to meet your adrenaline-pumping needs in full during your stay, because the Red Frog Beach Resort provides great opportunities for surfing and boogie boarding as well as underground island cave tours and snorkeling.
2. Villa Yang Som in Thailand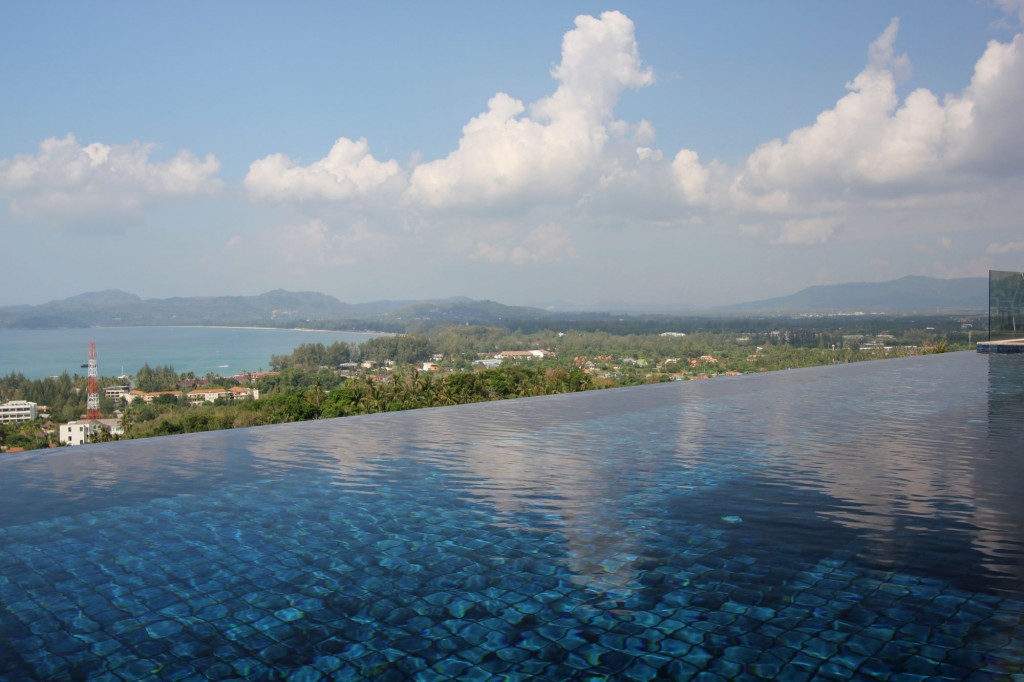 If it's privacy and comfort that you are looking for, then you should definitely consider Thailand's Villa Yang Som, which can be found on Phuket Island. This massive villa features six levels in total, which means that it ensures ample accommodation options for large groups of friends or families. The villa is large enough to house 10 individuals, and since it is famed for its privacy, it can only be rented by one group at a time.
Apart from its luxurious amenities and comforts, this lavish villa also boasts a 59-foot infinity pool, a massage room, a Jacuzzi, an alfresco dining area, sun decks, a massage room and state-of-the-art sound systems.
3. LUX* Le Morne Resort, Mauritius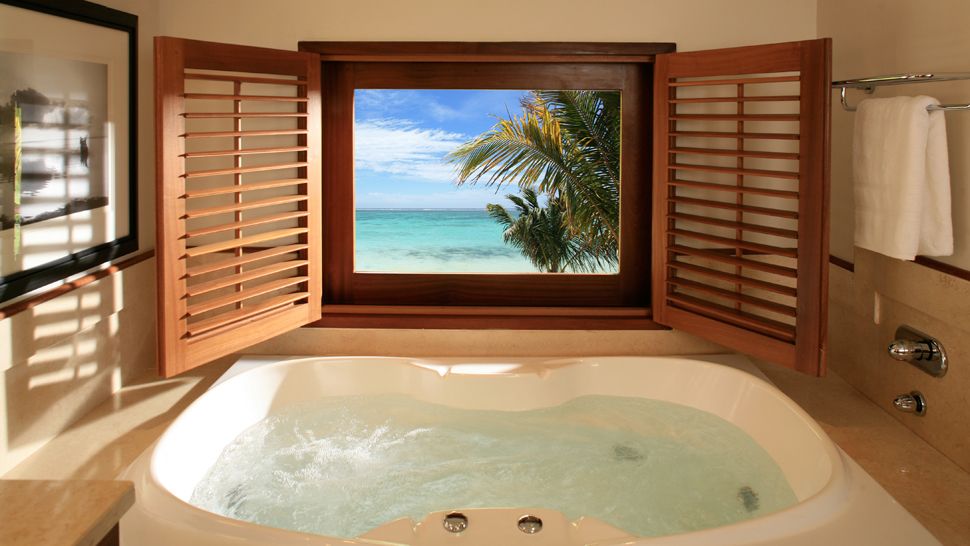 Another perfect destination is the LUX* Le Morne, which can be found in Mauritius. Even though it may be quite secluded, the LUX* Le Morne resort is also highly accessible, and it stands ready to offer sublime comforts and irreproachable services for its esteemed guests.
Accommodations include 149 suites and rooms, all featuring high-end amenities, lovely decorations and superb finishes throughout. As far as dining is concerned, the resort's restaurants stand ready to offer delicious international dishes that are prepared with utmost attention to detail by skilled chefs. When it comes to relaxation and pampering, you could always enjoy a walk on the beach or pay a visit to the local spa, which tempts with a myriad of extraordinary treatments.
4. Maafushivaru Resort, Maldives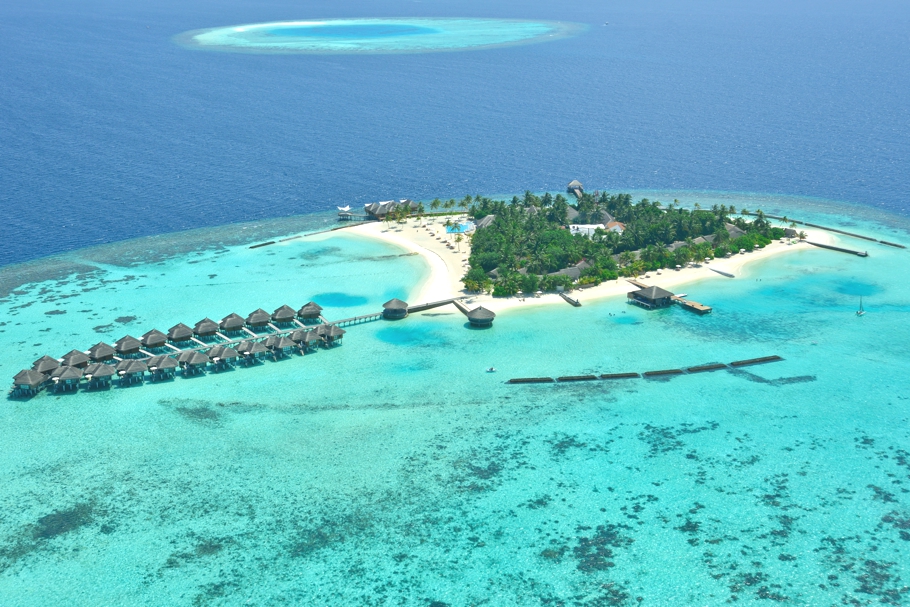 The Maldives impress with multiple luxurious resorts, but the Maafushivaru Resort is definitely one of the most spectacular. This fabulous establishment offers utmost privacy, since it can only be reached via a 25-minute seaplane journey towards the atoll of Ari. The main island measures 1,600 feet, but it also features its own baby island named Lonubo.
Housing arrangements are divided between pool villas and water villas that offer exquisite panoramas of the Indian Ocean. All accommodation options impress with high-end amenities and state-of-the-art facilities, while entertainment options involve diving, snorkeling or other water-related activities.
5. Sri Lanka's Barberyn Ayurveda Resorts
If you happen to believe in an unconventional approach to medicine and wellness, then the superb Barberyn Ayurveda Resorts in Sri Lanka are ideal destinations. The resorts offer amazing treatments based on the principles of Ayurveda, which is also known as the "science of life". Accommodations consist of 75 rooms flaunting fantastic views and high-end comforts except for TVs, since they are considered to be deterrents for self-reflection.
The first Barberyn Reef resort opened its doors to visitors in 1968, and it was followed by a second sister resort that was opened in 2003 in Weligama. Tranquility, peace and relaxation are all within grasp should you choose to visit the Barberyn Ayurveda Resorts.
An article by Madalina Salceanu
About the author :
Graduated in Psychology , Madalina is passionate about travel, expensive things, fashion and blogging. You can find more interesting articles on her personal blog : http://raredelights.com/