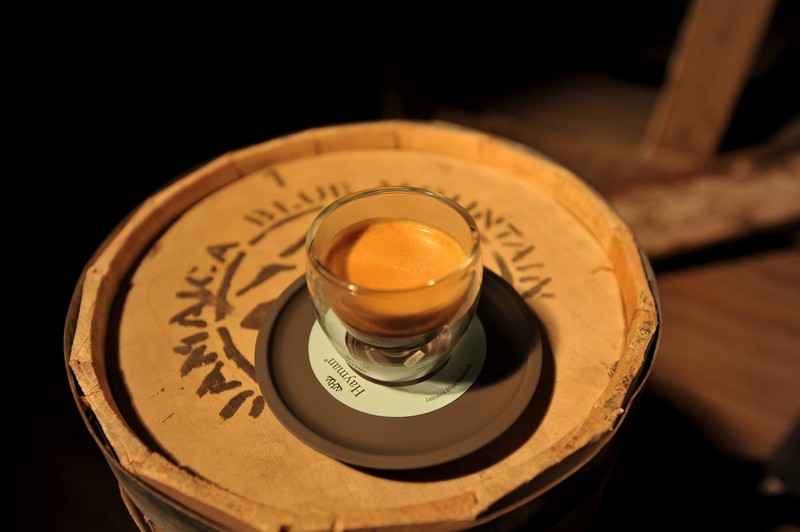 Hayman's Jamaica Blue Mountain coffee heritage dates back to the 18th century and it is widely considered the best coffee in the world. This extraordinary coffee, known for its natural sweetness, chocolate flavour notes and mildness, is transported across the globe in handmade wood barrels. All Jamaica Blue Mountain coffee capsules are roasted to order, this ensuring that the quality and freshness of the coffee is at its peak when it reaches the palate.
The famous coffee is now presented in a luxury case.
"Hayman created a coffee of pure pleasure. Both subtle and involving, it immediately conquers the senses and confirms Jamaica Blue Mountain as the best coffee in the world." explained Jean-Pierre Beauchamp, Master Roaster at Hayman.
The environment is another cornerstone of Hayman's vision, as both coffee capsules and cases are 100% recyclable.
The Jamaica Blue Mountain coffee capsules, which are fully compatible with all Nespresso home machines, are currently available in luxury hotels and restaurants across Europe.
The Jamaica Blue Mountain coffee belt is a narrow piece of land located in the easternmost part of the Jamaican island, with a distinctive microclimate featuring the perfect mix of rainfall, shade, altitude and mineral-rich soil. The premium coffee is grown at a high altitude, as the higher the altitude the denser the bean, which translates into a richer coffee. In eastern Jamaica, it rains often and the climate is cool and misty, with rainbows often appearing between hills. The rainforest- preserving trees provide shade that delays the maturation of the coffee cherries, contributing to the unique character of the coffee.