Honda Jet Receives Certification in Europe. This certification signifies the Honda Jet meets the highest European safety standards.
The Honda Jet is the world's most advanced light jet, and its distinctive design incorporates advanced technologies and concepts. At the European Business Aviation Convention and Exhibition (EBACE), which is taking place in Geneva, Switzerland from May 24 – 26, Honda Jet announced its private jet received type certification from the European Aviation Safety Agency (EASA).
"This certification shows that the HA-420 Honda Jet fully complies with the most stringent European safety regulations and paves the way for its entry into service. It is the culmination of a particularly successful collaboration between Honda Aircraft Company and EASA. I wish a long and safe life in service to the HA-420," explained Patrick Ky, EASA Executive Director.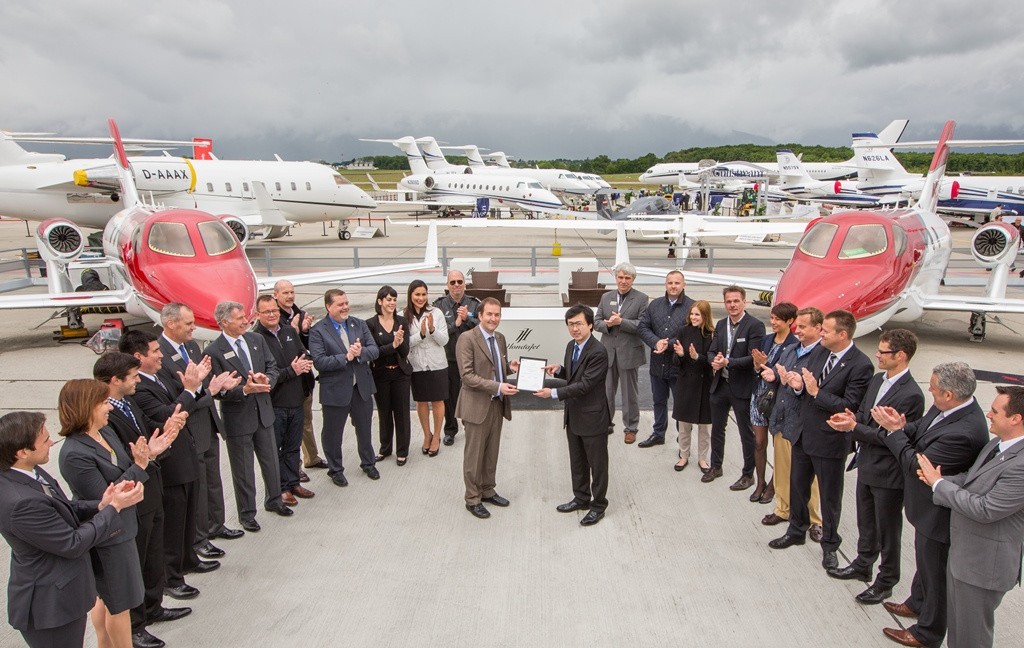 The Honda Jet flies at a maximum cruise speed of 422 knots (486 mph) and has a maximum altitude of 43,000 feet. The aircraft is certified for single pilot operation and can seat up to six passengers. It is priced at $4.85 million (U.S.) and has an NBAA IFR range of 1,223 nautical miles (1,408 miles).
The Honda Jet Over-The-Wing Engine Mount (OTWEM) configuration, natural laminar flow wing, and composite fuselage were developed from long-term research activities. These innovations combine to make the Honda Jet the fastest, most spacious and most fuel-efficient jet in its class.
Honda Aircraft Company has established a strong dealer network to provide customers with the best service and support from day one. In Europe, Honda Aircraft has appointed three industry leaders with the expertise, service and capabilities to provide the highest level of customer service for Honda Jet customers: Marshall Aviation Services (Northern Europe); Rheinland Air Service (Central Europe); and TAG Aviation SA (Southern Europe).