Golden Gate's Renovation Celebration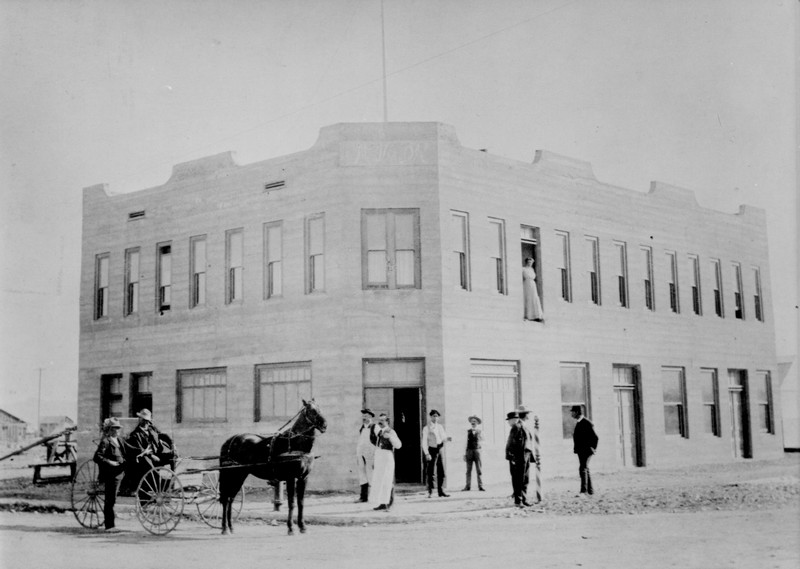 Golden Gate, Las Vegas's first casino hotel, opened at One Fremont Street in 1906, gets a makeover. The landmark boutique property is celebrating the completion of its first major expansion in 50 years.
The property has been a major part of the history that shaped Las Vegas into the city it is today. The Golden Gate's land was purchased for $1,750 in the historic May 15, 1905 land auction that signaled the birth of Las Vegas. When the hotel opened, room and board was just $1 per day. In 1907, it became home to the city's first telephone, and the phone number was 1! In 1927, the property welcomed one of the city's first neon signs – now synonymous with Las Vegas.
Now the building's original façade has been restored with the addition of a modern digital marquee and contemporary LED lighting accents representing pinstripes from the roaring 20s.
A new lobby is lit by a vintage "Hotel" sign that previously adorned Golden Gate's Main Street exterior, and features hotel artifacts including original 1907 gaming ledgers, an authentic model of Vegas' first telephone and Prohibition-era whiskey bottles found in the walls during construction.
Golden Gate's new 35,000-square-foot, five-story luxury addition boasts 14 hotel suites designed as a tribute to notable guests like Frank, Sammy and Dean, as the history of Las Vegas' original casino spans the roaring 20s, Prohibition, Rat Pack era and now the 21st century.
Each of the hotel's new luxury suites is themed with Swing era-inspired pinstriped carpeting, Art Deco accents, and a photograph of an iconic Las Vegas celebrity, many of whom frequented Golden Gate.
"The expansion and renovation of the Golden Gate preserves and enhances a Las Vegas legacy – not only this classic 106-year-old building, but the Las Vegas spirit and the mystique it embodies," said President and Co-owner Mark Brandenburg. "Throughout the renovations, our goal was clear: remain true to our vintage Vegas character and deliver an experience that is original, people-centric and bursting with energy."
Golden Gate features Nevada's first Gen2 elevator (the 16th in the world); using re-gen technology, the elevator generates power as it travels down thereby reducing electrical usage by 40 percent. Closed loop geothermal wells are used for refrigeration and domestic hot water (10 wells – each 475-feet deep).