Ferrari turns 70 in 2017. It made its name on the race track, so 2017 Pebble Beach Concours d'Elegance will be featuring some of the marque's major race winners at this year's event.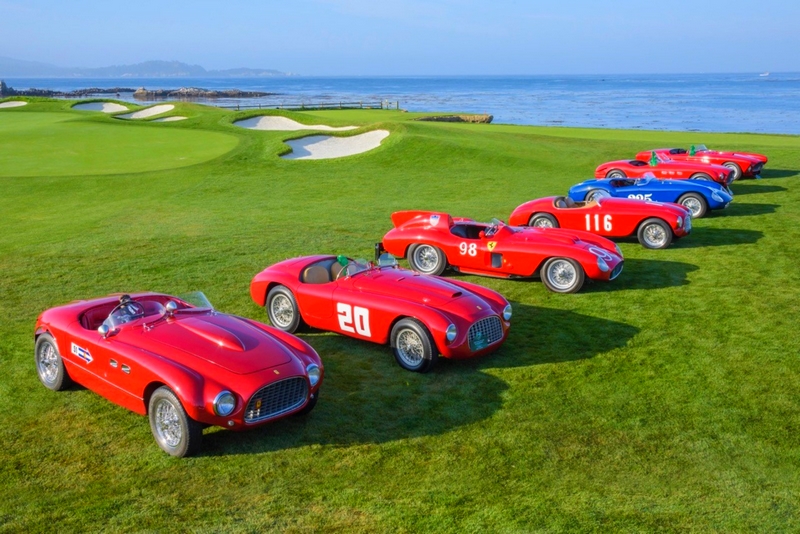 Pebble Beach has a long and strong relationship with Ferrari. The history of Concours d'Elegance is almost as old as Ferrari itself.
The first Ferrari-badged automobile, a 125 Sport with a 1.5-liter V12 engine, took to the open road in the spring of 1947. Soon after, with amazing speed, cars bearing the mark of the prancing horse wove their way into the hearts of enthusiasts worldwide.
Nowhere was this more true than in the golden state of California, where the marque quickly garnered its greatest following, inspiring the creation of models such as the Spyder California. Accordingly, the premier North American celebration of Ferrari's 70th anniversary takes place this August at the Pebble Beach Concours d'Elegance.
"This will be an historic celebration of Ferrari, bringing its seventy years of engineering, style and passion to life for our clients, collectors and fans during the incomparable Pebble Beach Automotive Week," said Edwin Fenech, President & CEO, Ferrari North America.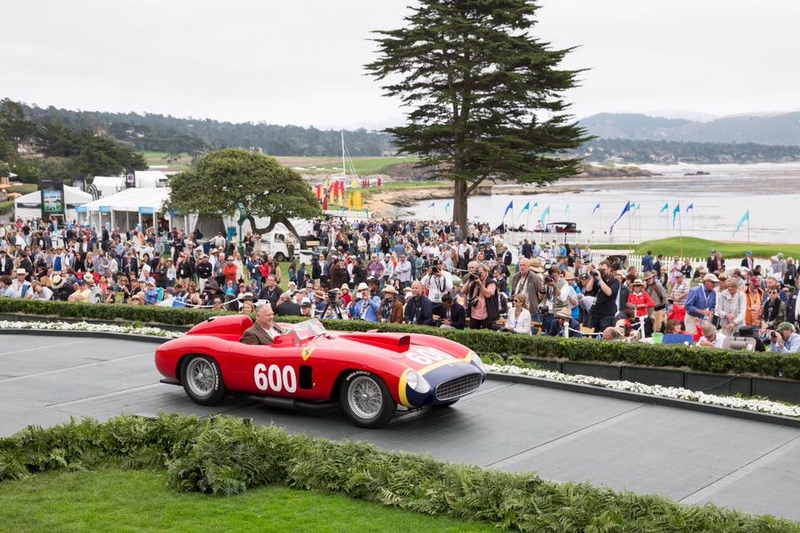 Four full classes of Ferraris will compete on the 18th fairway of Pebble Beach Golf Links, where special classes for Ferrari Major Race Winners and Ferrari One-Off Spéciales will be featured. Ferraris will also line the first fairway of the famed course, where Ferrari North America will simultaneously be hosting the Ferrari 70th Anniversary Concours.
Throughout Pebble Beach Automotive Week, Ferrari will make its home at Fairway One at The Lodge, the newest luxury addition to Pebble Beach Resorts fronting the first fairway of Pebble Beach Golf Links. Opening in August, Fairway One features a meeting facility and 38 new guest rooms—30 in three two-story hotel buildings and two four-bedroom golf cottages.
Pebble Beach Automotive Week events held there will begin on Thursday, August 17. Cars for the Ferrari 70th Anniversary Concours will be loaded onto the fairway on Saturday afternoon beginning at 4 p.m.—and the public is invited to be there to celebrate them!
"Pebble Beach has a long and strong relationship with Ferrari, particularly when you note the Ferraris and Ferrari drivers that made their mark here at the Pebble Beach Road Races in the early 1950s," said Concours Chairman Sandra Button. "Our history together is almost as old as Ferrari itself—and we're proud that we continue to make history together."