Christopher Bailey announced Burberry 121 Regent Street, London, the new Burberry World Live Flagship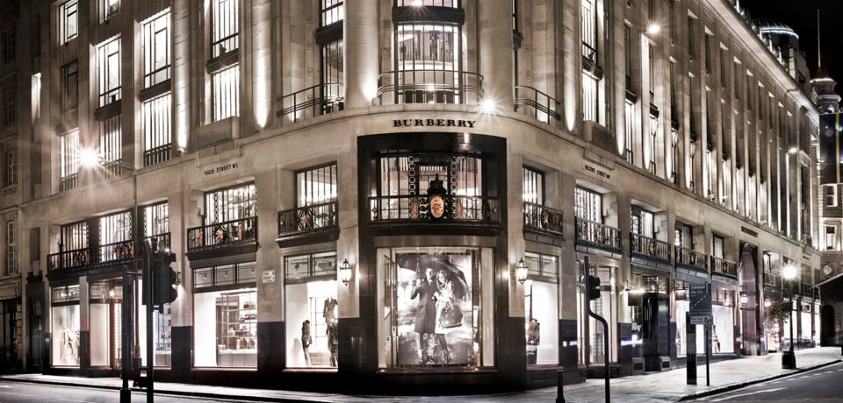 Futuristic on-screen technology, bespoke digital signage on all floors and clever radio-frequency identification (RFID) were announced by Christopher Bailey at the new Burberry World Live Flagship on 121 Regent Street, London opened in time for London Fashion Week. The store of the 156-year old British brand wants to to translate Burberry's online experience into the offline dimension and to be a celebration of British design and craftsmanship. The innovative space seamlessly merges the physical and digital, bringing Burberry.com to life.
It's a space that is defined by contrasts," says creative director Christopher Bailey about Burberry's ultimate luxury customer service.
"I feel that contradictions are somewhat intrinsic to our brand — we sometimes describe Burberry as a young old company; it has an incredible history, but with a very young spirit and energy. These contradictions also permeate throughout Regent Street, whether through the merging of craftsmanship and technology or the grand, imposing space that is very intimate at the same time."
Just by taking a product and approaching one of the store's screens, the customers have instant access to relevant information. Armed with iPads, the sales assistants at the Regent Street store will tailor further the shopping experience.
The 44,000 square foot flagship store will host also a program of events to showcase emerging talent in music, film, theater and art.
The British luxury fashion house, now the world's fourth largest growing brand, is most famous for its iconic trench coat invented by founder Thomas Burberry and worn by the Queen, Kate Middelton, Kate Moss and Alexa Chung.
With 13 million fans on Facebook, Burberry can be credited with inventing the 3D holographic runway and the tweetwalk.