Fisker Atlantic New York Reveal Event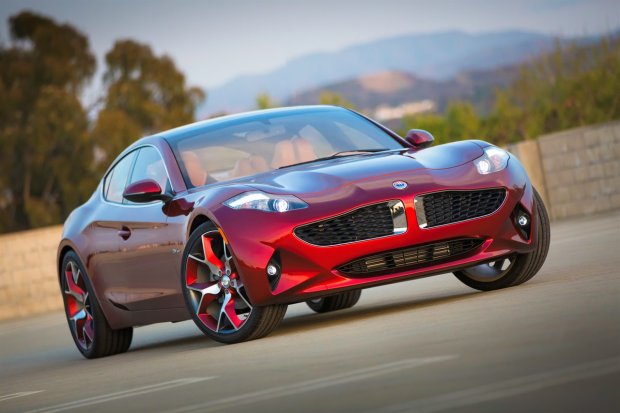 Fisker Automotive unveiled its all-new model, the Atlantic sedan at New York Automotive Show 2012. This is the latest model in the company's expanding line up of Electric Vehicle extended range cars.
Fisker Automotive hold a special event ahead of the New York Auto Show to share a business update and give a glimpse of the future of the company.
Revealed as a design prototype the Fisker Atlantic is a luxury four-door sporting sedan with a luxurious and dynamic interior. It is aimed at young families who want to drive an impactful, high-end vehicle while making a positive statement about responsibilities – both in terms of their commitment to sustainability and the practicalities of everyday life.
Fisker is in urgent need of a good ad, after the brand image was badly wrinkled: the first 239 units got recalled in December 2011, and a later model broke down during a Consumer Report test.
Fisker Automotive is an American car company, founded in 2007, committed to producing electric vehicles with extended range (EVer) that deliver uncompromised responsible luxury. The company is designing and developing the world's first line of premium electric plug-in hybrids representing the company's firm belief that environmentally conscious cars need not sacrifice passion, style, or performance. Fisker Automotive is a global company that is redefining luxury for the modern sports car buyer.