Tesla shows off Model X: its electric SUV with falcon-wing doors
Carmaker to start production of Model X – which it claims has faster acceleration that a Porsche 911 – in late 2013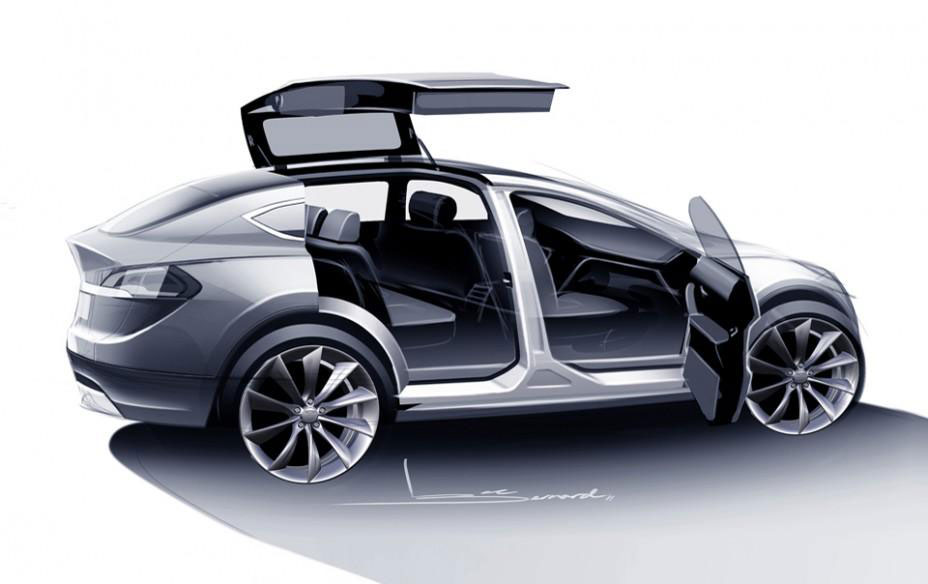 Tesla Motors has shown off a prototype of its Model X, a battery-powered SUV. Tesla Model X, which features what the company calls "falcon-wing" doors and faster acceleration than a Porsche 911 – it goes from 0 to 60mph in 4.4sec – will start production late 2013 and begin delivery in 2014, says guardian.
The Model X – whose doors recall a design made famous by the DeLorean in the 1985 film Back to the Future – will compete with Toyota's electric RAV4, a crossover SUV that will sport Tesla's electric-drive technology.
The Model X is the second model to be based on a platform purpose-built by Tesla for electric drive vehicles. The first was the Model S, a sedan scheduled to go on sale in the middle of this year.
Tesla has said between 10,000 and 15,000 of the Model X vehicles will roll off its Fremont, California assembly lines in 2014, priced close to the $60,000-plus Model S.