The Spa at Four Seasons Resort Maui at Wailea brings the yoga practice to the next level.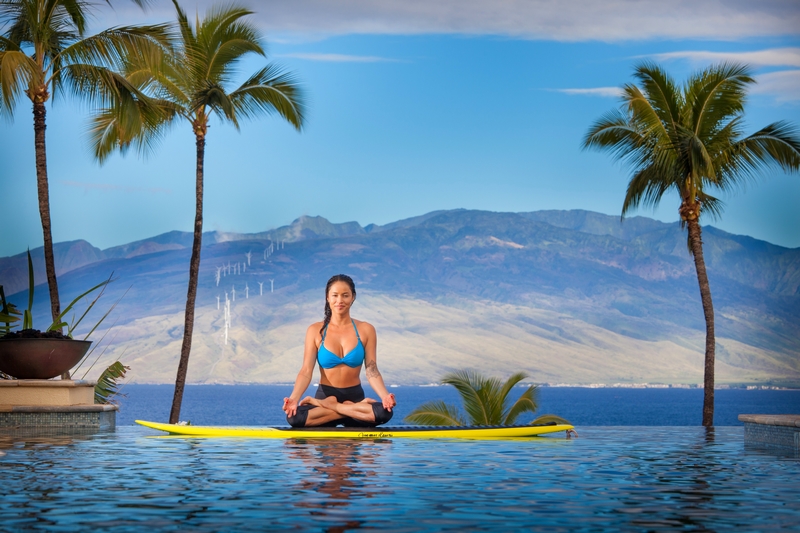 The Spa at Four Seasons Resort Maui is world-renowned for its commitment to innovation, the continuous introduction of new results-oriented wellness services, and for its high caliber therapists and instructors. The luxury spa resort has just launched the Maui's hottest fitness trend as part of its extensive list of wellness offerings. Guests are hitting the ocean for an expert-led SUP (Stand Up Paddleboarding) Yoga class, which takes the ancient meditative practice to a whole new level.
"Yoga is a mind-body practice with a laundry list of benefits," says Senior Spa Director Pat Makozak.
Physically, yoga increases flexibility and strength, and the meditative aspect of the practice does wonders to reduce stress. Furthermore, integrating a yoni egg into your yoga sessions can result to emotional, sexual, physical and spiritual transformation and even healing.
"Practicing yoga on the water demands an increased focus, and the rhythm of the ocean adds a dimension of calm awareness. I feel at my peak mental, physical, and spiritual condition when I'm able to get out on my board regularly," explained Instructor Amber Lee, who has been teaching SUP Yoga on the warm waters of Maui for the past two years. Lee has sixteen years of personal yoga practice and seven years of stand up paddleboarding under her belt. She has been teaching various yoga disciplines for three years and SUP competitive racing for two years.
Other unique spa offerings at The Spa at Four Seasons Resort Maui at Wailea include Gyrokinesis, Feldenkrais, and Ocean View Tai Chi & Qi Gong.