Ariane De Siron is a European based Advertising & fashion Creative Producer (ie. Production management of TV ads & music videos, photography, 3D animation, radio spots, illustrations), working with various agencies. She has a profound experience in the production of audio & visual material for advertising campaigns for global brands.
First as Photographers'agent & Producer, then as Radio-&TV producer & Art Buyer for PR- & Advertising-Agencies. Since last year, Ariane started to produce, not only photography, but also small movie productions. A supplementary service offered to the RTV Production & the Art Buying Departements on an international basis.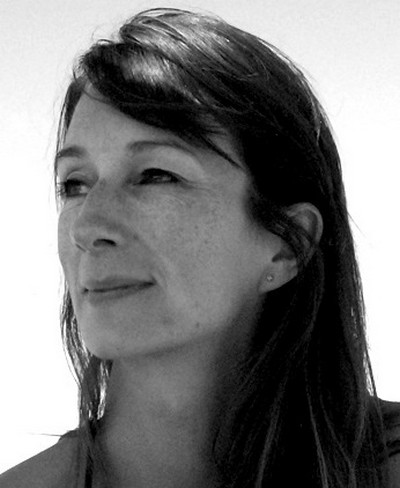 Ariane De Siron's Portofolio
Advertising campaigns for Bacardi, Bernard Massard, BNP, Carrefour, Chivas, C.S.I. Humanitarian Organisation, Cofidis Bank, Eastpak, Ergo Versicherungen, Eristoff, Ford, Garnier, Haribo, Head Tennis, Jupiler, L'Oréal, Milka, Netto, Nivéa, Peugeot, Ragusa, Renault, Toyota, William Lawson, etc.
Fashion projects with international photographers and directors such as Armani, Coleman, Dior, Dunhill, Gucci, Hugo Boss, Jil Sander,  La Redoute, Lee Jeans, Lindex, Louis Vuitton, Mango, Max Mara, Natan, Prada, Sportmax, Valentino, Vogue, Weston, etc.
What means luxury to you in one word?
Luxury is to offer perfection & refined aesthetic pleasures
What are your models or fundamentals in life which you will recommend to others?
Look out for the best and enjoy life everyday. We live only once.
What is your criteria for luxury in order of preference
Quality
Beauty & emotional branding
Comfort & security
Exclusivity
What is your favourite luxury brand(s) and why?
Luxury is to be found in every aspect of life; if to name any then Aston martin for the style, the comfort and the performances Tom Ford for its style & sobriety
Name 5 luxuries which are "indispensable" for you and why:
Woman Fashion: Hermes, Chanel, Bottega Venetta, Miu Miu, Louboutin,
Men Fashion: Ermenegildo Zegna, Tom Ford,
Cars: Aston Martin, Bentley, Porsche
Boats: Riva
Watches & jewelry: Patek-Philipe, Jaeger Lecoultre, Louis Vuitton
Beauty: LaMer
Photograpy & Art: Mario Testino, Peter Lindberg, Damien Hirst, Robert Wilson, Maurizio Cattelan
Home & Decoration: Axel Vervoordt, Henri-Charles Hermans
Travel: Taj, Oberoi, St Regis
Digital and Luxury. Love or Hate? What means "digital" for you ?
Digital is the modern word of mouth for luxury; confirming the global attraction from major brands.
How will be luxury in the future ?
I hope that brands will contribute to responsible luxury and try – as much as possible – to be driven not only by success but also by creating safe worldwide environment.