Spa trends for 2012: report
2012 will see an increase of historic wellness, quick fix treatments and branded spa experiences, says The Spa Association's (SPAA) predictions.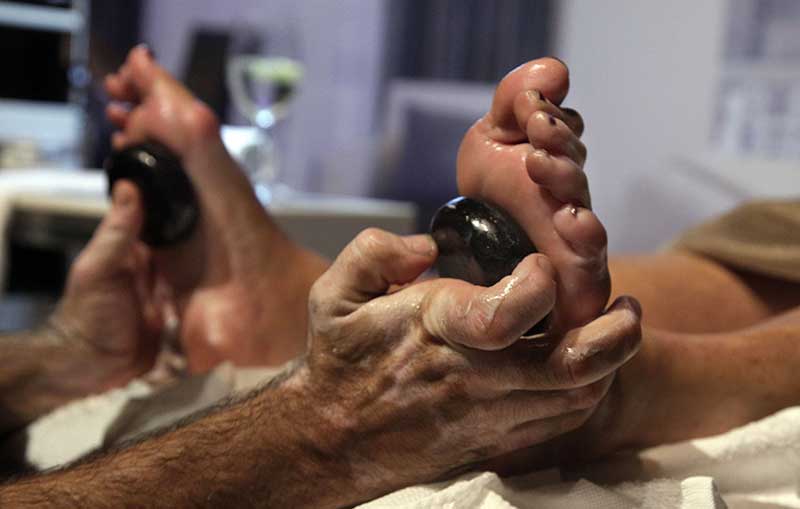 A large demographic of spa-going population is rapidly aging and requiring services that truly cater to very specific needs. While "Baby Boomers" are a demographic group they aren't alike at all. Some of these "older" consumers can run circles around 30 something's and while affluent no two spa-goers are identical in their spa spending preferences. With this in mind wellness is going to trump "beauty" in the future as this older population wants to live to the full extent of their ability.
Education and Creating Community will be more important than ever as new equipment, treatment options, medical spa modalities and spa for fun integrate into the mainstream. Not only are spa-goers looking for a relaxing experience but also where to be seen and mingle.
Social spa events will become more and more important particularly in urban areas where the spa experience is quickly replacing the bar and club experience. As clients become more and more expensive to court as new prospects regenerative and referral sales will become the norm.
As such spas will cater to the core of their client base like never before partnering with complimentary companies to offer their VIP's all inclusive packages, appointments and a seamless experience.
Homecare and homecare technology have never been so important to spas and spa-goers!  With infrared, ultrasound, galvanic and high frequency not to mention hand held lasers on the market at reasonable prices for consumer purchase homecare technology is out there and being eaten up by the would be spa-goer or for those who frequent spas as a professional means of maintenance between spa visits.
Home care products like cell stem items and at home microdermabrasion are just the tip of the iceberg where truly results oriented items can be categorized. Smart spa directors will include an instructional element for home care in every aesthetic spa treatment both to maintain the results achieved at the spa and drive through retail sales.
Kiosks will be ever present in distributing high end and borderline medical grade skin care. The sought after department store and spa derived product will be explained via interactive video and distributed like a low end video much like the Redbox concept found at a variety of venues. Similarly, doc shops will abound offering drop in Botox, fillers and quick fix medical grade facials in recreational shopping centers.
Results will be more expected and measured than ever before for both spa treatments and products.  While high touch will always be in demand hi tech will enjoy its place at the spa both in the analysis of individual needs for treatment and also for fine tuning spa services and product prescriptions to fully address and benefit the individual and their unique skin care and health issues.
Manufacturers will be held to a  very high standard when addressing the issues of "natural" and "green ingredients and processing methods. Spas will also be held accountable for the efficacy of treatments and rationalization ofhow protocols are designed and implemented in the treatment room.
Operations and Management will be more important than ever in 2012. With regional chains and franchises eating up more of the market share smaller facilities will amp up their ability to offer personalized services with the owner in the wings or personally approving of the quality of services and products offered at a more locally flavored venue. Core efficiencies will be more important than ever as will cutting costs and adding value without placing an overwhelming burden on the spa's staf or resources. Classic amenities like the sauna, mineral pool, steam room and tea service will continue to add value without adding the cost of staffing. Finally, creativity in designing individual programs of care will make a strong first and lasting impression among spa-goers to capture and keep those truly choosing spa as a lifestyle staple.