The house that plays music when it rains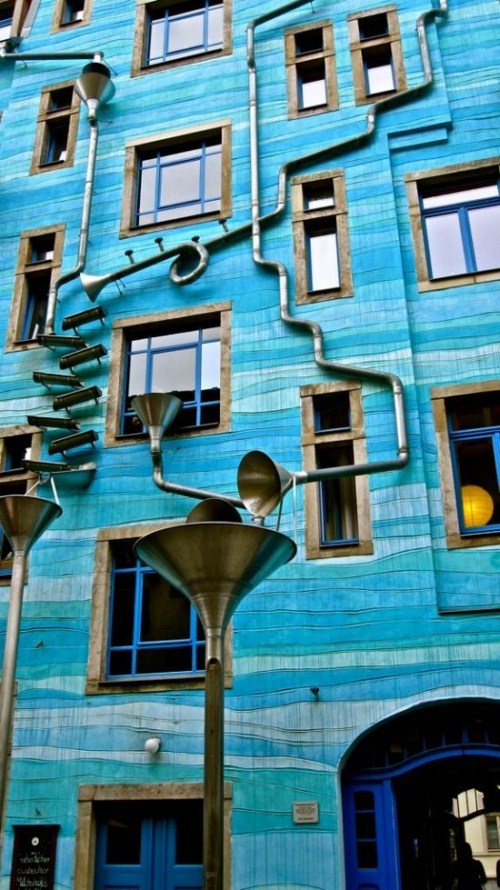 Singing in the rain…What a glorious feelin'. It's happening in Dresden (Germany), where a unique colorful wall becomes a charming musical instrument. Neustadt Kunsthofpassage or the The Funnel Wall turns into a real orchestra. Only when it rains. On the walls you will find a long-term experiment – die Metamorphose, where water plays a central role. Trumpet-like funnel meander placed on the house wall plays "Water Music". The water pours in fine jets and ripples into the yard through the funnel and collection containers. The Neustadt Kunsthofpassage "musical instrument" is one of the most enjoyable attractions in Dresden.
The courtyard of the elements is the creative work of three artists. Annette Paul, Christoph Roßner and André Tempel were inspired in St. Petersburg by the bizarre architecture of the downspouts. This is how the Dresden spectacle for the eyes and ears was born.
🙂
Come on with the rain
I've a smile on my face
I walk down the lane
With a happy refrain
Just singin',
Singin' in the rain