Singer Sarah Brightman to realise dreams as the next space tourist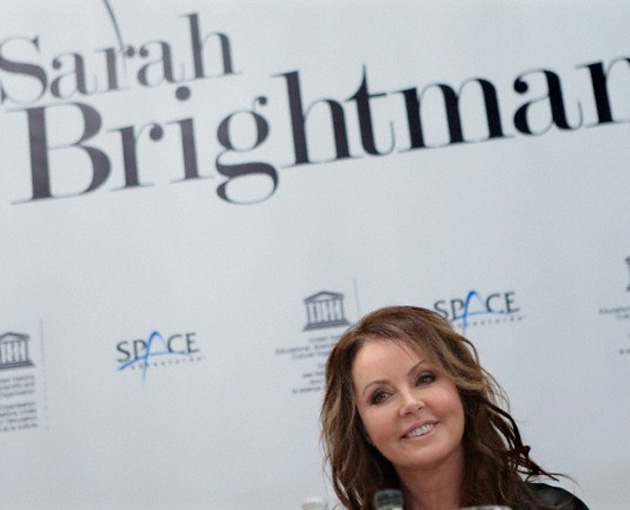 After a hiatus in the International Space Station (ISS) tourism programme since 2009, famed British soprano and crossover singer Sarah Brightman (52) announced plans to be the next space tourist. The schedule for her flight "will be determined very shortly by (Russian space agency) Roscosmos and the ISS partners". The space tourism flights are expected to resume in 2013, Brightman becaming the second women tourist in space. Previous space travelers have included the Canadian founder of Cirque du Soleil, Guy Laliberte, and Iranian-American entrepreneur Anousheh Ansari.
"I am planning to become a space flight participant. My journey is about realising aims and dreams. This voyage is a product of a dream, my dream. Finally it can be a reality. I am more excited about this than anything I have done in my life to date." Sarah Brightman, also a UNESCO artist for peace, said at a press conference in Moscow.
The singer added she had been approved medically for commercial flights to the ISS and will do six months training in Russia. Alexei Krasnov, head of human spaceflight at Roscosmos, confirmed that Brighton had no medical problems.
A space trip ticket costs aroung $35 million, a sum paid by US software pioneer Charles Simonyi. Guy Laliberte was the last space tourist. He returned to Earth in October 2009 after an 11-day flight.