Idyllic London opening ceremony revealed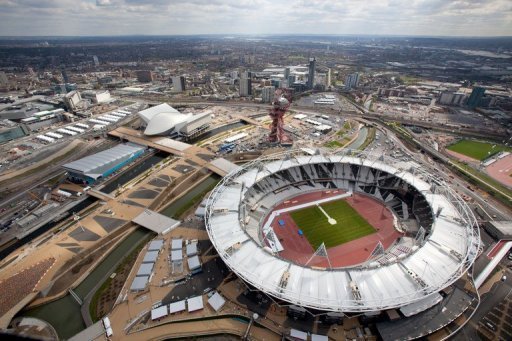 70 sheep, 12 horses, three cows, two goats and 10 chickens, plus three sheepdogs will transform London's Olympic Stadium into a rural British idyll for the Olympic Games opening ceremony on July 27, directed by filmmaker Danny Boyle ("Slumdog Millionaire").
"On entry to the Olympic Stadium in East London the audience will see a scene that represents a traditional and idyllic view of the British countryside," Games organisers LOCOG said in a statement.
"The set will be complete with meadows, fields and rivers, and featuring families taking picnics, sport being played on the village green and farmers tilling the soil whilst real farmyard animals graze." The show involves 10,000 volunteers, who have already held 157 rehearsals. The stadium was equipped with a million-watt sound system.
The largest bell (27-tonne) in Europe will ring inside the stadium to open the ceremony, which has been named "Isles in Wonder" after a speech from William Shakespeare's play "The Tempest", informed AFP.
The budget for the opening and closing ceremonies was doubled to £81 million ($127 million, 97 million euros) in December, reportedly after British Prime Minister David Cameron intervened.
http://www.google.com/hostednews/afp/article/ALeqM5jWEOfG6vylz0QleO-oYRqDY04ChA?
docId=CNG.aa3a001b3cc5ca7fd0b085f85fba8455.2e1