The Royal Mint has marked two centuries since the Battle of Waterloo with the release of a new United Kingdom £5 coin and a very special edition of Pistrucci's Waterloo Medal.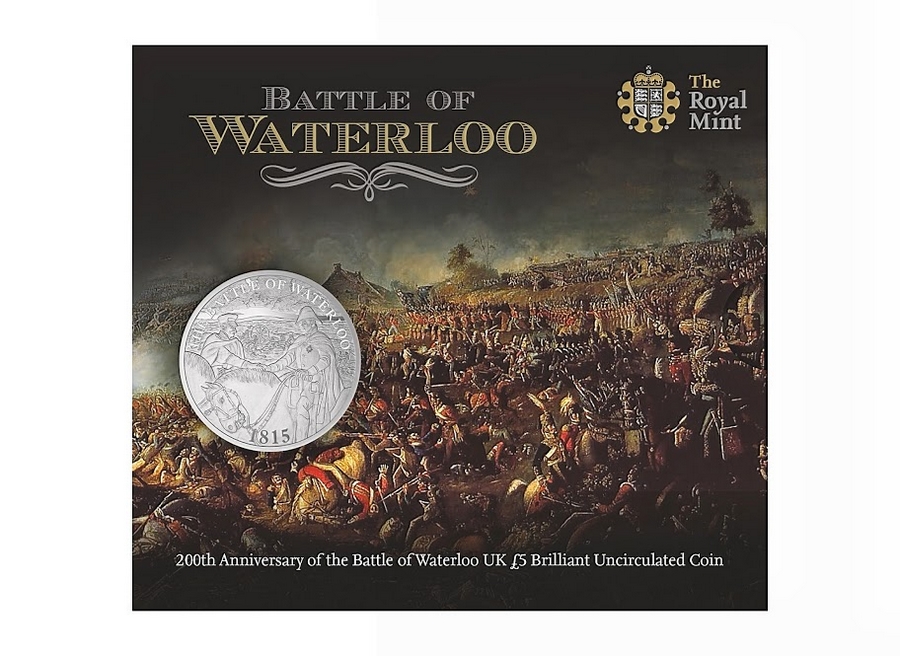 Pistrucci's Waterloo Medal has captured the interest of collectors for two centuries. For the 200th Anniversary of the Battle of Waterloo, Royal Mint, the body permitted to manufacture, or mint, the coins of the United Kingdom, recreated the iconic design for this landmark anniversary.
Two centuries have now passed since The Royal Mint first started making official military campaign medals after being commissioned to make awards for soldiers who had fought in the Battle of Waterloo in 1815, the first such medal to be issued to all who served.
Overseen by the Master of the Mint William Wellesley Pole (brother of the Duke of Wellington) The Royal Mint struck more than 37,000 Waterloo Campaign Medals to honour the bravery of those who fought in the conflict.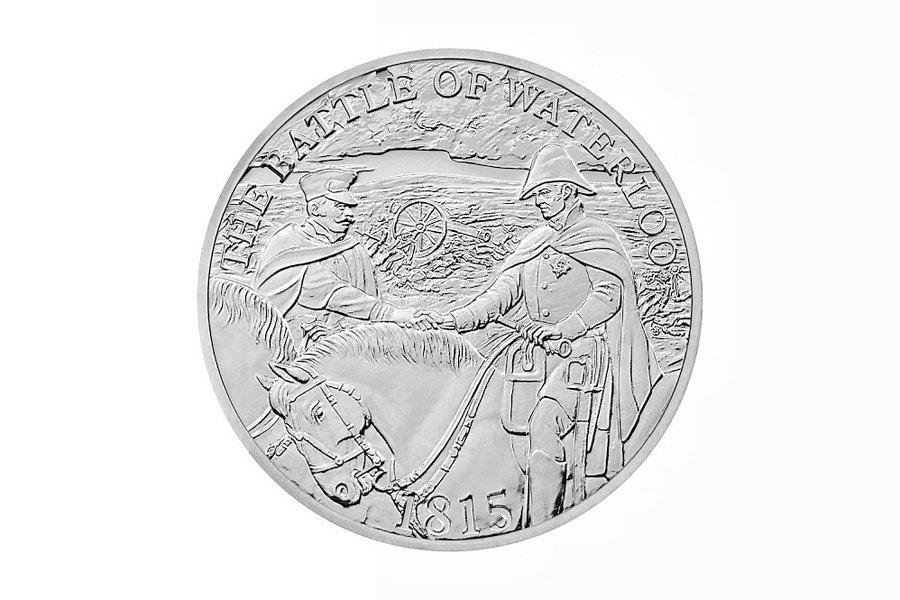 A second medal was commissioned for the heads of the allied countries and battle commanders but was never received by its intended recipients. This masterpiece took renowned engraver Benedetto Pistrucci 30 years to complete but then could not be struck because of its size.
Pistrucci's conceptual workings and original tools have been revisited by The Royal Mint in order to finally complete the 80mm diameter silver medal, resplendent in all its glory and bearing the original inscriptions made by the master engraver's own hand – never before seen on a medal.
A limited number of these medals are now available from The Royal Mint in addition to The 200th Anniversary of the Battle of Waterloo 2015 UK £5 coin, by renowned artist and sculptor David Lawrence.
David's design was inspired by the famous 1861 painting 'The Meeting of Wellington and Blücher after the Battle of Waterloo' by Daniel Maclise which records a 'moment of accord' between Wellington and Blücher, leader of the allied Prussian army, and still hangs in the House of Lords today.