The latest miraculous moisturizer of Rodial is spreading placenta on the skin.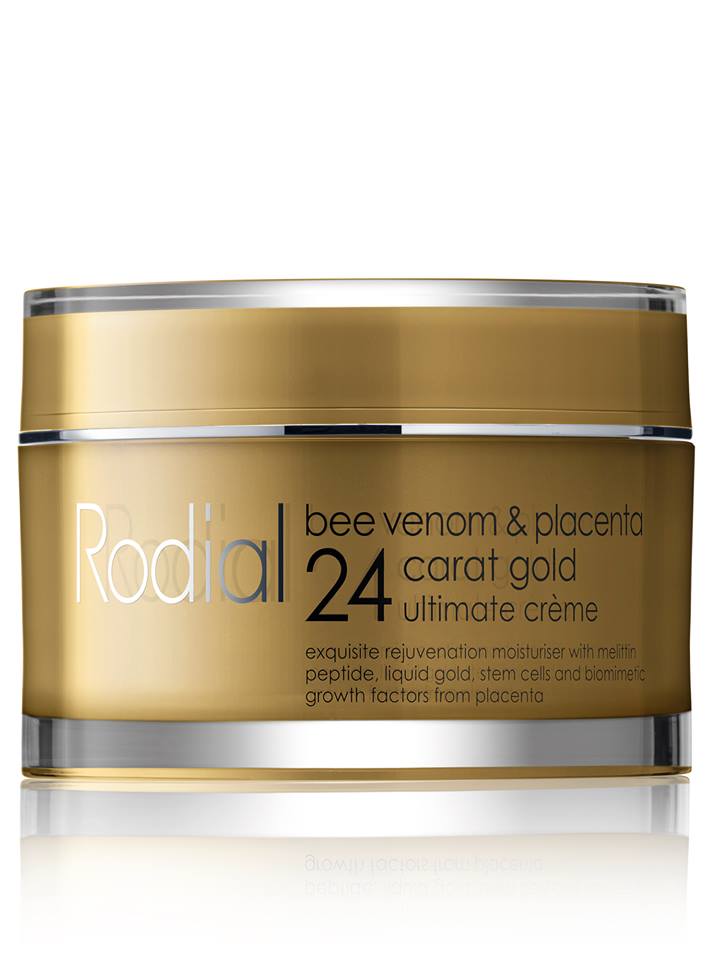 To combat ten visible signs of ageing, London-based Rodial, a range that aims to offer an alternative to plastic surgery and injections, introduced the ultimate skin rejuvenation moisturiser. Bee venom & Placenta 24 Carat Gold Ultimate Crème contains a formula with biomimetic growth factors from placenta, melittin peptide & liquid gold. The real gold extract is proven to encourage cell rejuvenation, while the double boost of the bee venom stimulates production of collagen for a plumped, line-free finish.
"This is Rodial's most extreme concentration of anti-ageing complexes, to help act on the 10 visible signs of ageing! I have been using this cream twice a day and my skin feels amazing! I have a healthy glow, no blemishes in sight, my skin feels plumped and super hydrated!" says Maria Hatzistefanis, Rodial's Founder.
The £500.00 Rodial Bee Gold Gift Set sold at Harrods contains 24 carat gold super essence (30ml) and 24 Carat Body Soufflé (200ml).