Crema Nera Extrema – Supreme Recovery Oil.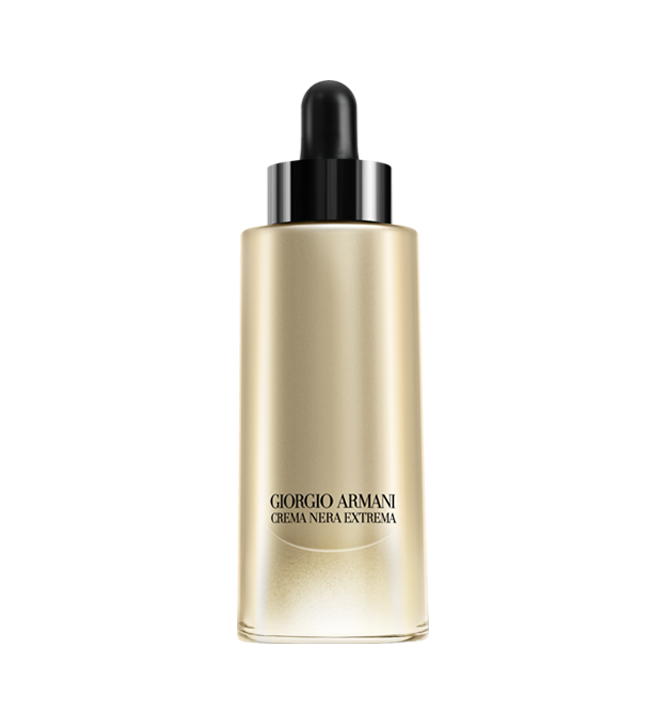 The first ever Giorgio Armani Beauty global anti-aging luxury oil offers both nourishment and softness thanks to antioxidant and detoxifying powers of the Reviscentalis extract, a promise of perfection that women can see, touch and feel. This new beauty weapon contains also black cumin oil and camellia oil, two medicinal plants used therapeutically for thousands of years.
The most beauty-conscious women in ancient times included the camellia flower in their beauty ritual to achieve perfect skin quality. The camellia flower is a symbol of wealth that features at the heart of Supreme Recovery Oil for its soothing action on the skin.
"Day after day, this elixir visibly soothes, moisturizes and protects. The skin appears regenerated, firmer and instantly enhanced. With Crema Nera Extrema Supreme Recovery anti-aging Oil, the skin is softer, suppler and more radiant," says Giorgio Armani Beauty. Upon contact with the skin, Recovery Oil transforms into a dry velvety veil with no greasy feel.