Riva Yacht 122′ Mythos.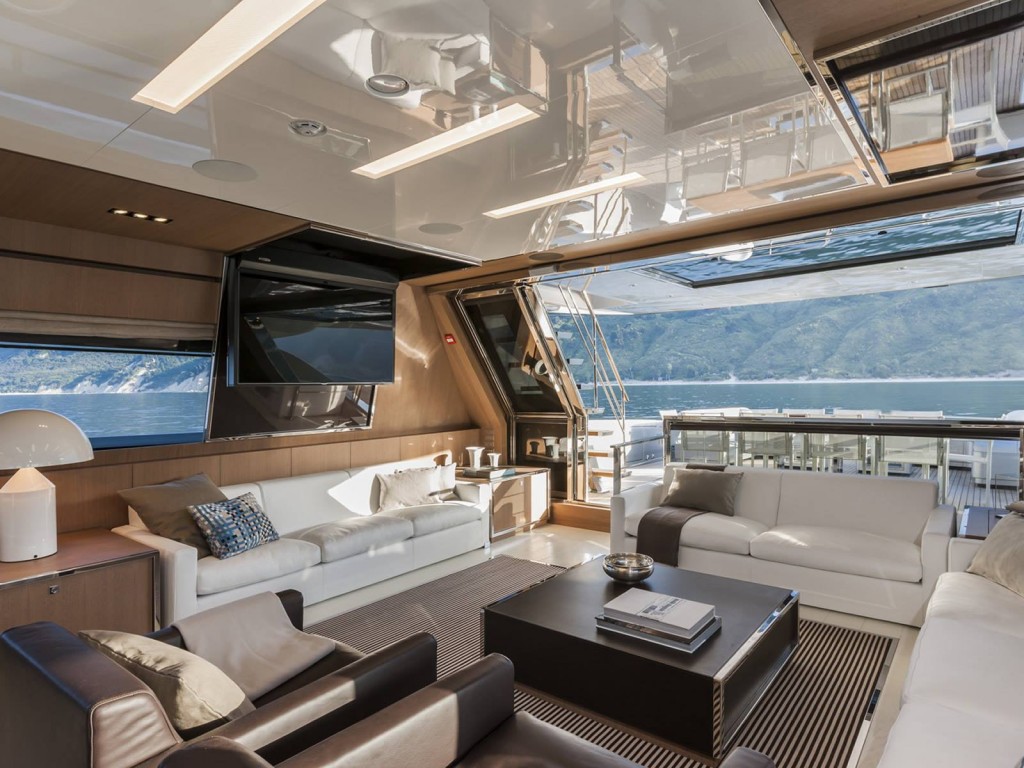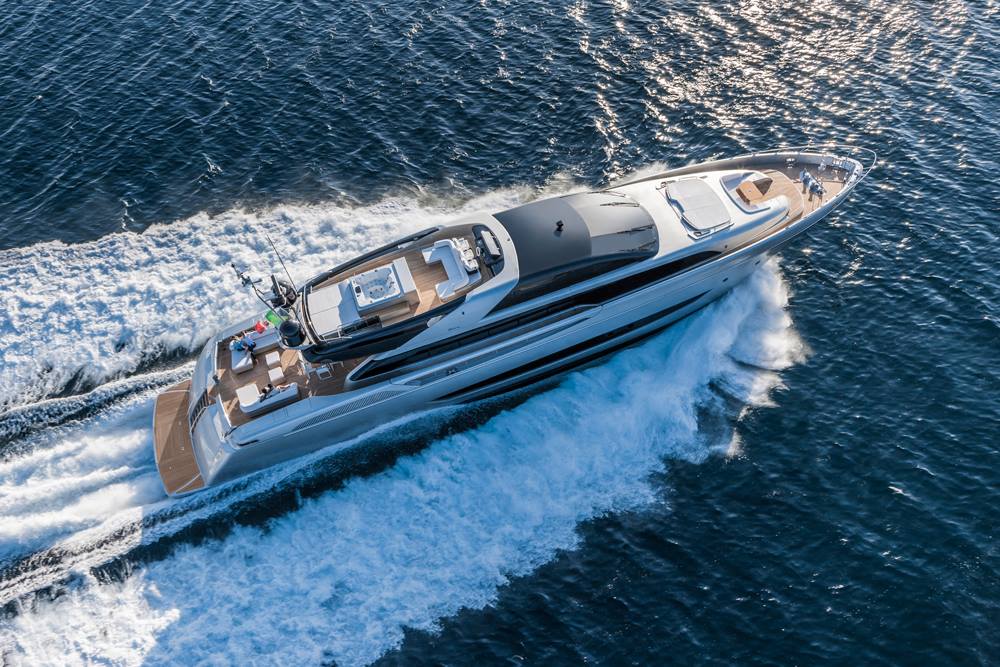 Riva, a timeless synonym of elegance and beauty in the sea previously known for its wooden motor yachts, recently launched in Monte Carlo the 122' Mythos – its first yacht built in aluminium alloy. Riva's new 37 metres in length flagship was constructed using over 35 tons of aluminium, requiring about 100,000 man-hours to build the luxury vessel.
The 122' Mythos draws inspiration from the 86' Domino – a real long seller of Riva coupe yacht range – whose main stylistic features have been taken up and revamped on this almost 38 meter long yacht.
"We are both pleased and amazed," commented Alberto Galassi, Ferretti Group's CEO. "Every day I feel how important it is to meet the highly demanding task assigned to me by Weichai shareholders to take care and re-launch this leading brand of the world boating industry… Indeed, while Riva is an icon of Made in Italy production, ingenious design, production excellence, and much appreciated style, from now on the 122' Mythos will be its standard-
bearer."
Designed by Mauro Micheli of Officina Italiana Design, the team which is in charge of the design of all the models of the Riva range, in close collaboration with AYTD – Advanced Yacht Technology & Design, Ferretti Group's research and naval design centre, Riva 122′ Mythos is produced by the skilled and experienced CRN shipyard in Ancona, the production plant of the Group which is specialized in the construction of mega yachts up to 90 metres.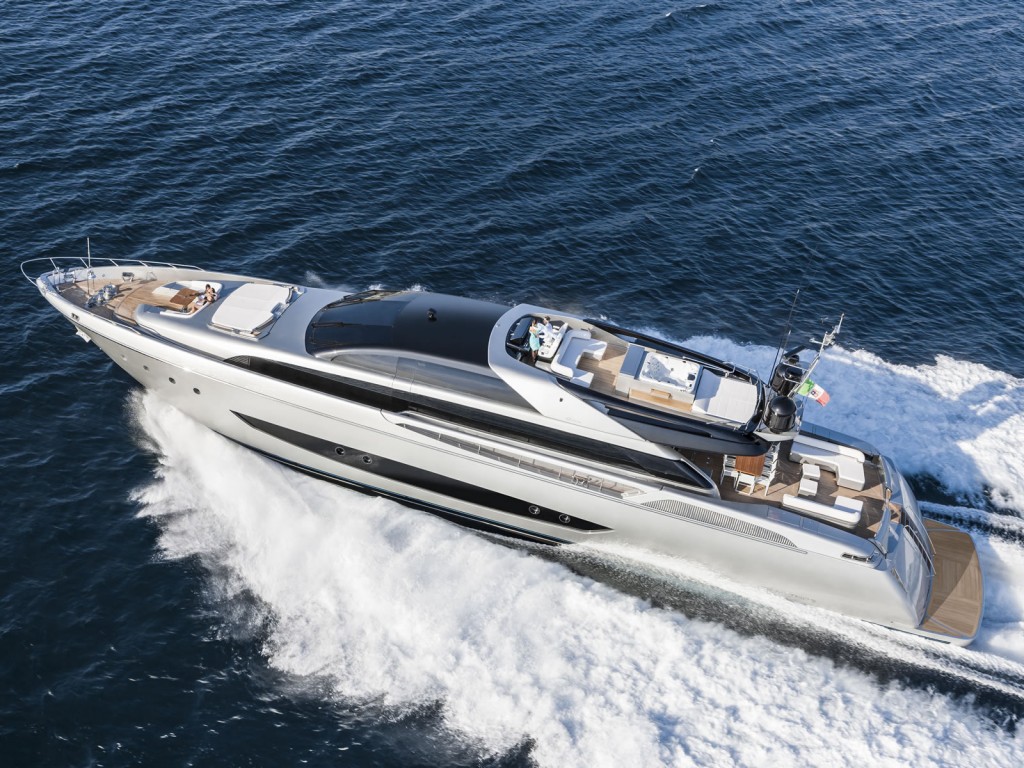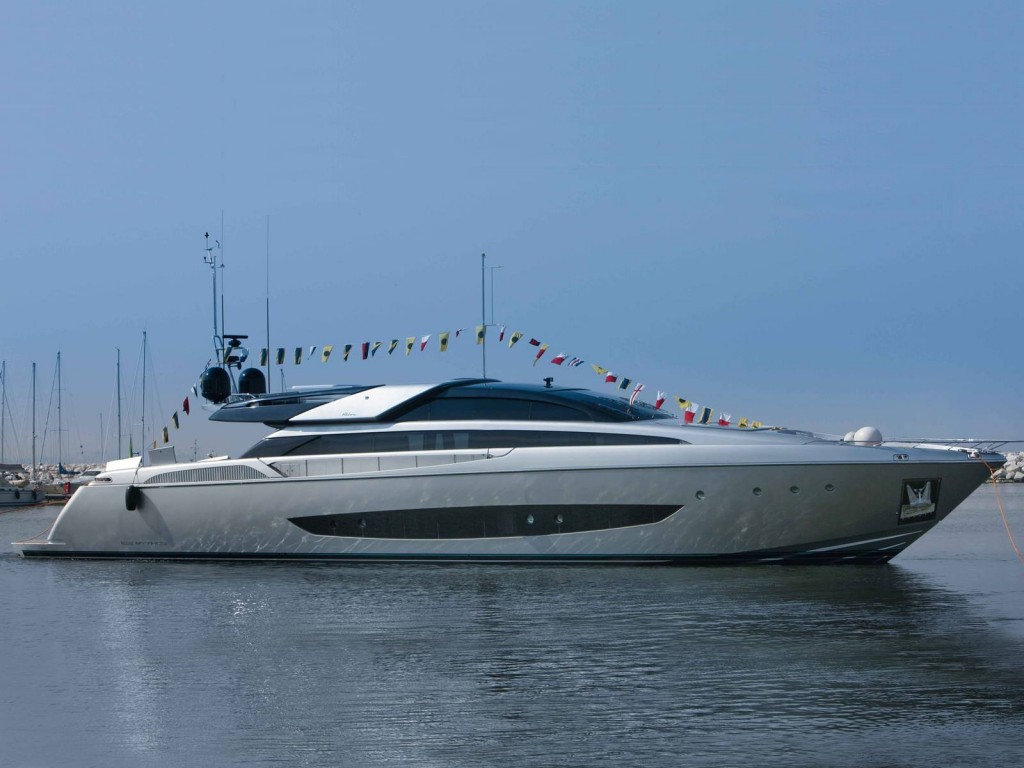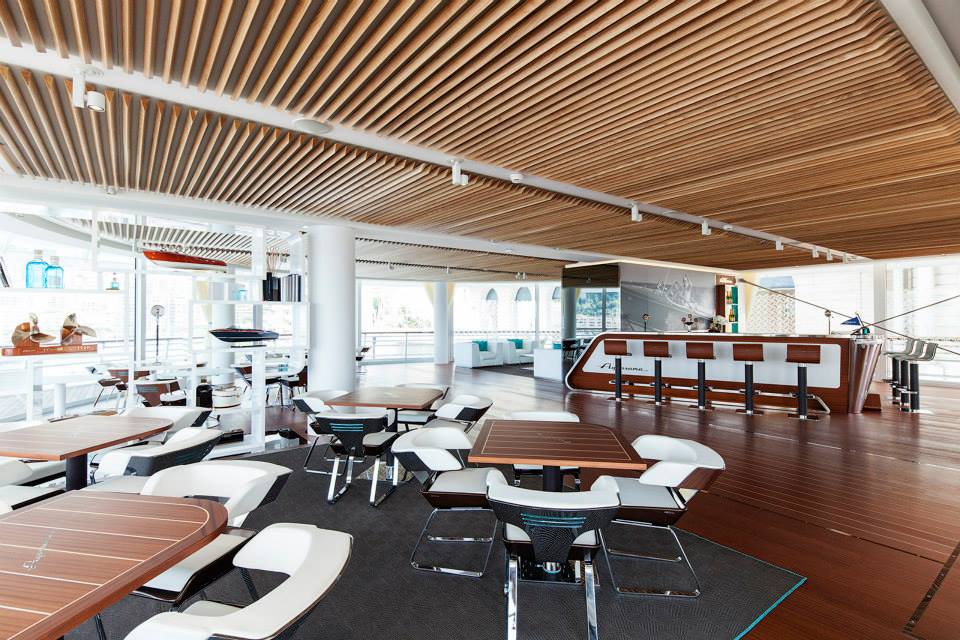 This model, in particular, features a shaft line propulsion system with propellers designed for the utmost efficiency with maximum attention on consumption and range. The active stabilization system completes this project, entirely focused on the utmost comfort.
"Talking about a boat is always more difficult than designing it. The concept and lines of the 122' were conceived in about 10 minutes; what really makes a difference and makes this model truly unique is the time devoted to defining its details," explained Mauro Micheli, the co-founder of Officina Italiana Design. "The 122' Mythos stems from pure instinct – this is why I am convinced it will be successful for a long time, just like the Aquariva, the Rivarama and the Rivale, which are still being produced after so many years," added Micheli.
The standard version proposed by the shipyard has 3 or 4 cabins, and an additional optional layout with 5 cabins is also available. The aluminum planning hull can reach top recorded speed of 28,5 (at 1/3 load) and a cruising speed of 26 knots (maximum continuous speed), thanks to two MTU 12 V 4000 M 93L, 3510 mhp engines. This is a high-tech planning yacht ensuring great comfort and top performance in its class.