The Ritz-Carlton, Naples Completes Multi-Million Dollar Re-Mastering.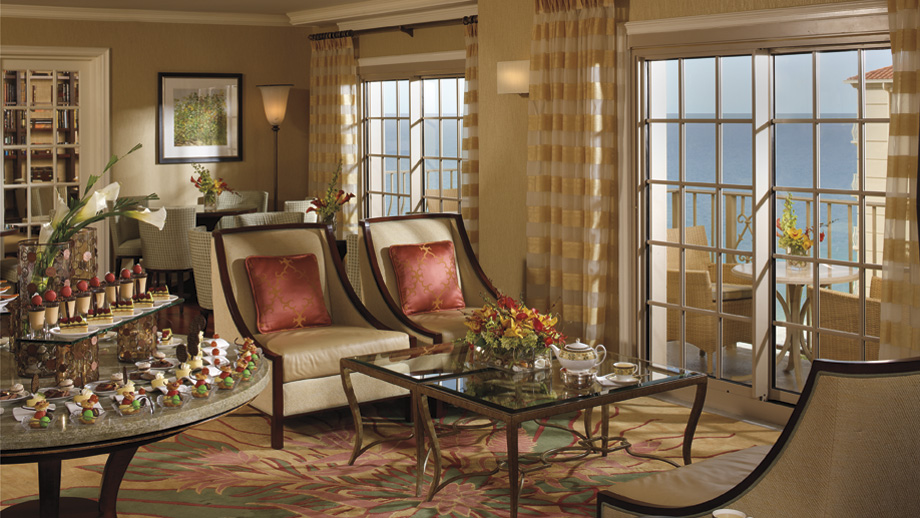 The Ritz-Carlton, Naples Florida re-opened its doors on October 1, following the completion of its unprecedented re-mastering — one of the largest refurbishment projects of the luxury hospitality brand. The work, undertaken this summer, saw a complete overhaul of all 450-guest rooms, suites, and corridors, three dining outlets, Artisans ballroom, as well as various structural, mechanical and engineering upgrades
throughout the property. The resort ceased operations for the first time in its 27-year history to complete the project over a two-month
period.
Designed by Wimberly Interiors, a globally recognized leader in hospitality design, the new guest rooms are reminiscent of a luxurious, residential beach home. The allure and beauty of Naples are reflected in the rooms' aesthetic, fusing hues of warm blues, greens and greys
— all inspired by the Gulf of Mexico and its surrounding landscape.
Another component of the re-mastering is the complete refurbishment of two of the resort's dining options and the bar, which were transformed by Blueplate Studios, a Wilson Associates design studio. The Sushi Bar, now known as Dusk, features an extended balcony, which provides additional outdoor seating and offers stunning views of the Gulf of Mexico.