The philosophy of Porsche Exclusive: individuality, craftsmanship, passion for details and tradition. The 911 Targa 4S Exclusive Design Edition combines all those facets in one car. Combined fuel consumption in accordance with EU6: Targa 4S: 9.0-8.0 l/100km; CO2 emissions: 208 -184 g/km.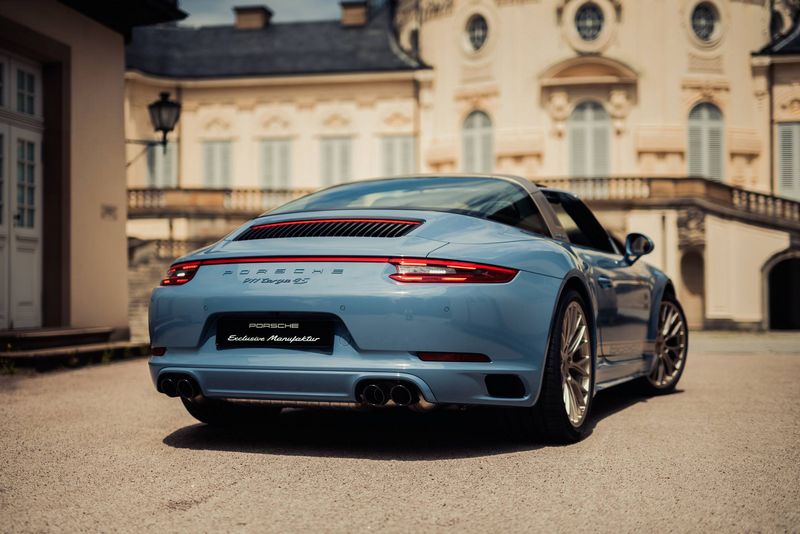 At this year's edition of The AvD Oldtimer Grand Prix (12 – 14 August 2016, Nürburgring, Germany), Porsche showcased not only classics but also a special edition of the 911 Targa 4S. All 911 Targa 4S Exclusive Design Edition vehicles are hand- finished on the Porsche Exclusive production lines in Zuffenhausen.
The 911 Targa is the modern classic in the 911 range. Porsche Exclusive has now further refined the vehicle's distinct style and has developed the 911 Targa 4S Exclusive Design Edition. This collector's item is presented in etna blue (solid), the standard colour for the 356 B (T5) in 1960 and 1961, with numerous elements coloured in white gold metallic (satin finish). The unique colour combination of the exclusive Targa also continues in the vehicle interior. The interior is graced by high-quality, enhanced equipment with many luxurious, hand-finished details.
Many exterior details, such as the front spoiler, covers for the headlight washer system and "targa" logo on the Targa bar, are painted in the vehicle colour.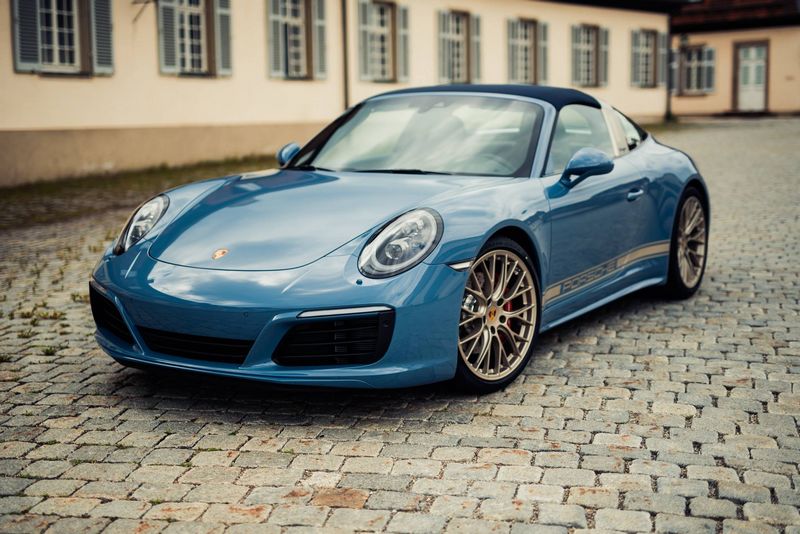 The interior of the 911 Targa 4S Exclusive Design Edition features door entry guards that are made from black, anodised stainless steel and bear the name of the edition. The first line "911 targa 4S" is illuminated in blue, while the second line "Exclusive Design Edition" is etched into the black steel.
Luxurious comfort awaits the driver and passenger thanks to a high-quality, graphite-blue leather interior with adaptive Sports seats Plus and 18-way adjustment. The headrests are embossed with the Porsche logo and a 911 Targa silhouette adorns the cover of the storage compartment in the centre console. The lettering "Porsche Exclusive Manufaktur" on the trim of the dashboard highlights the vehicles exclusive origin. The decorative stitching of the seat leather, air nozzle slats and floor mat trim are all presented in Provence blue. The comprehensive refinement also includes leather trim on the seat backrests, steering column casing, parts of the dashboard and air nozzles.